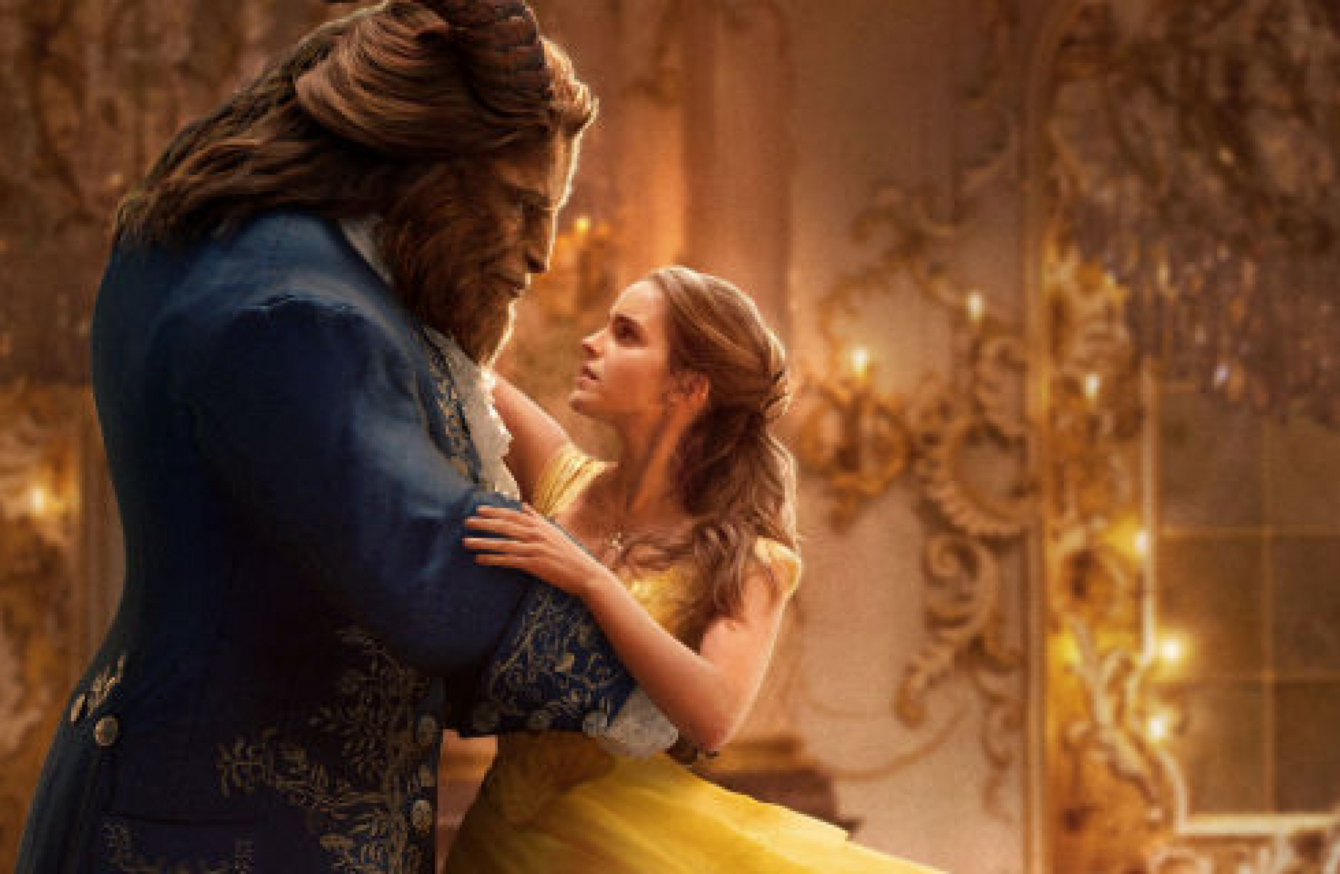 Image: Disney
Image: Disney
DISNEY'S BEAUTY AND The Beast set an Irish box office record over the weekend, grossing €2.2 million.
That makes it the largest three-day opening weekend in Irish box office history. In total, just 13 films grossed over €2 million in 2016.
The live-action remake has broken a number of records in the US and UK.
At the US box office the film has taken $170m – making it the seventh best debut of all time, the best March debut ever, and the best PG movie debut of all time. In the UK, it took £18.4M. That makes it the fifth best opening weekend in UK history.
The Saturday box office of £7.9m was the second highest grossing Saturday ever, only behind Star Wars: The Force Awakens.
The film is a live-action adaptation of Disney's animated classic and stars Emma Watson as Belle and Dan Stevens as the Beast.
It was not all plain sailing, however, the film has been given a 16+ rating in Russia after an ultra-conservative lawmaker sought its ban over a "gay moment."
The film's director Bill Condon has revealed that it contains Disney's "first exclusively gay moment", although some critics have said this was less than overwhelming.