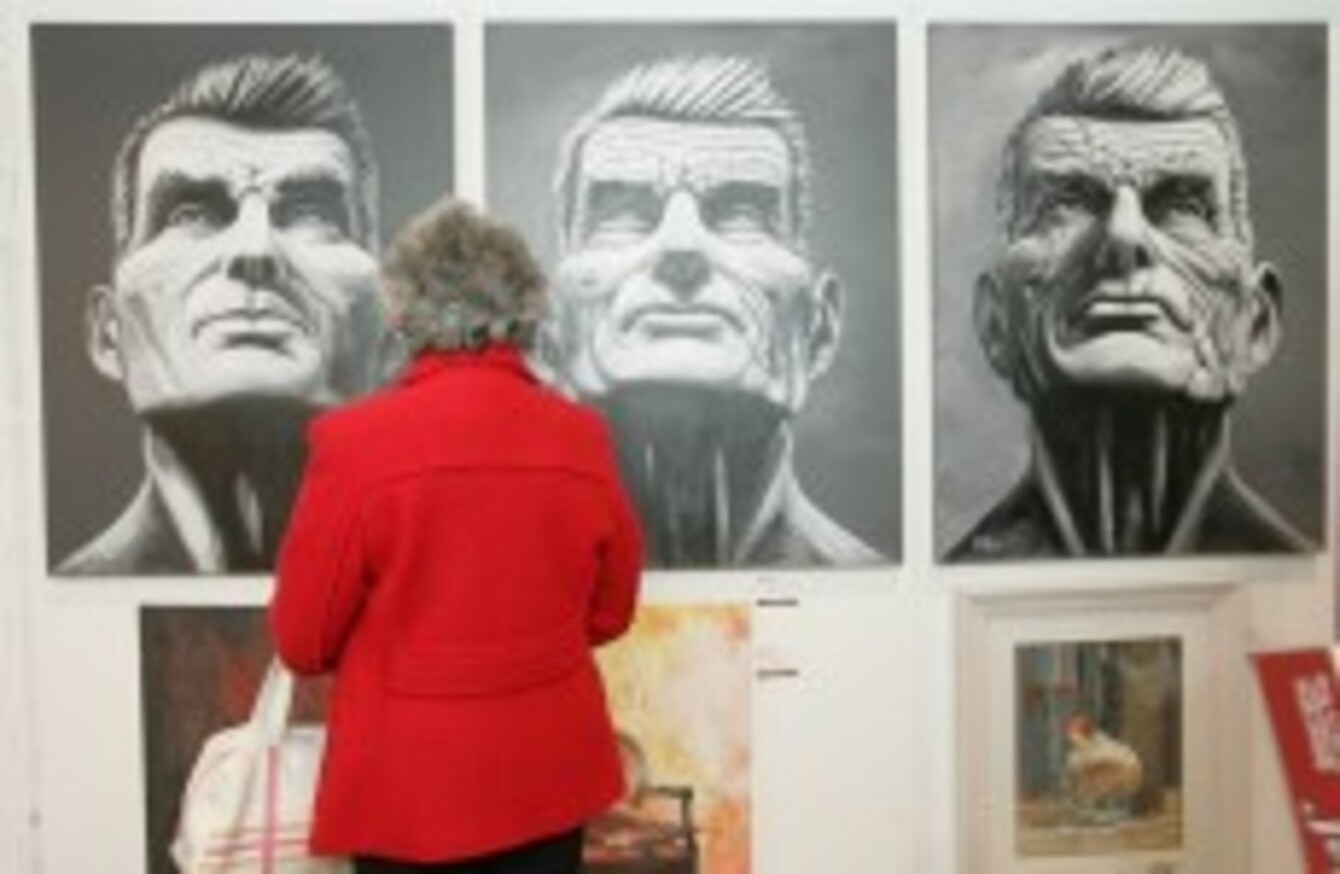 Beckett Waiting Exhibition at the Arkhangel Gallery in Kerry
Image: Leon Farrell Photocall Ireland
Beckett Waiting Exhibition at the Arkhangel Gallery in Kerry
Image: Leon Farrell Photocall Ireland
A COMPLETE HANDWRITTEN draft of Irish playwright Samuel Beckett's first major novel 'Murphy' has sold at auction for over €1.1 million.
The 800 page working manuscript was bought by the University of Reading at a sale in Sotheby's in London today with the auction house describing it as,  "the most important manuscript of a complete novel by a modern British or Irish writer to appear at auction for many decades".
The university will house the text will as part of their Beckett collection having paid roughly €1.12 million (£962,500) after it was held in private hands for the last half century
'Murphy' is about the main character's attempts to find peace in the nothingness of the 'little world' of the mind without intrusion from the outside world. It is Beckett's London novel, which he began writing in August 1935 while undergoing intensive psychoanalysis there. It was completed in Dublin in 1936 and unlike many of his other works, which were written in French, was written in English.
Samuel Beckett sketches from 'Murphy' manuscript (source: https://twitter.com/Sothebys)
Professor James Knowlson, University of Reading Emeritus Professor, friend of Beckett and his sole authorised biographer, said: "This manuscript is a treasure trove of insight into the mind of one of the greatest literary figures of the past 100 years.
Murphy was Beckett's first published novel. To see the novelist's development of some of the most famous passages in modern literature gives a unique insight into how he worked at an early stage in his career.
There are significant textual differences from the published novel throughout the manuscript. The most heavily revised passages provide fascinating evidence about the portions of the text that gave Beckett most trouble.
Image: Sotheby's
Sir David Bell, Vice-Chancellor of the University of Reading said that the they intend to fund the purchase of the manuscripts by realising other less significant assets from the university's existing collections which they value at £40 million.
Dublin born Samuel Beckett is known as one of the most influential writers of the 20th century receiving the Nobel prize for Literature in 1969 and lauded for his works in both English and French.