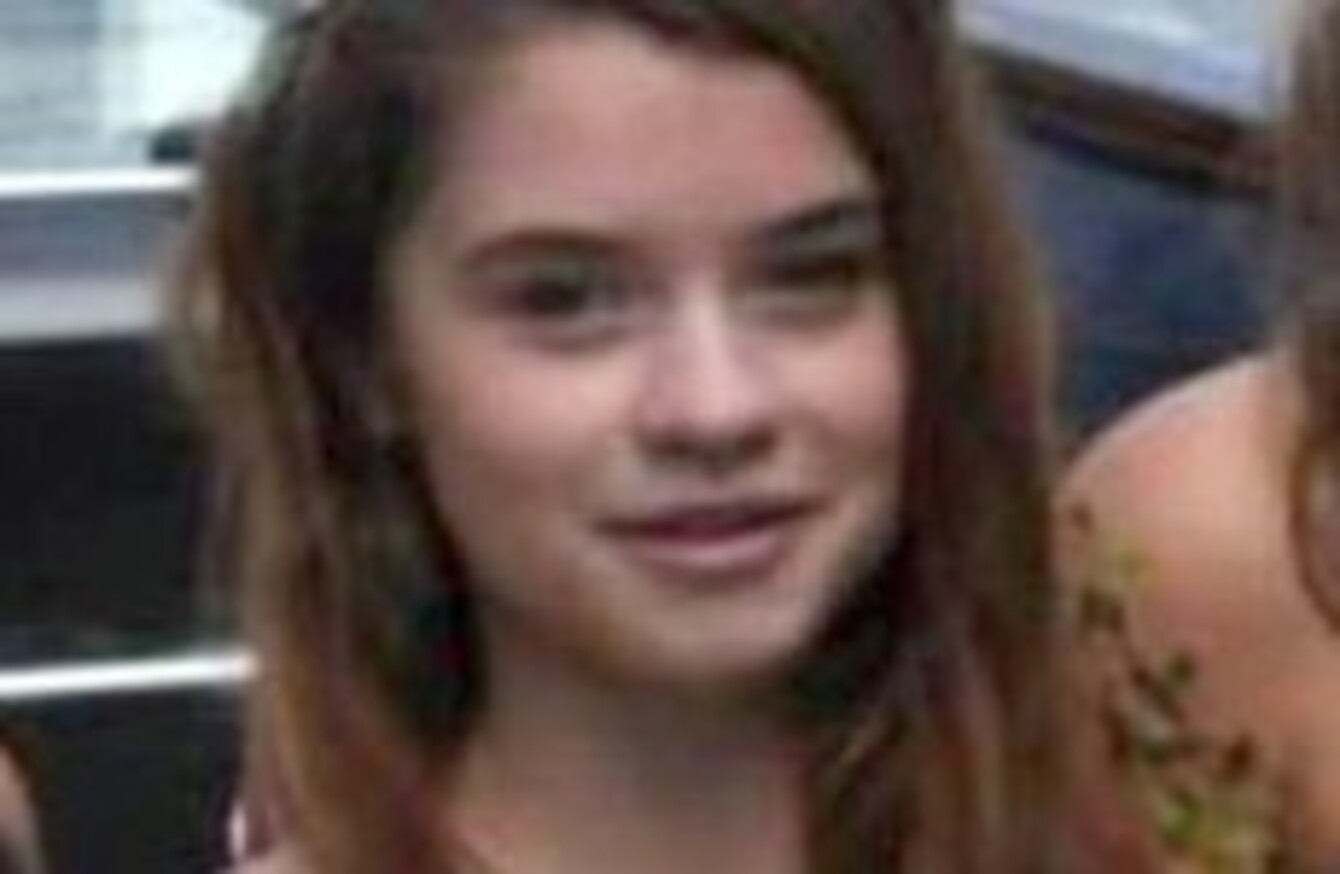 Image: Family handout
Image: Family handout
TWO PEOPLE HAVE been arrested as part of the investigation into the disappearance of a 16-year-old girl in Bristol.
Becky Watts was reported missing after failing to return home in the St George area of the English city on Thursday 19 February.
"This afternoon we have arrested two people," Detective Superintendent Liz Tunks of Avon and Somerset Constabulary said in a statement.
"Whilst the two people are being questioned our search for Becky continues unabated."
I would like to appeal once again for anyone who might have information about her whereabouts, or anything else that might help us to find her, to call us.
The BBC reports that the arrests follow a search for the teenager by some 150 people, during which a laptop was recovered.
The laptop has since been handed to police.
Officers have also searched a lake at St George Park as part of the investigation, and may also search other nearby rivers and lakes, according to the BBC.
"The police have told us today that two people have been arrested in connection with the disappearance of Becky," a statement from the teenager's father Darren and step-mother Angie-Mae Galsworthy said.
"Rebecca has still not been found.
We continue to hope that she will be found safe and unharmed but we will prepare ourselves for the worst.
"We would like to take this opportunity to thank everyone who has assisted in the search for Becky and for the messages of support.
"We continue to work with the police to bring their investigation to a successful conclusion and we would like to ask members of the public to continue to report anything, however small, if they think it may help to find Becky."
Police have also searched as nature reserve and the family home as part of the investigation.
Officers have described her disappearance as "completely out of character".