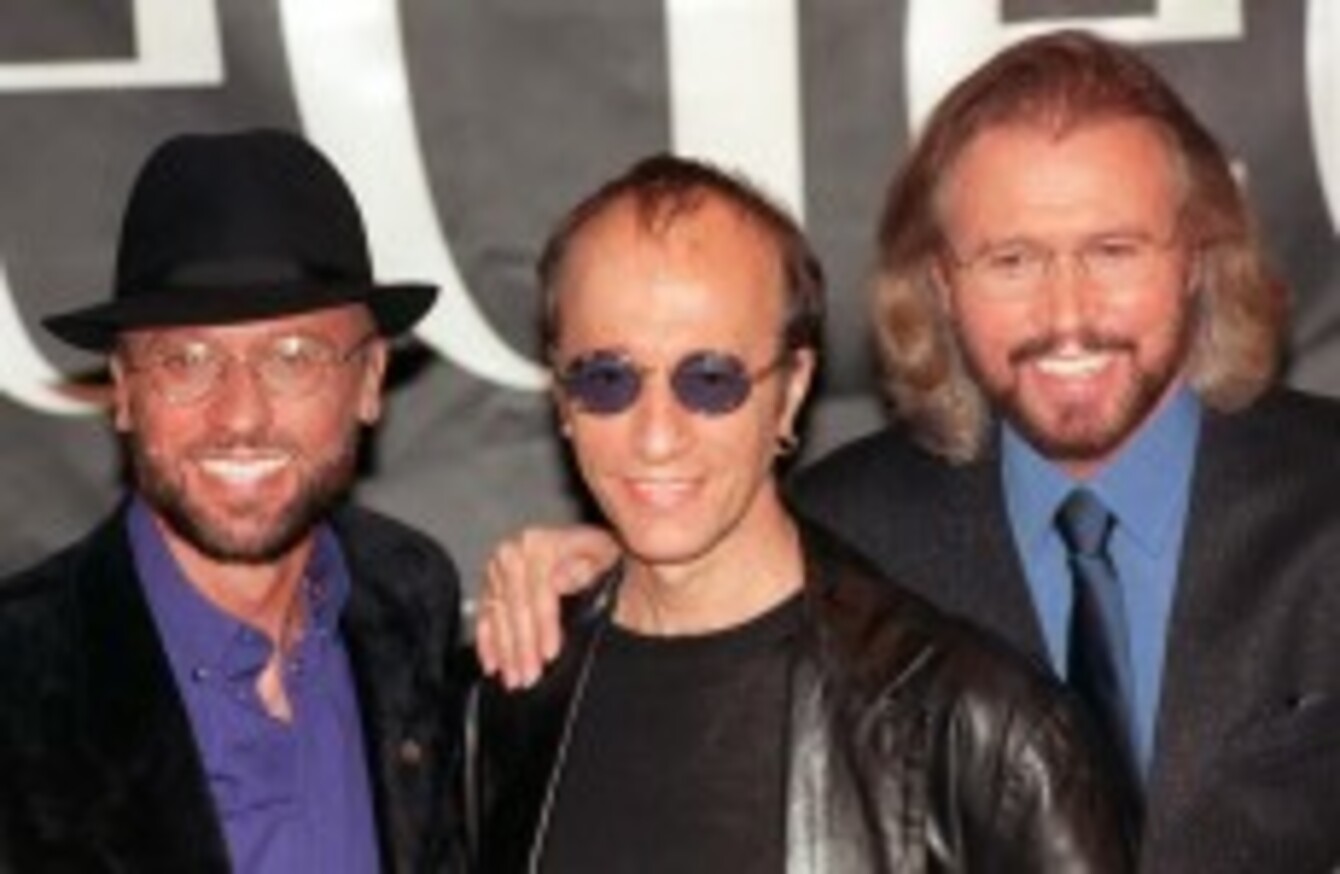 Robin Gibb (centre) with brothers Maurice (left) and Barry (right)
Image: Andrew Stuart/PA Wire
Robin Gibb (centre) with brothers Maurice (left) and Barry (right)
Image: Andrew Stuart/PA Wire
BEE GEES SINGER Robin Gibb has died aged 62 after a long battle with cancer.
His family made the announcement last night, saying they did so with "great sadness". "The family of Robin Gibb, of the Bee Gees, announce with great sadness that Robin passed away today following his long battle with cancer and intestinal surgery," the family said in a statement.
The Bee Gees, made up of Robin and his brothers Barry and Maurice, was formed in 1958 and had hits spanning five decades, including How Deep Is Your Love, Stayin' Alive, Massachusetts, and Night Fever.  The band sold more than 200 million records.
The band became famous for their falsetto harmonies and their role in the 1970s disco boom, including the key soundtrack for the Saturday Night Fever soundtrack album.
Gibb and his brothers were born on the Isle of Man but grew up in Manchester before moving to Australia. The three brothers had begun to perform as children and initially found success in Australia before returning to the UK in the mid 1960s when they had their first major hit.
They took the name Bee Gees as an abbreviation of brothers Gibb.
The group, seen as a seminal disco band, became somewhat low-key in the early 1980s before staging a comeback in 1987.
Robin's twin Maurice died in 2003. The singer spoke about how difficult the death had been for him, saying: "He was part of the fabric of my life. We were kids together and teenagers. We spent the whole of our lives with each other because of our music".
Robin had contracted the same bowel condition that had led to his twin brother's death. He recorded his final solo album in 2011.