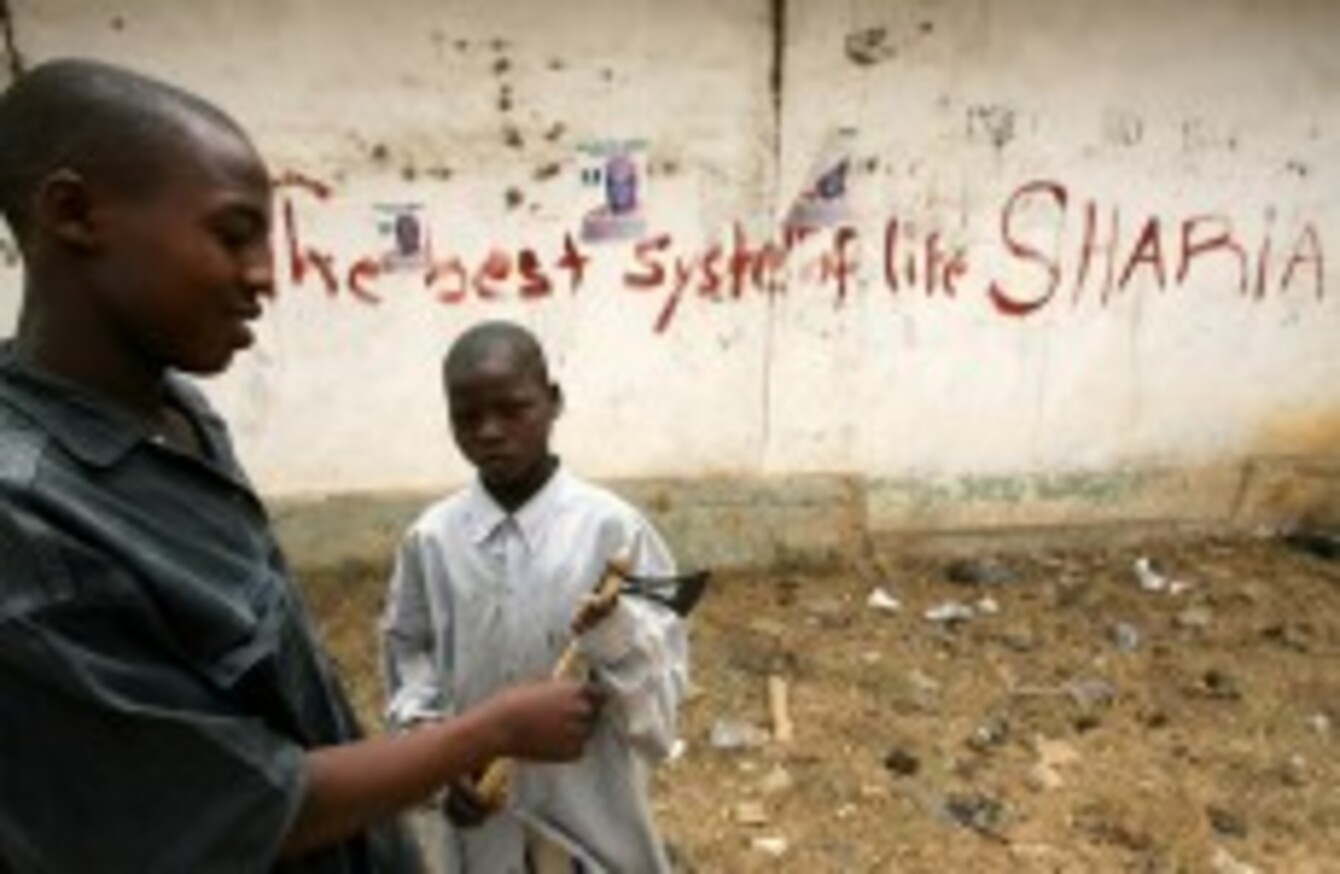 Boko Haram wants to establish an Islamic government in Nigeria. (File photo)
Image: GEORGE OSODI/AP/Press Association Images
Boko Haram wants to establish an Islamic government in Nigeria. (File photo)
Image: GEORGE OSODI/AP/Press Association Images
A BOMB ATTACK in a beer garden in north-eastern Nigeria has killed at least 25 people and wounded dozens more.
The attack has been linked to the Islamist sect Boko Haram which wants to establish an Islamic government in Nigeria. BBC News reports that two men on motorcycles attacked a packed beer garden on Sunday afternoon.
AP reports authorities as saying that three bombs exploded killing 25 people in the northeast city of Maiduguri, the capital of Borno state.
One police officer told AFP that the attackers "threw bombs and fired indiscriminate gun shots on a packed tavern at Dala Kabompi neighbourhood, killing at least 25 people and seriously injuring around 30 others."
The BBC reports that a mood of fear has now engulfed the city with people staying indoors, afraid of being caught up in the violence.
The Boko Haram group has killed dozens of people, mainly security and politicians, in Borno over the last year.
The sect claimed responsibility for a bomb attack last month on another beer garden in a military barracks in Bauchi city that killed over a dozen people and injured many more.
Boko Haram also recently carried out an attack on the nations police headquarters. Its trademark is the use of gunmen on motorbikes.
The group, whose name means "Western education is sacrilege", has asked pushed for the implementation of Sharia law in northern states.
Its members re-emerged recently after starting a July 2009 riot that led to a security crackdown that left 700 people dead. They recently rejected a government-sponsored amnesty offer.
- additional reporting from AP