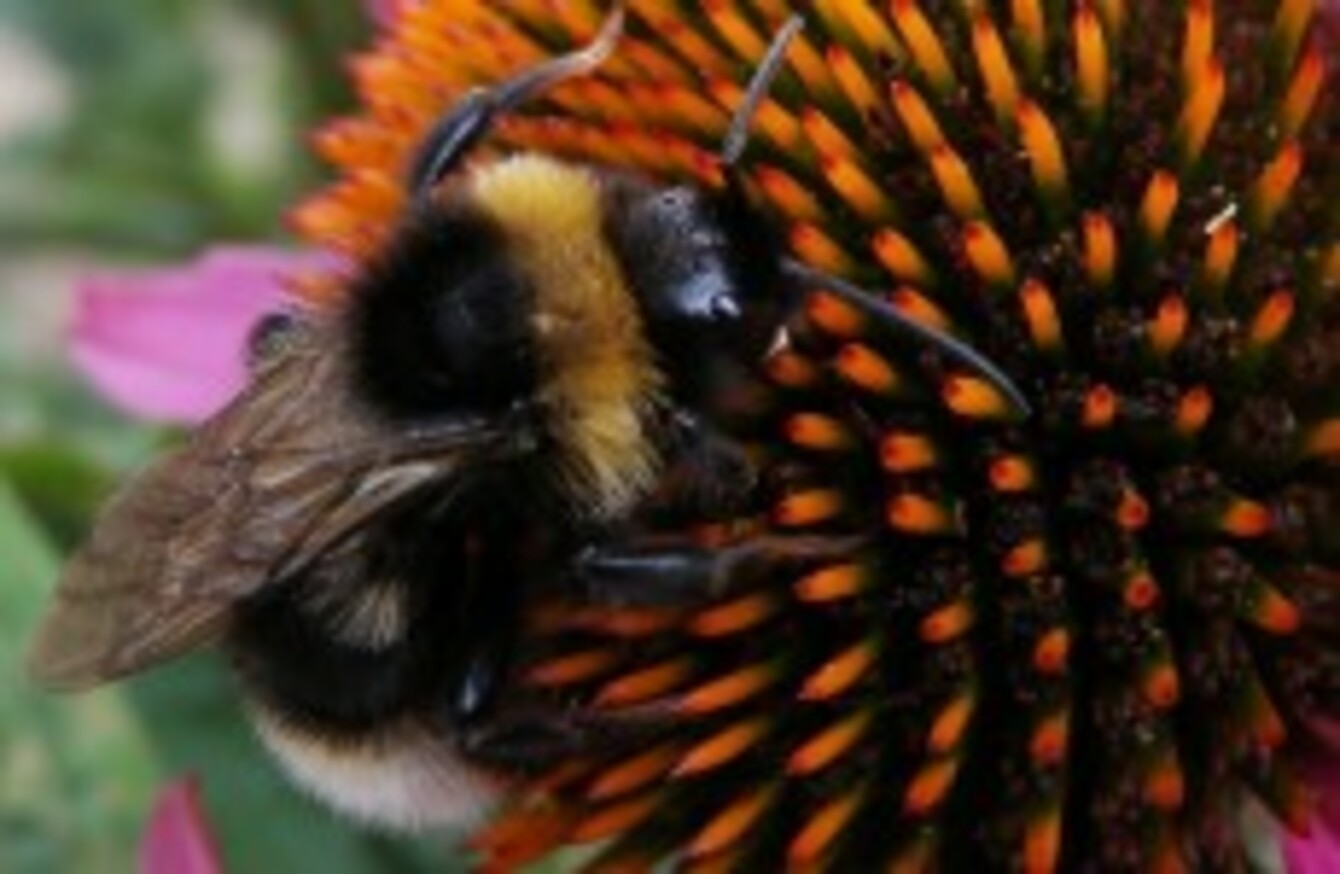 Image: Nick Ansell/PA Wire/Press Association Images
Image: Nick Ansell/PA Wire/Press Association Images
IT HAS EMERGED that Ireland was among four nations which abstained from a European Commission vote to ban bee-harming pesticides for two years from December this year.
The Commission agreed yesterday to impose the world's first continent-wide ban on three pesticides which environmentalists argue are killing the bees that pollinate Europe's crops although others dispute the evidence.
The vote in Brussels yesterday saw 15 European governments back a two year suspension of three pesticides – clothianidin, imidacloprid and thiametoxam which are collectively known as nenicotinoids (NNI) – being used on crops.
Ireland, Greece, Lithuania, and Finland were among the four nations to abstain with Britain among eight nations which voted against the ban.
Ireland had previously raised concerns about some of the proposed restrictions but had declined to say which way it would vote amid intensive lobbying from beekeeping groups in favour of the ban and chemical and farming groups opposed to it.
Bees account for 80 per cent of plant pollination by insects, which is vital to global food production. Without them, many crops would be unable to bear fruit or would have to be pollinated by hand.
Research by the European Food Safety Authority identified 'high acute risks' for bees from exposure to dust in several crops such as maize, cereals, and sunflower and to residue in pollen and nectar in crops like oilseed rape and sunflower and to guttation in maize.
Science disputed
Both Bayer and Sygenta, manufacturers of the pesticides, rejected the findings of studies which said their products are to blame for falling bee numbers saying the research is flawed.
Bayer CropScience's Richard Breum said in a statement that it remained convinced the insecticides were "safe for bees if the products are applied according to instructions" and warned that the EU ban would be "a setback for technology, innovation and sustainability."
Syngenta chief operating officer John Atkin said the proposed ban "is based on poor science and ignores a wealth of evidence from the field that these pesticides do not damage the health ofbees.
"Instead of banning these products, the Commission should now take the opportunity to address the real reasons for bee health decline: disease, viruses and loss of habitat and nutrition."
Some farmers' organisation have warned that the ban could results in €2.8 billion of losses to farmers and a further €2 billion to the EU economy due to a fall in seed production and rising feed costs due to a need to increase imports.
- additional reporting from AFP