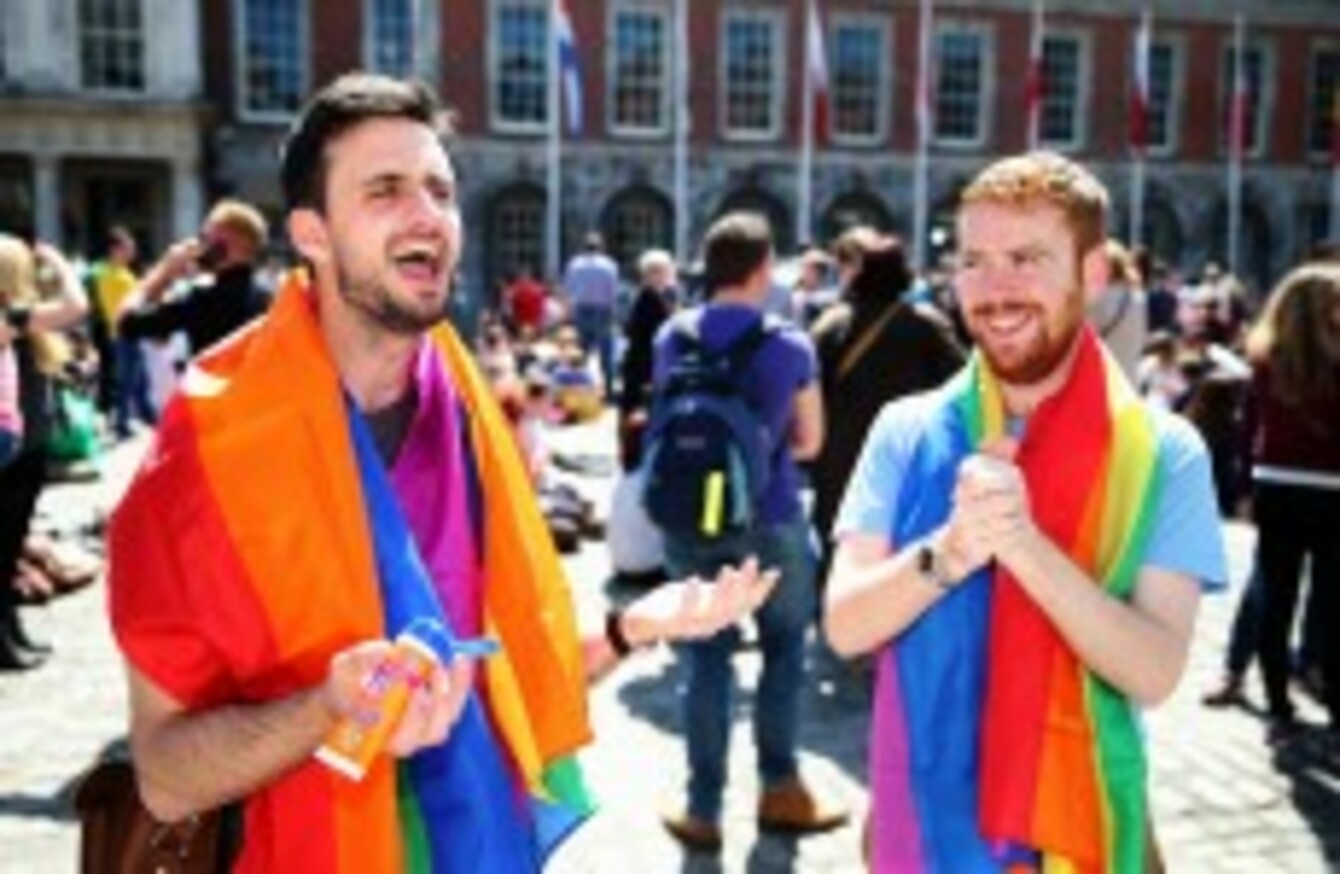 People in the Central Count Centre in Dublin Castle last month
Image: Brian Lawless/PA Wire/Press Association Images
People in the Central Count Centre in Dublin Castle last month
Image: Brian Lawless/PA Wire/Press Association Images
BELFAST CITY COUNCIL has voted in favour of same-sex marriage.
This follows the historic referendum result last month south of the border to legalise marriage for same-sex couples.
The motion was proposed by Alliance councillor Emmet McDonough-Brown and saw members of Sinn Féin, the SDLP, the Green Party and the Progressive Unionist Party speaking in support of it.
The vote passed with a total of 38 in favour, 13 against and two abstentions.
The opposition vote consisted of three members of the Ulster Unionists as well as 10 DUP members.
The vote also included a 'faith clause' that would ensure that religious organisations would not be made carry out same-sex marriages within their churches.
Speaking to TheJournal.ie about the vote, Alliance Party councillor Carole Howard, said, "The vote went extremely well. It was very well received across the chamber by the majority of people."
It was good to see members of other parties speaking up in support of it and it was a very enjoyable debate overall.
Belfast City Council will now be bringing the result forward to the Stormont Assembly.
In April the issue of gay marriage went to the floor of the Assembly for a fourth time with the Sinn Féin motion being rejected by a majority of 49 against and 47 in favour of.
According to the BBC, the DUP were in opposition to the motion with Ulster Unionists given a free vote in the issue.