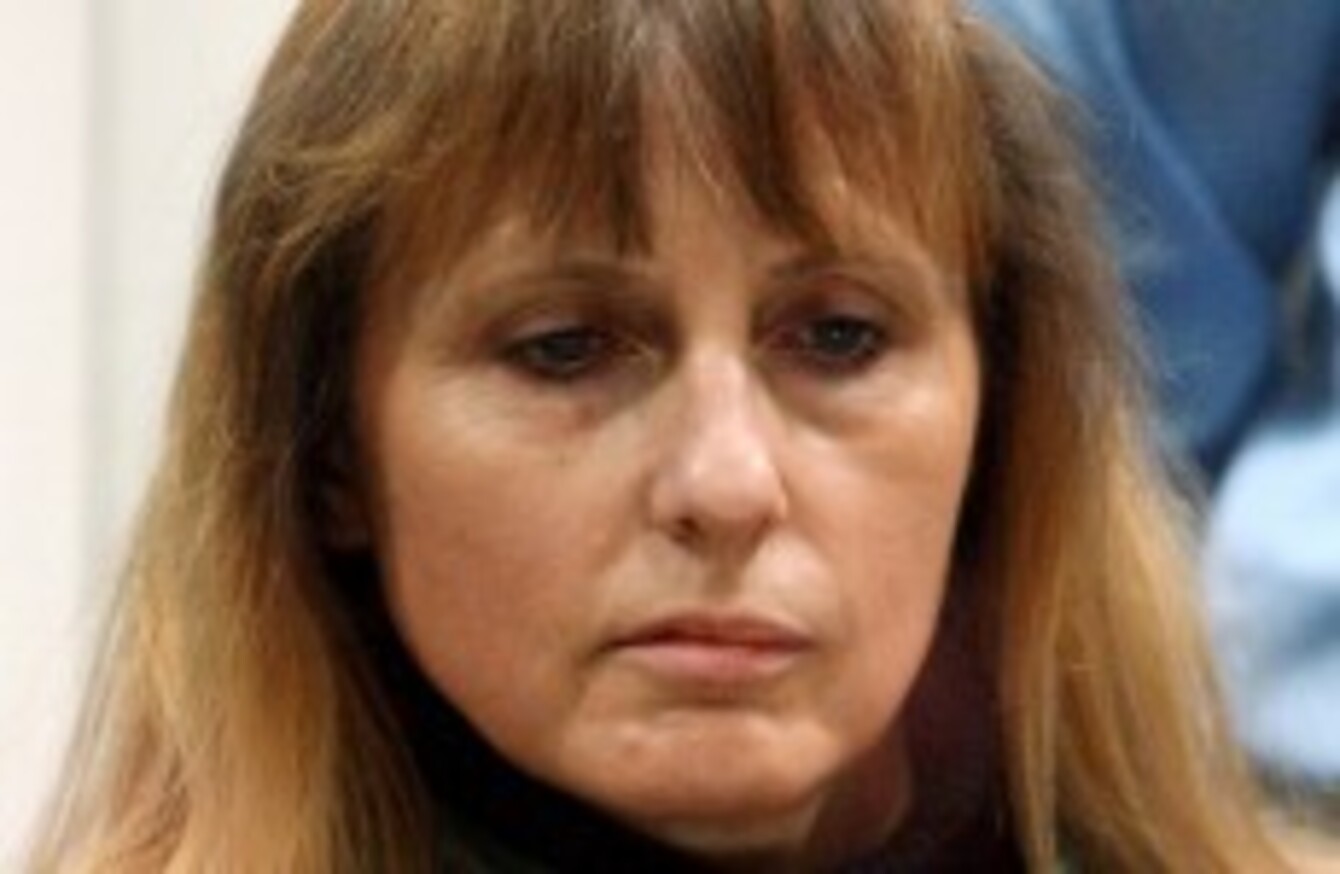 March 2004 file photo of Michelle Martin
Image: Yves Logghe/AP/Press Association Images
March 2004 file photo of Michelle Martin
Image: Yves Logghe/AP/Press Association Images
BELGIUM'S HIGHEST COURT opened an appeal hearing this morning on the validity of a decision to grant parole in a convent to Michelle Martin, ex-wife and accomplice of paedophile serial killer Marc Dutroux.
The Court of Appeal in the capital Brussels began its hearing just after 7:30 this morning, with the ruling expected later in the day although judges could hold off until Friday.
Judicial sources have said the court is likely to follow a legal opinion already issued by its advocate-general, or senior legal adviser, who has pronounced appeal grounds inadmissible or unfounded.
The tribunal is examining two challenges to the legal procedures followed when a regional court reached its initial decision on 31 July to free Martin.
One of these challenges joins Jean-Denis Lejeune, whose daughter Julie was one of the Dutroux and Martin's victims, as well Laetitia Delhez, who survived a kidnap ordeal. The other is by the prosecutor, Claude Michaux, for the western Mons court that decided to release Martin.
Paedophile Dutroux was jailed for life in 2004 for the kidnap and rape in the 1990s of six young and teenage girls, and the murder of the four of them who died.
Martin, 52, was given a 30 year sentence the same year for helping Dutroux hold victims prisoner, and for complicity in the deaths of two girls, found starved to death in a locked cellar.
The former schoolteacher, who married Dutroux in 1983 and had three children by him before their divorce in 2003, had also served time in the 1980s for previous kidnappings.
Under the successful parole ruling, a fifth bid for freedom, she was ordered to "keep her distance" from relatives of victims.
A sister at the convent in Malonne in central Belgium that is to take her in said at the time of the initial court decision that it had accepted the "challenge" of taking Martin in, while adding that "our hearts as women are troubled."
A previous attempt to place Martin in a French monastery fell foul of French authorities' fears over public order.