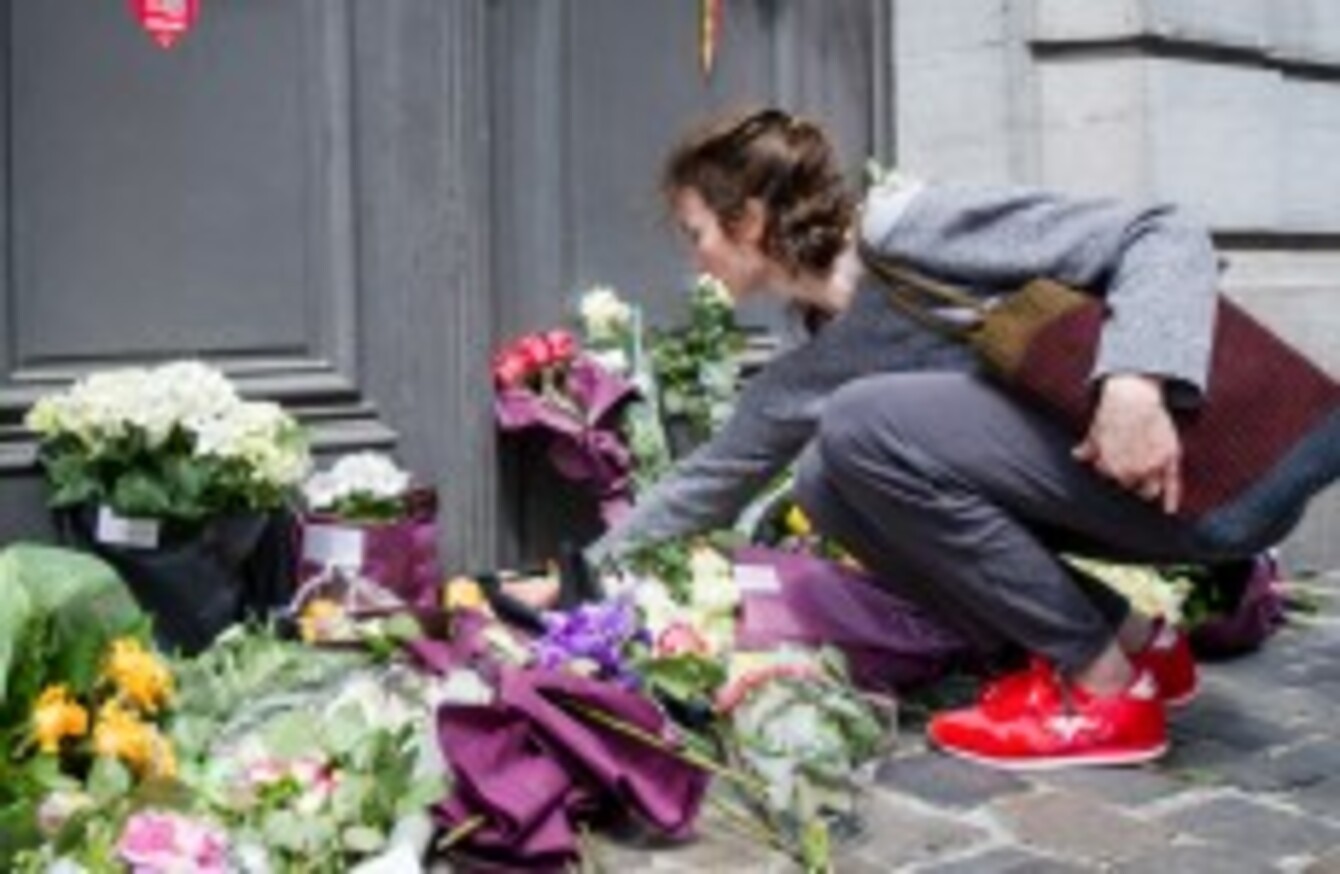 A woman lays flowers at the Jewish Museum.
Image: AP Photo/Geert Vanden Wijngaert
A woman lays flowers at the Jewish Museum.
Image: AP Photo/Geert Vanden Wijngaert
Updated 4.12pm
Belgium's Jewish community was placed on high alert Sunday as police hunted down a gunman who shot dead four people at the Brussels Jewish Museum in an attack blamed on growing anti-Semitism.
An Israeli tourist couple and a French woman died from gunshots to the face and neck after a man apparently acting alone fired two successive rounds into the museum on Saturday afternoon before escaping minutes later on foot.
A fourth victim, a Belgian who did volunteer work for the museum, was critically injured and has died this afternoon.
The first such attack in more than 30 years in Belgium has revived fears of a return of violent anti-Semitism to Europe, with Israeli premier Benjamin Netanyahu notably lashing out at Europe's "hypocrisy" in its attitude to the Jewish state.
"Well prepared and well armed"
Appealing to the public to help police identify the gunman in a national manhunt, deputy public prosecutor Ine Van Wymersch said he "probably" acted alone and was "well prepared and well armed."
A picture of the suspect is to be released to the public shortly, Van Wymersch said.
She added that as there was no claim "I cannot confirm that it is a terrorist or anti-Semitic act" but "all leads remain open."
French President Francois Hollande, who along with Netanyahu had a phone conversation with the Belgian premier, said he had no doubt about the "anti-Semitic character" of the attack.
"Determined"
Netanyahu, welcoming Pope Francis in the Holy Land, hailed the pontiff for his "determined stance against anti-Semitism, especially in light of the growing hatred of Jews that we are witness to in these days."
The attack in the busy heart of Brussels, minutes away from a packed streetside jazz festival, came as the country headed into a crucial general election held alongside a vote for the European parliament.
Originally published 3.12pm