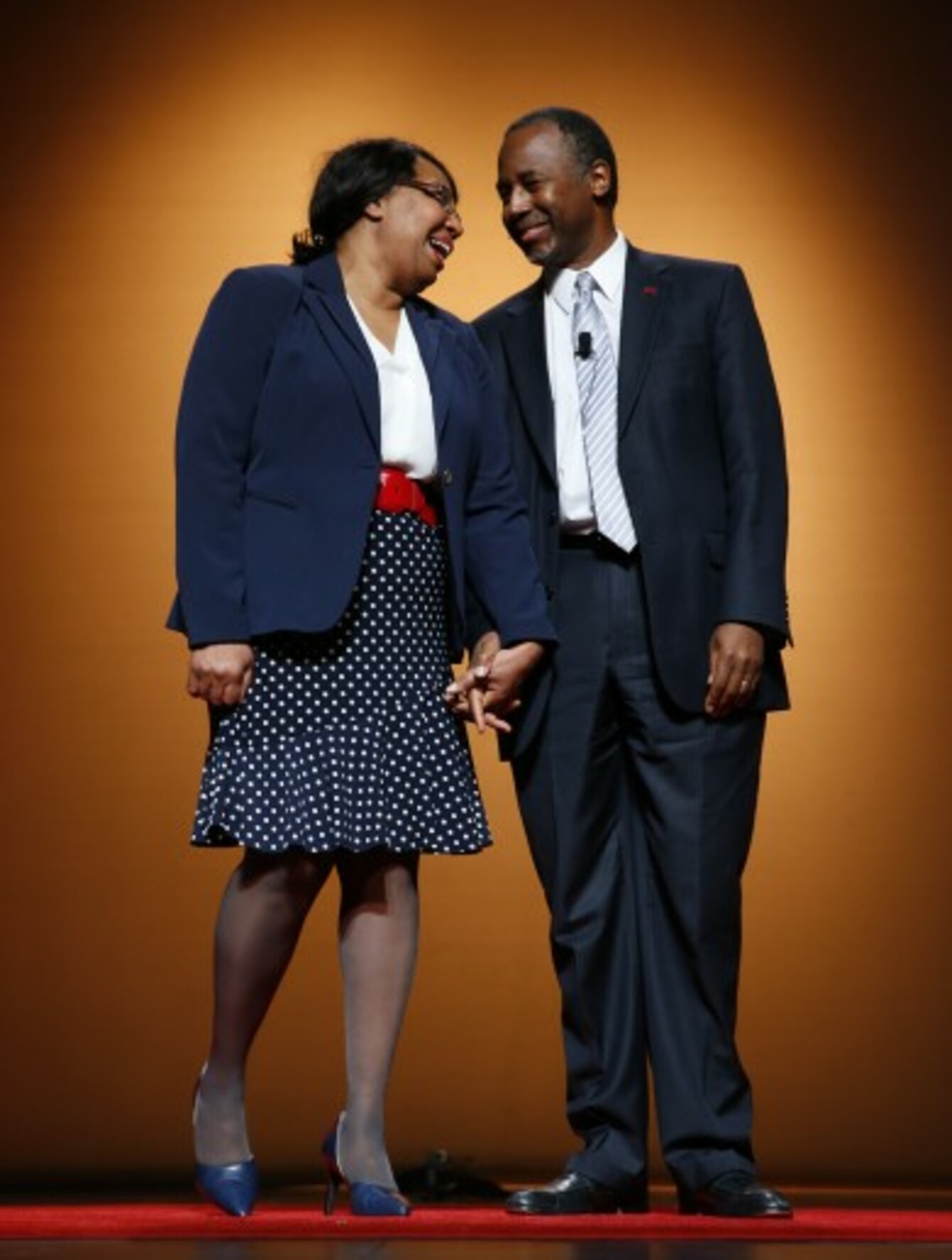 Image: AP/Press Association Images
Image: AP/Press Association Images
HE'S AN ACTUAL brain surgeon – and he's hoping to make it to the White House in 2016.
But if you've heard of Ben Carson at all – chances are it's as a result of one of his (many) controversial comments that made the headlines in the US, and were picked up globally.
There was the time, for instance, that he described Barack Obama's health care plan as "the worst thing that has happened in this nation since slavery". 
You may also recall this – from back in January:
And, of course…
Source: CNN/YouTube
Big announcement
The now-retired doctor has long been linked with a presidential bid – but only threw his hat in the ring this week, in what's been a busy few days for new additions to the Republican race.
And – say what you like about it, his announcement certainly wasn't dull.
High points included:
A gospel choir singing Eminem's 'Lose Yourself'… 
Source: Les Grossman 2015 Channel/YouTube
A second vocal group – just for back-up… 
His wife, Candy, playing the violin… 
And some typically headline-grabbing quotes, like…
I don't want to be a politician.
Who is he?
Carson is aiming to become the first African-American to win the Republican nomination – but his positions have led to arguments that he might be a little too extreme to land the final nod.
The 63-year-old became director of pediatric neurosurgery at Johns Hopkins Children's Center in 1984. He has no political pedigree – but says his doctoral "experience in solving problems" would help him in the Oval Office.
He first entered the US political consciousness two years ago with a National Prayer Breakfast speech criticising President Barack Obama's policies, in front of Obama himself.
That same year, he had to withdraw as graduation speaker at Johns Hopkins University after protests by students concerned about his controversial comments on homosexuality (he had mentioned bestiality and pedophilia while arguing against gay marriage).
He was later hired as a contributor for Fox News.
His odds of success?
A "long shot" is the general assessment of US commentators. However, according to the Wall Street Journal, "with up to 20 possible candidates in the race it will take a small plurality to win early states where polling shows Mr. Carson already has substantial support".
Whatever happens on the (long) road to the White House – his entry to the race has certainly livened things up.
Just ask Jon Stewart…