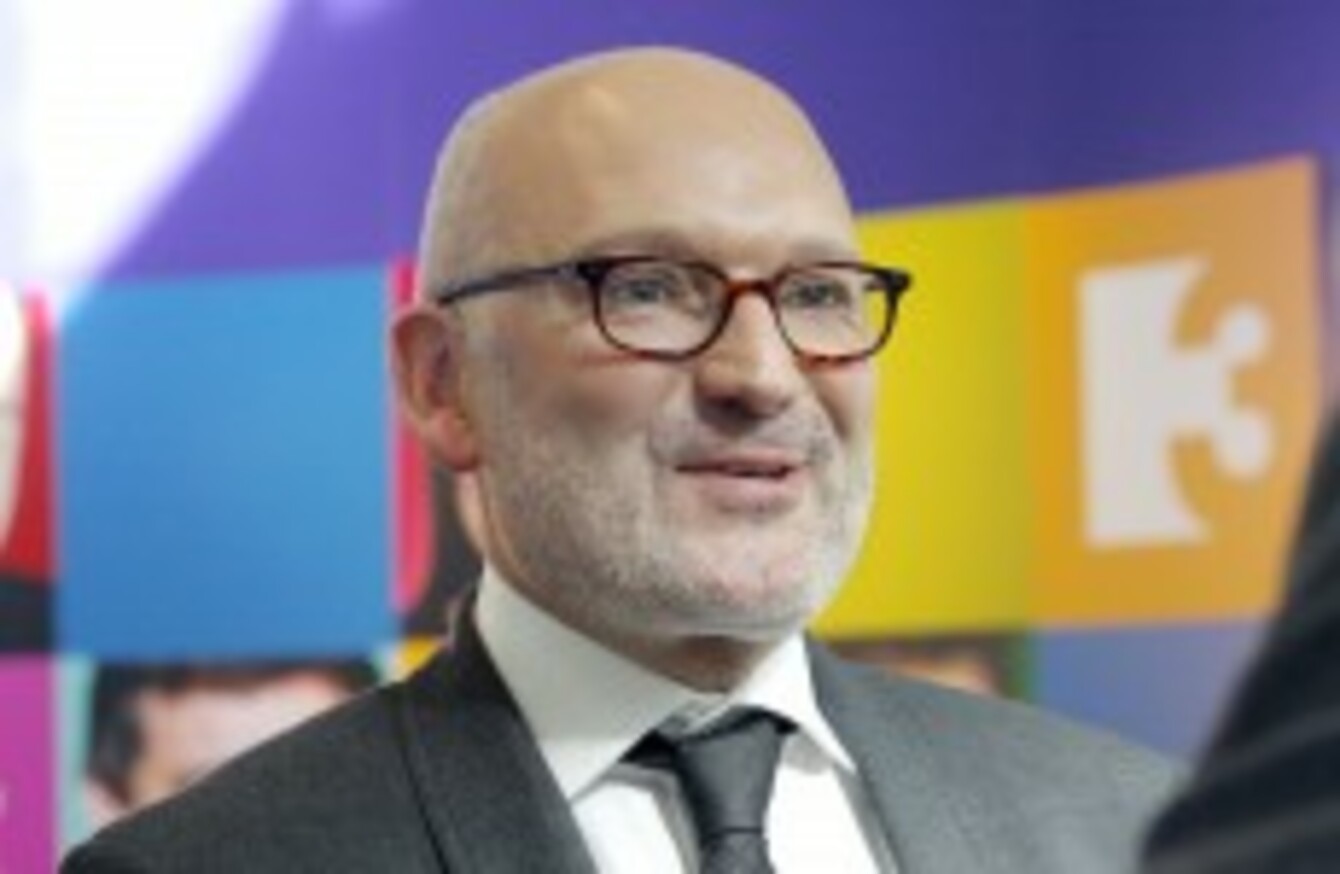 Image: Mark Stedman/Photocall Ireland
Image: Mark Stedman/Photocall Ireland
THE DIRECTOR OF Programming at TV3 is to leave the station at the end of this year. Ben Frow will finish up at the Ballymount broadcaster at the end of December, returning to the UK where he had previously worked at Channel 4, among other media companies.
In a statement today, Frow said that it had been a "privilege and a pleasure" to work with TV3 and increase the volume of its homegrown programming. He said:
The last five years have been exciting, demanding, challenging and often frustrating. But they have also been some of the most rewarding and enjoyable of my career – thanks to the skill of wonderful people across TV3 and particularly my talented and enthusiastic team in the Programme Department.
In an interview with TheJournal.ie in August, Frow indicated he had had a difficult time overcoming the financial limitations of the broadcasting market here. He told reporter Hugh O'Connell:
This has been a brutal, brutal, brutal year for me personally, much harder than 2008 and 2009 (his first full years at TV3). Financially it's been a lot tougher, we don't seem to be coming out of any kind of recession. Our ambition is limitless but we can only do so much unless some people step up to the plate and help us out a bit. The team are good but we're not miracle workers.
This referred to the continuing public funding support for RTÉ as well as the revenue they yield from commercial advertising.
In that interview, he also referred to the personal toll the post was taking on him.
I'm a bit knackered by the whole thing frankly. It's exhausting and it's really demoralising… I find it utterly depressing that no one will step up to the plate and it's like nobody cares, you know? I think TV3 has such an important role to play in this country. It's an independent voice, you can't just have RTÉ dominating everything. Everyone seems to be utterly terrified of rattling RTÉ's cage.
He also said that he felt there was "an inherent snobbery towards TV3″ and that "maybe commerciality and snobs don't go in hand".
While Frow said that he felt a great responsiblity to the commissioning team and to the channel as a while, he felt that there is "very little room for taking a risk on TV3 because we have such responsibilities, financial responsibilities, there's no room for chucking… burning money because Ben's got a whimsy that may or may not work.
#Open journalism No news is bad news Support The Journal

Your contributions will help us continue to deliver the stories that are important to you

Support us now
Reacting to the announcement of Frow's departure today, TV3 chief executive David McRedmond said that he felt Frow had made a "distinctive and brilliant mark" on Irish broadcasting and that he was happy that he had been able to persuade him to stay so long. He added:
While I am extremely sad that Ben is leaving TV3, he has all of mine and my colleagues' gratitude and he leaves with our very best wishes.
TV3 has yet to make a decision on a replacement for Frow at the helm of commissioning. Frow was responsible for launching TV3 shows such as Celebrity Salon, The Forgotten Irish, The Tenements, Dublin Wives, Tallafornia, Midweek, Celebrity Salon as well as bringing Irish version of Come Dine with Me and The Apprentice to air.
- additional reporting by Hugh O'Connell