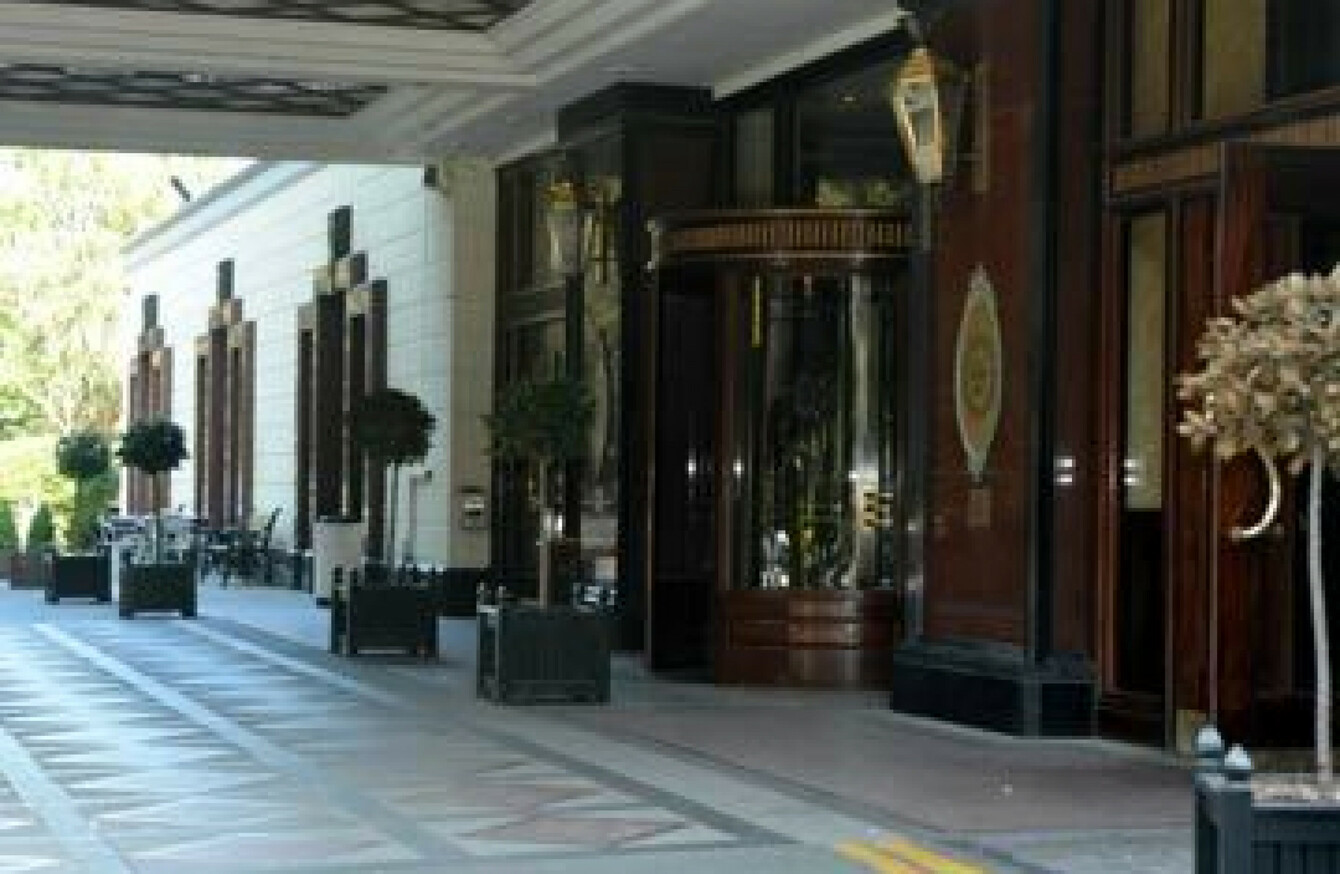 The revolving doors of the Berkeley Court Hotel in Dublin.
Image: Niall Mullen
The revolving doors of the Berkeley Court Hotel in Dublin.
Image: Niall Mullen
AN ICONIC PIECE of one of Dublin's best known hotels is going under the hammer today along with 2,000 other items of Irish interest.
The revolving doors at the former Berkeley Court Hotel, a meeting point for many heading to matches at Lansdowne Road over the decades, have been in place since the 70s.
However, since the hotel has been sold to make way for apartments, the doors are up for sale.
The items are being sold by Niall Mullen who said that there is no reserve price for the lot.
He said: "We have the complete front of the Berkeley Court Hotel – the revolving door comes with eight other doors attached, between the frontage and internal lobbies.
This is a no reserve and some hotel or bar is going to get themselves a unique piece of Irish social and sporting history and a focal point for generations in the future.
"We are also selling the four Waterford Crystal-style chandeliers which immediately greeted visitors to the iconic hotel as well as some carpets from the ballroom."
Other pieces of Dublin nostalgia up for grabs include the original seating from the Stella Cinema in Rathmines.
The sellers said that the seats are available in single units upwards, but Mullen believes that the buyers will need to refurbish the upholstery.
The auction will also feature the remaining lots that emerged too late from the former Central bank premises in Dame Street to be included in the original sale.
"In total, it took 22 articulated vehicles to remove the contents from Dame Street, and many of the contents for sale on Wednesday were discovered in an underground floor called U2 that no-one had told us about," said Mullen.
The auction also features the iconic 1970s oak panelling from the Bank of Ireland in Baggot Street as well as items from La Stampa Restaurant, Stillorgan Park Hotel and a rare collection of 45 original antique fire grates.