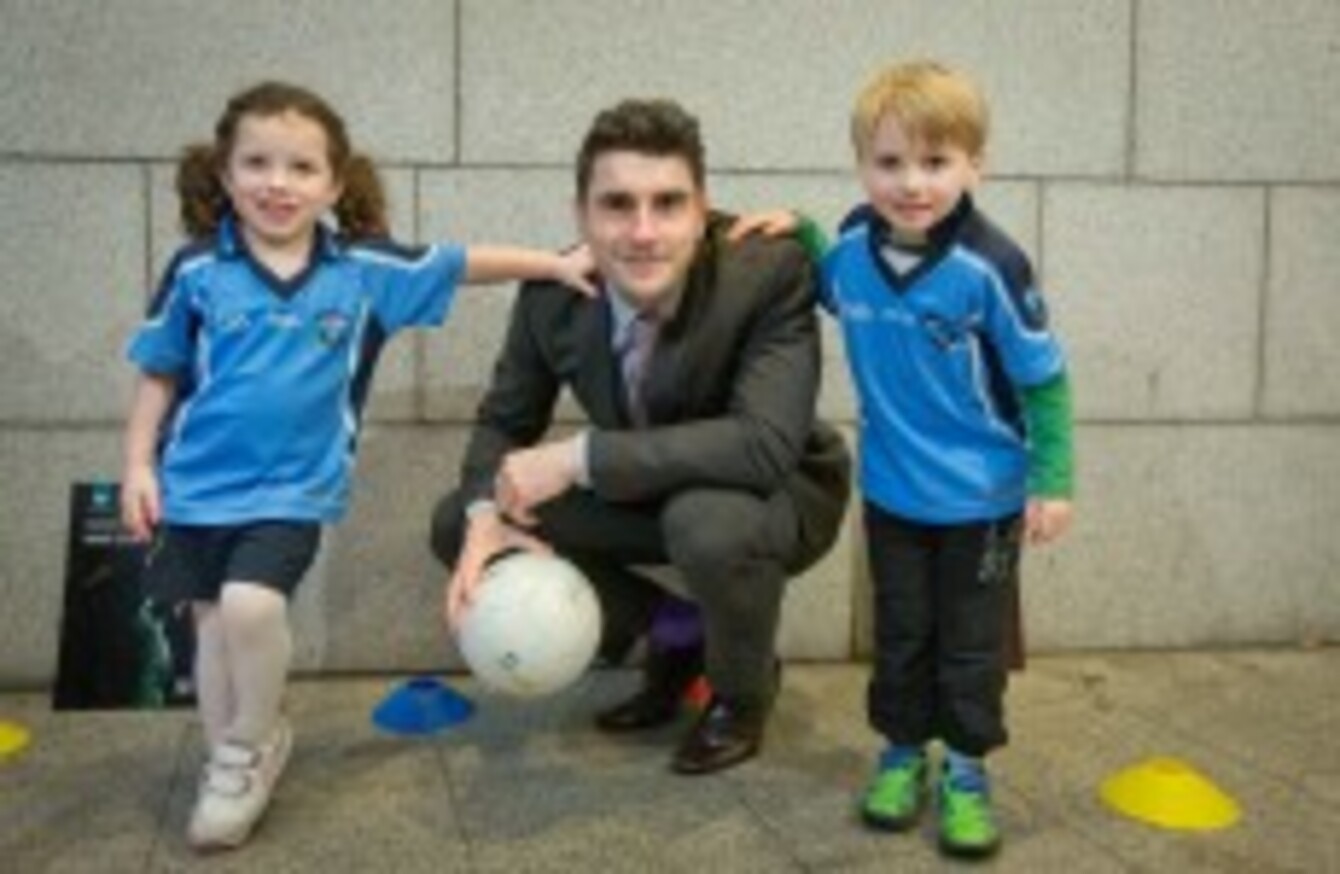 Image: Morgan Treacy/INPHO
Image: Morgan Treacy/INPHO
DUBLIN FOOTBALLER BERNARD Brogan could have a career in politics ahead of him.
In his current role as the president of Federation of Irish Sport, the 30 year old is getting to grips with the machinations of public life.
Asked if he could envisage a life in politics after football, he told TheJournal.ie: "I don't know. It's a tough old job."
But he didn't rule it out, stating that if he managed to get some of the federation's objectives "over the line", he would keep an open mind.
He also said he has enjoyed his experiences since taking over the presidency, especially "seeing the inner workings" of Leinster House and government decisions.
This week, his sporting body called on the coalition to share the proceeds of the betting tax among all sports, and not just horse and greyhound racing which is currently the case.
"Gambling now is popular in all sports, not just horse racing and the greyhounds, so it is only fair that we are involved in the subsequent funding," Brogan said.
Pointing to the problems that the practice can cause, he added that "gambling is a massive industry and it is going to be there".
If we can get some government funding from it and use that to create programmes to help sportspeople and bring more kids into playing sports, then that is a good thing.
Talks are currently being held with government to ensure all sports get a slice of funding from the betting tax.
Brogan says the distribution would be carried out by the Irish Sports Council and not weighted on the amount of money sports pull in from bets.
He notes that minority and women's sports would also be included.
"When you hear the stories of what people are trying to do to compete on an international stage – the funding they we receive and how they go about their day-to-day lives – they have to be professional. It is a learning curve for me.
"We are amateurs and have our day jobs to deal with too but these people are trying to compete on a world stage. They need to be professional. They need funding. Even the travel costs to get to competitions can be too much for some."
"We represent all sports," he said, adding that he is "particularly passionate" about getting – and keeping – young kids involved.
"The value to Ireland – the society and the economy is invaluable. It also gives back in well-being," he continues. "The reputation we have of going toe-to-toe with much larger nations in a number of sports – that is not to be underestimated."
Marketing
As well as the betting tax, the federation has called on the government to extend the tax relief for sporting bodies beyond capital projects to include day-to-day spending.
He cites the US as a good example of a system which works. He says it is part of the process that athletes when they "make it", will continue to donate earnings to their clubs, schools and colleges.
"Some people here already do that," he adds. "But tax relief would mean a proper structure and more programmes. It could ensure consistent incomes."
His role, a departure from the Hill 16 end of Croke Park, came about when he realised he could offer something in the wake of Dublin's success.
"Sport hasn't been great about promoting its value to others – to society. Being involved with Dublin gives us a potential media presence. If I'm speaking out and it open doors, then that's what I want to do."