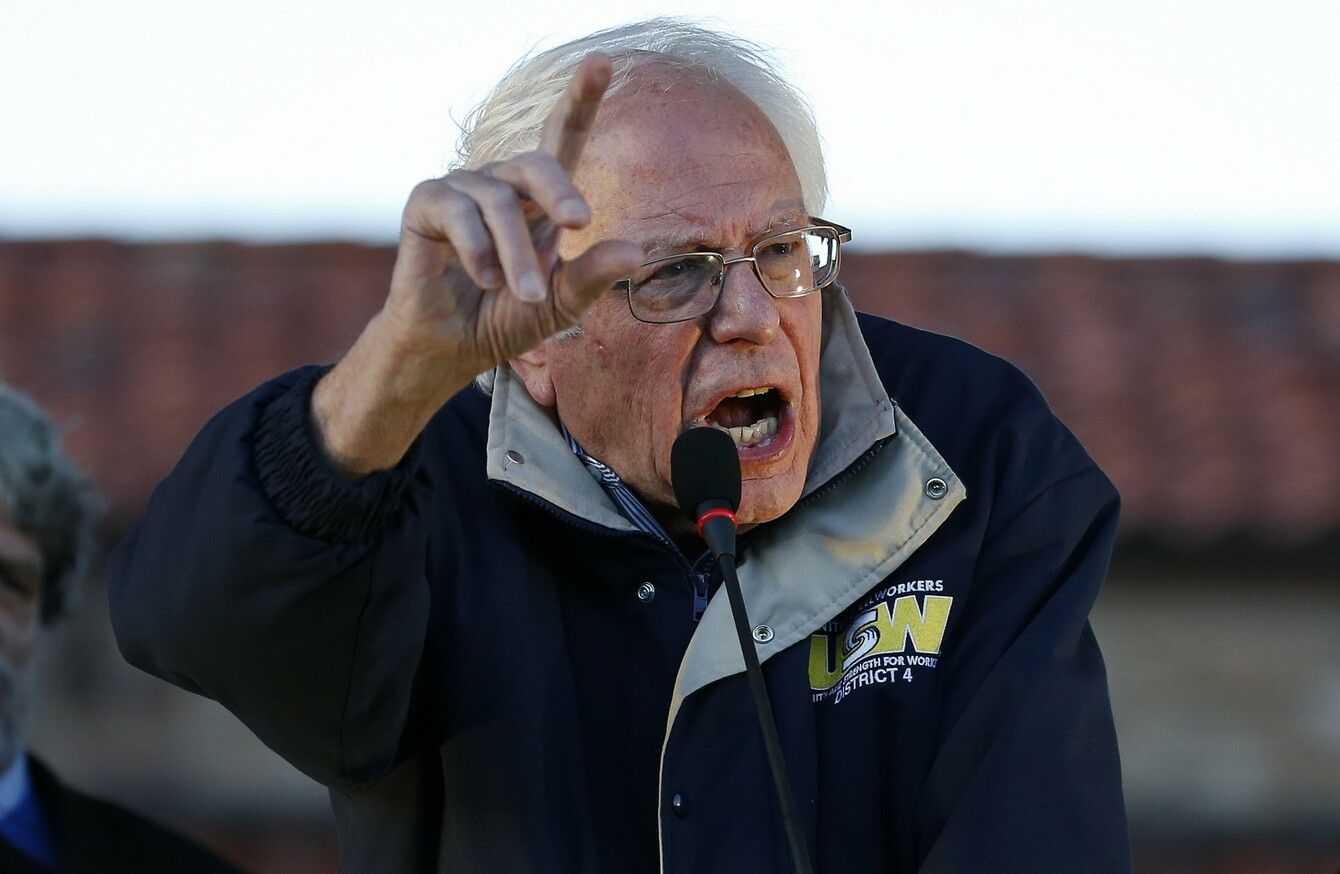 Image: AP/Press Association Images
Image: AP/Press Association Images
FORMER PRESIDENTIAL HOPEFUL Bernie Sanders described how Donald Trump tapped into the minds of working-class Americans to clinch the election.
As the dust settles on what was an infamous campaign on both sides, Sanders described how the US and, even the world, is in a much more uncertain place now the billionaire businessman is commander-in-chief.
In an interview with GQ magazine, the man who was beaten to the Democratic nomination by Hillary Clinton said: "I think what Trump understood that many Democrats do not is that while we are better off today, under Obama, than we were eight years ago, much better off, there are millions and millions of working families in this country who are really struggling.
Trump posed as a champion of working families, somebody who is going to take on the establishment. And it's beyond belief that he could do that but nonetheless a lot of working people voted for him.
"Clearly there is no working with a president who believes in, or will bring forth, programs or policies based on bigotry and there can be no compromise on that. But if Trump is prepared to work with me and others on rebuilding our infrastructure and creating millions of jobs, on raising the minimum wage, yes, I think it would be counterproductive on issues that working-class Americans supported and depend upon if we did not go forward."
'No silver lining'
Despite many political commentators in the US claiming Trump's victory has a silver lining for Democrats as it now needs fresh blood to reinvigorate the party, Sanders said he was unsure that it bring any hope for those who hoped for a Democratic win.
He added: "I would not that there's any silver lining in Trump's victory. It's scary and I think there are many, many people throughout this country who are very frightened about what will happen over the next four years. So I don't see any silver lining. It's's not a question of us working with Trump. It's a question of Trump working with us."