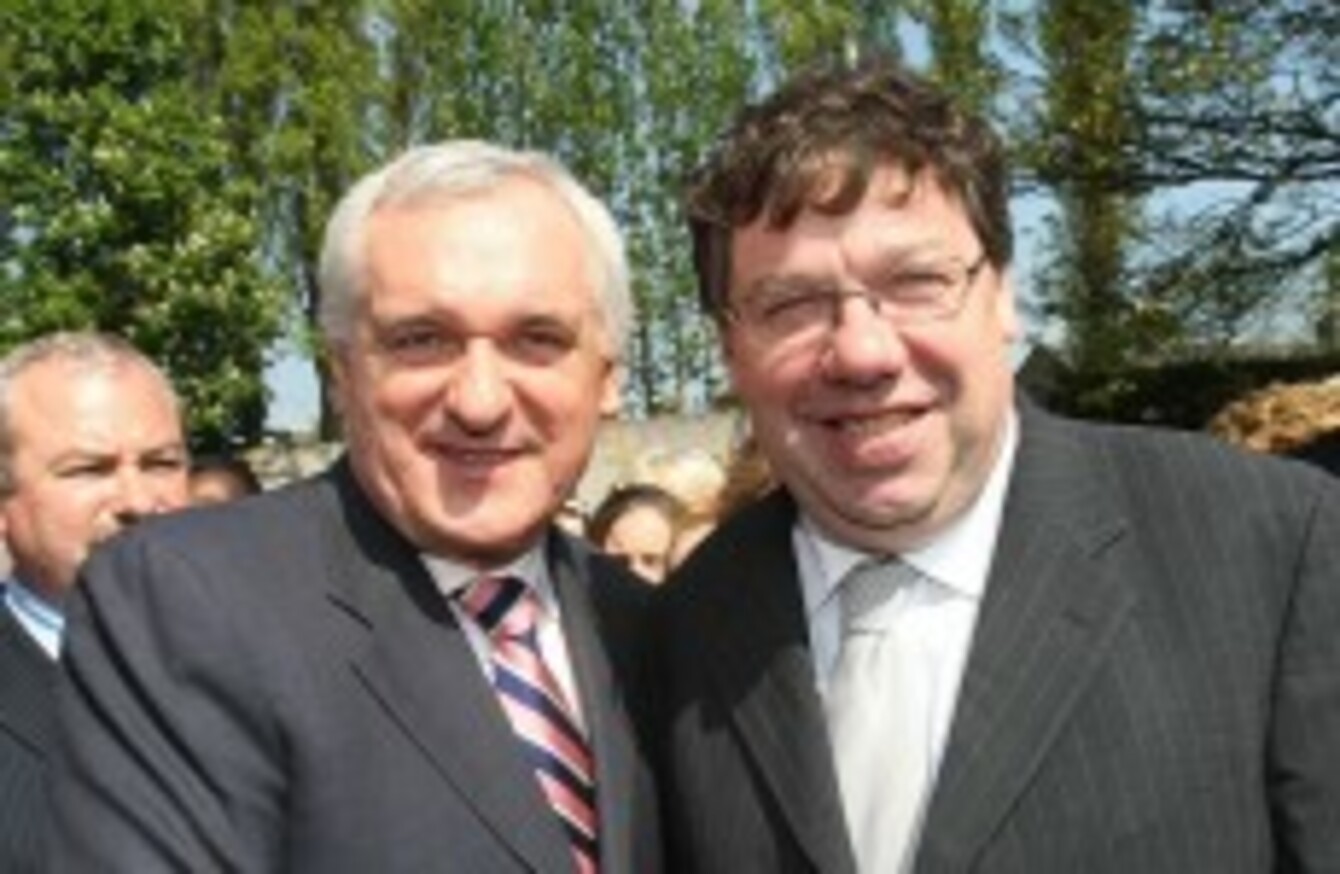 Bertie Ahern and Brian Cowen in happier times in 2008
Image: Julien Behal/PA
Bertie Ahern and Brian Cowen in happier times in 2008
Image: Julien Behal/PA
TAOISEACH ENDA KENNY does not believe that any of his predecessors will be reluctant to give evidence to the forthcoming banking inquiry when it gets under way next year.
Former taoiseach Brian Cowen will almost certainly be called before the special committee that will investigate the collapse of Ireland's banking system, while his predecessor Bertie Ahern could also face questions having been in office up to May 2008, just months before the infamous bank guarantee.
Kenny does not believe either will be reluctant to face questions from the committee that will likely commence its work in the New Year.
"I don't think there will be any reluctance [from] any of my predecessors in this office to give hearings at the banking inquiry," Kenny said.
He noted that any inquiry cannot interfere with matters before the courts with a number of former executives at Anglo Irish Bank set to go on trial early next year.
"Whatever form the banking inquiry actually takes, it can't interfere with the course of justice where there are cases being taken before the courts," Kenny said.
"So that's a matter that we have to prepare for very carefully in whatever form the banking inquiry takes."
There has been much debate about whether the inquiry will be carried out by the Oireachtas Finance Committee or the Public Accounts Committee, the latter of which has already undertaken preliminary work on an inquiry.
However it will be down to the Oireachtas Committee on Procedures and Privileges to determine who undertakes the probe.
There is some speculation that it will involve a small number of TDs who will possibly be led by the current Finance Committee chair, Ciaran Lynch, a Labour deputy.
Kenny has previously said that an inquiry should be "modular in nature" and that it should focus on three areas: the bank guarantee and the events leading up to it; the role of the banks and their auditors; and the role of State institutions.