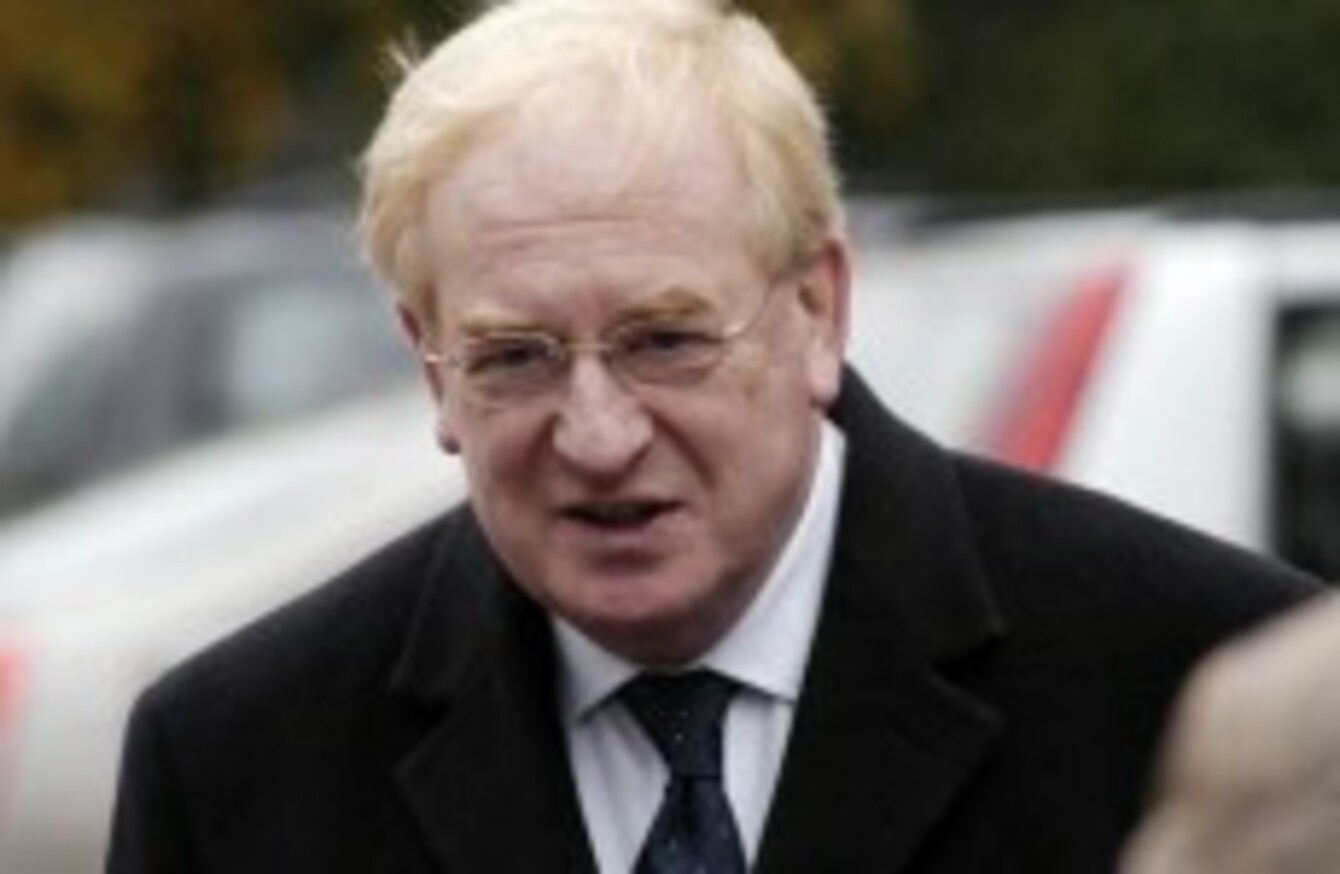 Jim Nugent pictured in 2007
Image: Sasko Lazarov/RollingNews.ie
Jim Nugent pictured in 2007
Image: Sasko Lazarov/RollingNews.ie
JIM NUGENT, WHO famously gave a "dig-out" to former Taoiseach Bertie Ahern, today saw his €million-plus D4 apartment at Haseldene,  Ballsbridge, handed back to a bank.
Nugent, of Maple 6, in a plush gated apartment block development off Anglesea Road, and his wife, Mary Nugent, also known as Mary T. Monaghan, were sued for re-possession by Kbc Bank Ireland Plc.
Barrister Rudi Neuman Shanahan, in a brief three-minute hearing in the Circuit Civil Court, said the bank was seeking possession of the property and a firm of solicitors for the Nugents was neither consenting or objecting to the order being made.
"That allows me to agree on behalf of the bank to a six months stay on the order," counsel for Kbc, of Sandwith Street, Dublin 2, told the court.
Judge Jacqueline Linnane, granting the possession order with the agreed stay on execution, said the loan for €1.3million had been taken out for a 10-year period in February 2005 and "not one euro" had been paid against it since 2012.
When the judge said no sworn affidavit outlining a defence against the bank's application had been entered a representative of O'Callaghan Kelly, solicitors for the Nugents, told the court the defendants were neither consenting to or opposing the application.
Judge Linnane said there was €1.7million currently outstanding on the overall debt, which included a secondary loan of €160,000 that the Nugents had taken out in September 2005.
The Circuit Court judge had considered papers in the case revealing that the Nugents had defaulted in repayments and had failed to maintain constructive engagement with the bank which had mounted a demand for possession in March 2014.
In December 2013 Nugent, the then acting chief executive of the troubled Central Remedial Clinic (CRC) was sued for almost €9million by two banks.
In 2011 Danske Bank, trading as National Irish Bank, sued Nugent for a debt of almost €8.5million in the High Court which, in February 2013, ruled in favour of the bank.  Three months later the Danish lender took out a judgment mortgage on Nugent's home on Anglesea Road.
Nugent was also sued for almost €300,000 by Bank of Scotland (Isreland) which in 2012 executed a judgment mortgage against him, according to the website of the Courts Service.  It is not clear if Mr Nugent's debts were satisfied at any stage.
Mr Nugent was a key member of the "Drumcondra mafia" who were close to former Taoiseach Bertie Ahern and he told the Mahon Tribunal that he had given the former Taoiseach €2,500.
Danske Bank withdrew its banking facilities in late 2013.  Kbc Bank began operating a branch network in 2012 with a further build-out in 2013.  This followed the exit of Halifax Ireland and Danske Bank from the Irish retail market with some branches being located in former locations of those banks.
Comments have been disabled on this article.