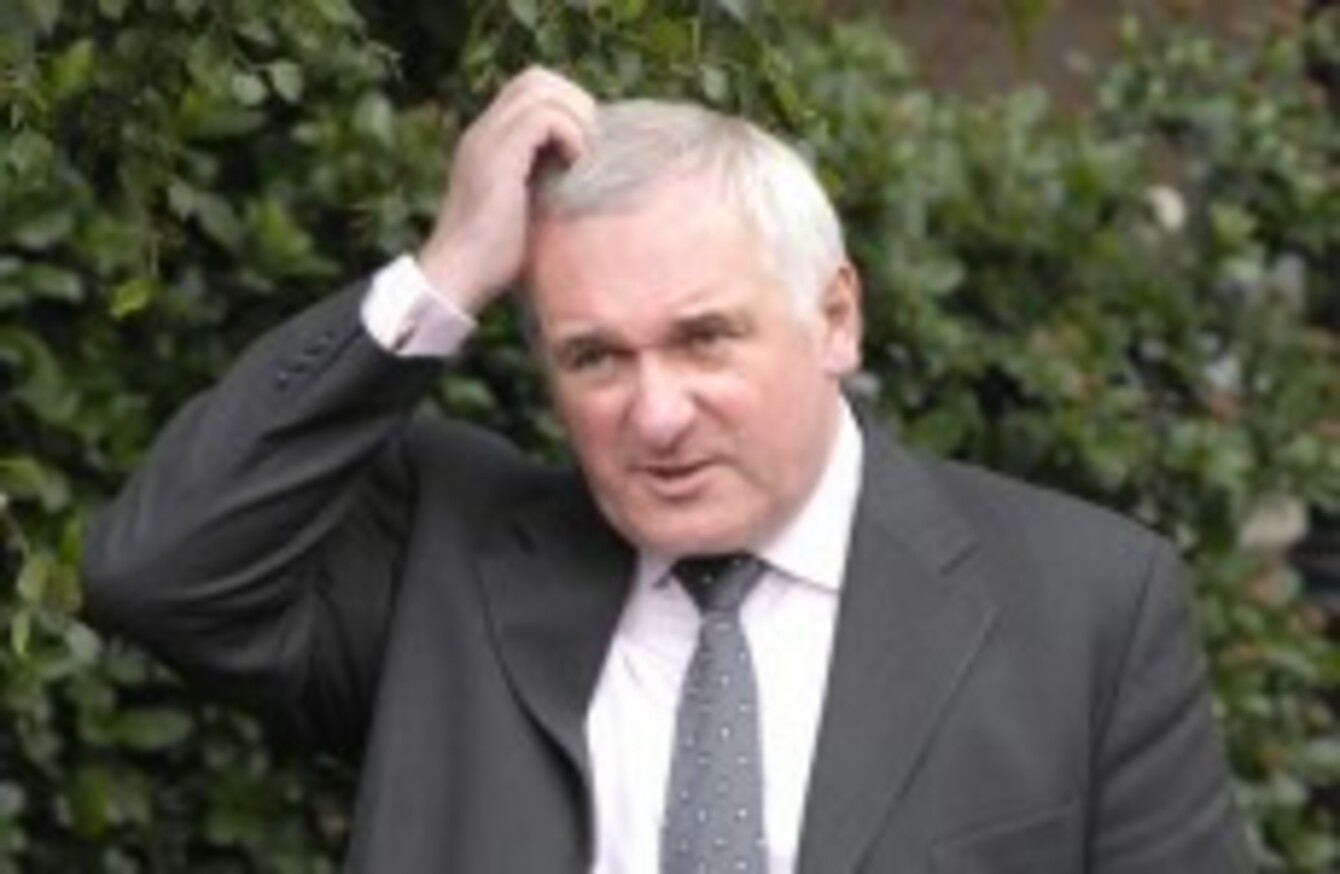 Ahern after giving evidence at the Mahon Tribunal in 2008
Image: Sasko Lazarov/Photocall Ireland
Ahern after giving evidence at the Mahon Tribunal in 2008
Image: Sasko Lazarov/Photocall Ireland
VIDEO FOOTAGE OF the notorious moment when Bertie Ahern's former secretary broke down in tears on the Mahon Tribunal witness stand will never be released, the inquiry has said.
Since 2002, the tribunal has amassed video recordings of every witness who gave evidence, including former Taoiseach Ahern and a number of other senior politicians and developers.
A key moment came in 2008 when his former secretary Gráinne Carruth acknowledged on the balance of probability that she had made sterling lodgements for the then-Finance Minister in 1994. She broke down in tears as she did so.
Controversy over the evidence given by Ahern, which included a number of disclosures about his personal finances in the early 1990s, eventually led to his resignation in 2008.
However, the tribunal has said the video recordings were made for "internal use only" and had been used for checking the accuracy of official transcripts. A statement on the Mahon Tribunal website said:
These electronic recordings have never been shown or released to any third party, and will not be in the future.
It suggested that all witnesses had been aware of the recordings, saying that the camera "was clearly visible at all times".
Other dramatic moments contained in the footage include:
Ahern telling the Tribunal in 2008 that some of the sterling lodgements which were the subject of controversy were winnings from bets on horse racing.
Lobbyist and former civil servant Frank Dunlop claiming that he had made substantial payments to a number of politicians in order to win their support on planning issues. Dunlop was convicted of corruption in 2009.
Former Fine Gael politician Liam T Cosgrave telling the tribunal that he could not recall whether he took donations from Monarch Properties around the time that the company was applying for a rezoning of land in south Dublin.
The Mahon Tribunal was set up in 1997 to investigate alleged planning irregularities in the Dublin area, and its remit was later broadened to include all allegations of corrupt payments to politicians.
Transcripts of almost 600 days of the proceedings between 2002 and 2008 are available on the Mahon Tribunal website.
It was reported last month that the cost of the tribunal could be as much as €247million in total.