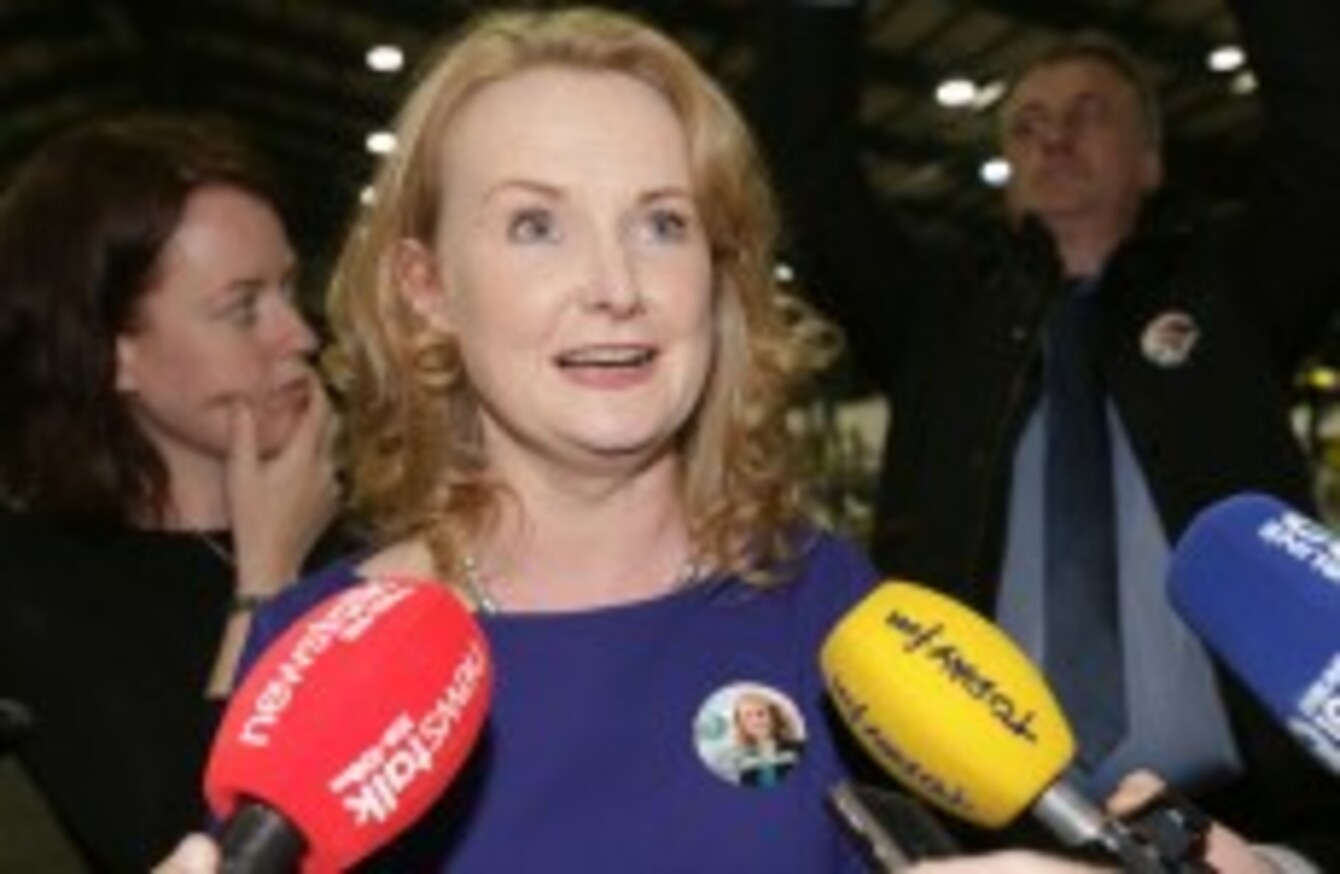 Mary Fitzpatrick
Image: RollingNews.ie
Mary Fitzpatrick
Image: RollingNews.ie
THERE WERE CHAOTIC scenes at the Fianna Fáil selection convention in Dublin Central tonight as former councillor Mary Fitzpatrick was confirmed as the party's general election hopeful.
This followed the only other candidate in the race withdrawing in dramatic circumstances at the Skylon Hotel in Drumcondra, where there was a low turnout of members in the former constituency of Bertie Ahern.
Fitzpatrick, the party's former European election candidate, was confirmed as the candidate after party activist Denise McMorrow withdrew her name.
Fianna Fáil issued a controversial gender directive last month leaving members in Bertie Ahern's former constituency to choose between Fitzpatrick and McMorrow.
Sources described the scenes at the convention as "chaotic" as McMorrow asked to speak at the start of the meeting, in contravention of the rules.
She was eventually allowed to speak and in a three-page speech hit out at gender quotas before announcing her withdrawal.
"McMorrow said that as a professional woman she felt gender quotas had actually diminished her," according to one source at the meeting.
The meeting's chairman, senator Thomas Byrne, was forced to call order several times as McMorrow was shouted down by some of those present.
Fitzpatrick then spoke but as she addressed members and called on them to unite ahead of the election, a number of people affiliated to Bertie Ahern's old St Luke's organisation left the room.
Sources said the meeting was poorly attended. However, others disputed this saying that over 100 members were present and the meeting was standing room only. 
There was no vote to confirm Fitzpatrick as the candidate.
In a statement tonight, she thanked party members for her "unanimous selection", and vowed to "restore honesty and decency to politics."
As reported by TheJournal.ie last month, local Fianna Fáil sources believed McMorrow, a long-time member of the party, would have the backing of Ahern's supporters with some viewing it as an effort to hamper Fitzpatrick's efforts to get on the Fianna Fáil ticket.
Dublin Central is the constituency where Fitzpatrick, who ran in the European elections in Dublin last year, famously claimed she had been "shafted" by the former taoiseach.
In the 2007 election a late leaflet drop saw Cyprian Brady elected off a huge transfer from Ahern despite getting fewer first preferences than Fitzpatrick.