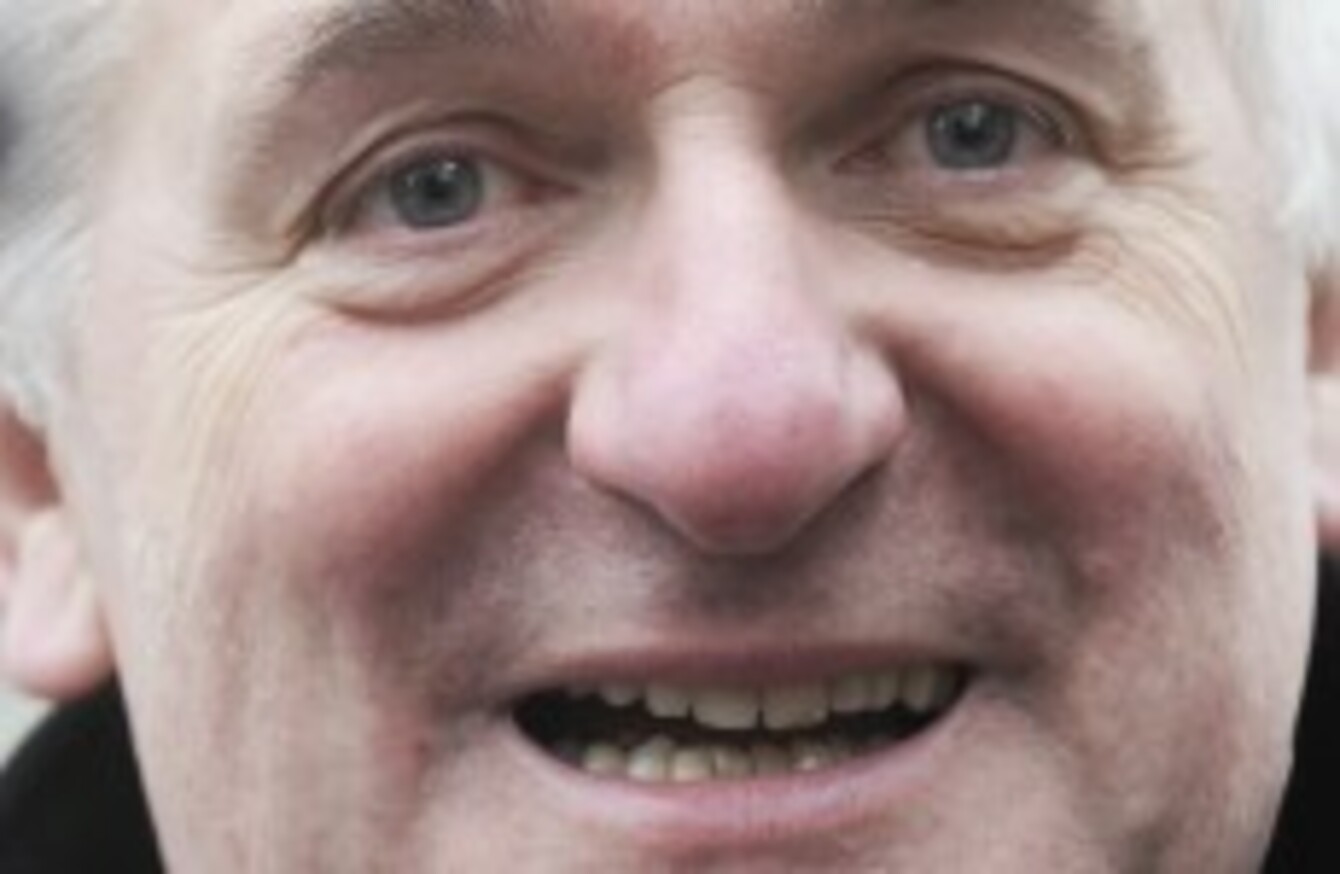 Bertie Ahern (File photo)
Image: Laura Hutton/Photocall Ireland
Bertie Ahern (File photo)
Image: Laura Hutton/Photocall Ireland
FORMER TAOISEACH BERTIE Ahern has said that the media and "other political people" would prefer if if he was constantly "under threat" but said that he has always got on well with the Irish people.
In an interview with the Irish Sun on Sunday, Ahern accused some people of making him out to be "the bad guy" and defended his record in the face of heavy criticism following the publication of the Mahon Tribunal report into planning corruption.
The Tribunal found that Ahern lied about payments into bank accounts connected to him totalling IR£165,000 during the 1990s. The former Fianna Fáil leader, who subsequently resigned from the party, has rejected the Tribunal findings.
Of the Tribunal findings, he told the paper: "The tribunal say I was innocent but guilty. They are a different kettle of fish. They say I am clear but then say these are the reasons why I am not clear."
He spoke to the paper's crime correspondent Paul Williams from an allotment in north Dublin and is pictured in the paper shovelling soil and wearing a DCU woolly hat.
Ahern says that he has been "harassed on the odd occasion" but believed that his relationship with Irish people was good:
The media and some other political people would prefer that I was constantly under threat but I have always got on well with the Irish people.
Ahern said that he had tried to give public interviews on a number of occasions but claimed they were "heavily edited".
"It suits certain people to make me out to be the bad guy and blame me for everything that has happened," he added.