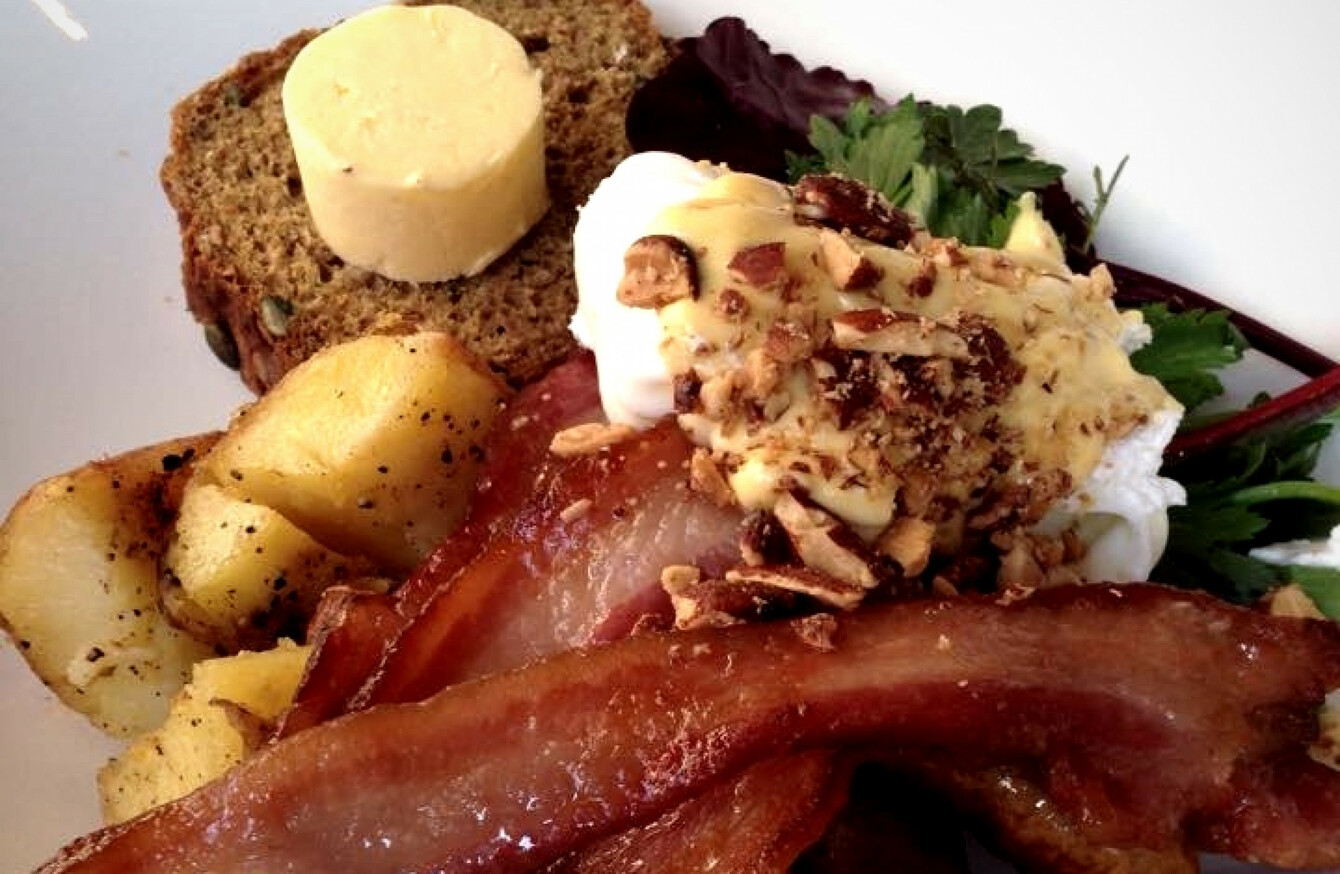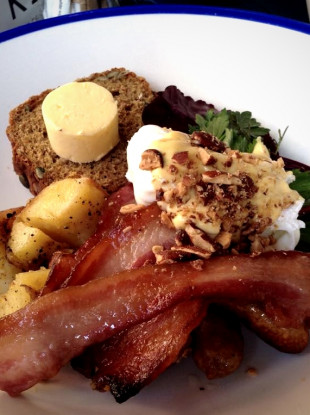 EVERY SATURDAY AND Sunday morning, people around the country peel themselves out of bed and descend on cafés and restaurants in search of brunch.
But where do those responsible for feeding us every weekend go when they are in need of a brunch fix? We asked some of Ireland's top chefs and café owners for their recommendations. 
Dervla James
Dervla James is a chef and owner of Pudding Row in Easkey, Co Sligo. 
I could write a song about the things I adore about The Pepper Pot and all the delicious reasons why. This place is oozing with nostalgia for me – homely flavours, stunning surroundings and beautiful people. It's hard to put them into words, really. It's my ultimate go-to, the place I set out for, straight off the train and miss most about living in Dublin. 
It's the things I haven't tried yet that get me going on an early morning mooch over on Instagram, like homemade sourdough croissants with creamy, cheesy béchamel, spinach and mushrooms. 
Domini Kemp
Domini Kemp is a chef and food writer. She runs Hatch & Sons, Alchemy Juice Co, Feast Catering, Joe's and ITSA. 
I love going to Bibi's whenever I get a chance. The warm breakfast salads are hearty and delicious, provenance is top notch and the interiors so welcoming. Fia is another good spot, superb coffee. Clanbrassil House also do a mean brunch.  
 Liga Jarovoja 
Liga Jaravoja is a chef in Merrow, the restaurant in Pálás cinema. 
I would always eat in Pepper Pot in Dublin. Their bread is just superb and you can taste the love and care in every dish. 
Kevin Powell
Kevin Powell is a chef and owner of Meet Me in the Morning, Reference Coffee, and Loose Canon. 
It's been far too long since I've had the joy of the famous Kai brunch on a Sunday. Before my Meet Me in the Morning days, I used to try travel down on the first Sunday bus to Galway to get in line to have the pleasure of eating the Kai Fry, a plate of local supplies balanced wonderfully with seasonal veg. Well worth a trip to Galway – but be warned it's only from 12pm-3pm!
Legi Mountbatten
Legi Mountbatten is head chef and co-owner of The Lighthouse Café in Galway.
Huevos rancheros in The Kitchen (with sneaky chorizo, for the non veggies). Love everything about The Kitchen. Michelle is like an aunty to everyone and one of the most genuine people you'll ever meet, which comes through in her staff and her food. Get there before 12pm, though.
Niall Sabongi
Niall Sabongi is a chef and owner of Klaw, The Seafood Café and Sustainable Seafood Ireland.
It's gotta be Firehouse Bakery in Delgany. It's warm and inviting with brilliant breads pastries and pizza. Ali's Kitchen in Cork when I'm down that way. Brunch of champs. Ali, the owner, is always there cooking up a storm and serving up great portions of deliciousness.
In Cabra, there's a bakery that doesn't really do brunch but if you're looking for a real fry and cuppa, these guys have been knocking it out of the park for generations – Clarke's Bakery. 
Sarah Croffey
Sarah Croffey is head chef of The Kasbah Wine Bar at Tigh Neachtain. 
Little Fox in Ennistymon. My favourite dish is the tacos made with corn tortillas, Gubbeen chorizo, pinto beans, foxy pickle and chipotle yogurt.
Jamie Griffin
Jamie Griffin is owner of Storyboard in Dublin 8.
One of my favorite places for brunch in the country is Good Day Deli in Cork. It's hidden away in the gardens of an old convent in Nano Nagle Place in the heart of the city. They put a massive emphasis on a sustainable food menu. 
I'm an absolute sucker for pancakes so their poached pear pancakes with coconut mascarpone and honey drizzle is an absolute winner for me at the moment.
Jess Murphy
Jess Murphy is a chef and co-owner of Kai in Galway. 
My best brunch this year was in Eastern Seaboard. The buttermilk biscuits and proper bacon were outstanding.