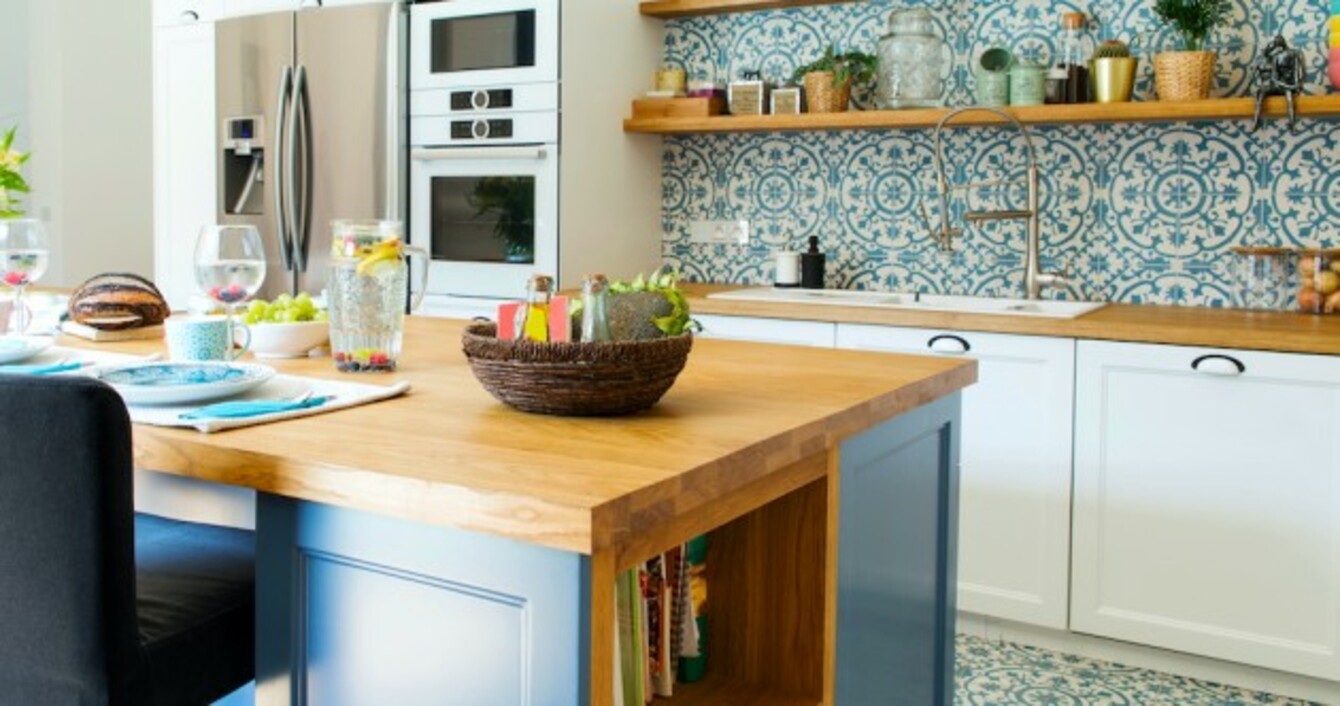 Image: Shutterstock/Followtheflow
Image: Shutterstock/Followtheflow
IKEA launched its first store in the Republic of Ireland back in 2009. Back then, many Irish shoppers viewed it as a flatpack-only warehouse store.
But clever marketing and a massive upswing in the range of products available means the brand has since become a home interiors staple. When IKEA's Dublin store reopened last week post-lockdown, the massive queues were proof of Ireland's love for the Swedish retail giant.
Looking around my house, I have a whole host of IKEA products that have lasted us down the years. Our daily dishes are these FÄRGRIK mint green ones, and I don't think I'll ever grow tired of them. I even bought a backup set because I knew I'd be crushed if the range was discontinued.
In terms of heftier items, the HEMNES range has a big place in our home; this shoe cabinet is the hardest working piece of furniture in the whole house. It easily fits 20 pairs of toddler shoes in addition to at least eight pairs of adult shoes, not to mention the handy drawer for sunglasses, sun cream, keys and other miscellaneous bits and bobs.
I knew I couldn't be the only one with a list of favourite IKEA purchases: the kitchenware that has stood the test of time, or the furniture that has held up to all levels of wear.
Below, seven homeowners around Irelanf share the IKEA items that have served them best, from a €3.50 set of teatowels to a kitchen island…
1. ELLY kitchen towels, €3.50 for a pack of 4
"We have a lot of Ikea kitchen products. We brought a full IKEA kitchen kit with us when we moved and I use a couple of those saucepans all the time. What I use the most, though, are these tea towels. They're inexpensive, don't shed, and are really durable. I have around 18 of them and could use more."
- Bill Gunter
2. MOPSIG utensils, €5 for a 16-piece set
"Our kids have outgrown plastic kids' cutlery, but our regular adult set is a bit heavy for them to manage. The MOPSIG set has held up remarkably well for something that only cost us €5! The utensils are light enough that the kids can manoeuvre them easily, but have enough heft that we don't mind using them either."
- Kate Tilden
3. BEKVAM step stool, €25
"We got the BEKVAM step as a treat from a friend and it's definitely worth its weight. It's an extra seat if you're stuck and it's given my daughter the height to be involved with everything! It's even gotten me to the top shelf without having to use a chair."
- Thomasina Reed-Hynes 
4. RASKOG trolley, €39
"For our small apartment, I can't sing my praises enough for this trolley. We're currently using it for the kids' craft supplies, so they have access to a range of markers and colours whenever they like. It's perfect because I can tuck it away into a corner when I don't feel like supervising my younger daughter, but my older daughter can reach for it whenever she's feeling creative."
- Angela Hanson
#Open journalism No news is bad news Support The Journal

Your contributions will help us continue to deliver the stories that are important to you

Support us now
5. STRANDMON wing chair, €215
"My favourite IKEA purchase is this wing chair which sits in the kitchen. I wanted to create a space where I could sit comfortably enough to meditate/pray, read, look out at my garden, eat my breakfast, have a coffee, and listen to music. It was a big ask for a chair! I had been looking for just the right one for a long time and since it was going in the kitchen, I wanted it to look aesthetically pleasing. This chair just 'sang to me' and honestly makes me smile."
- Claire Breen
6. HEMNES large dresser, €229
"The HEMNES large dresser is our favourite purchase. I have had it since I was in college in 2010 and it has nothing wrong with it, even after five house moves! We bought a second-hand version for one of the other bedrooms, and it's solid too!
- Taylor Gajan
7. RIMFORSA kitchen island, €395 
"The single greatest Ikea object in our house is our kitchen island. If we move to a different house I'm taking it for a garage or workshop. It's very industrial kitchen chic, plus it holds everything, it's a great height, and it's super durable. And I love that my kids can do alphabet magnets on the far side, away from the stove, during dinner prep."
- Megan Boyne