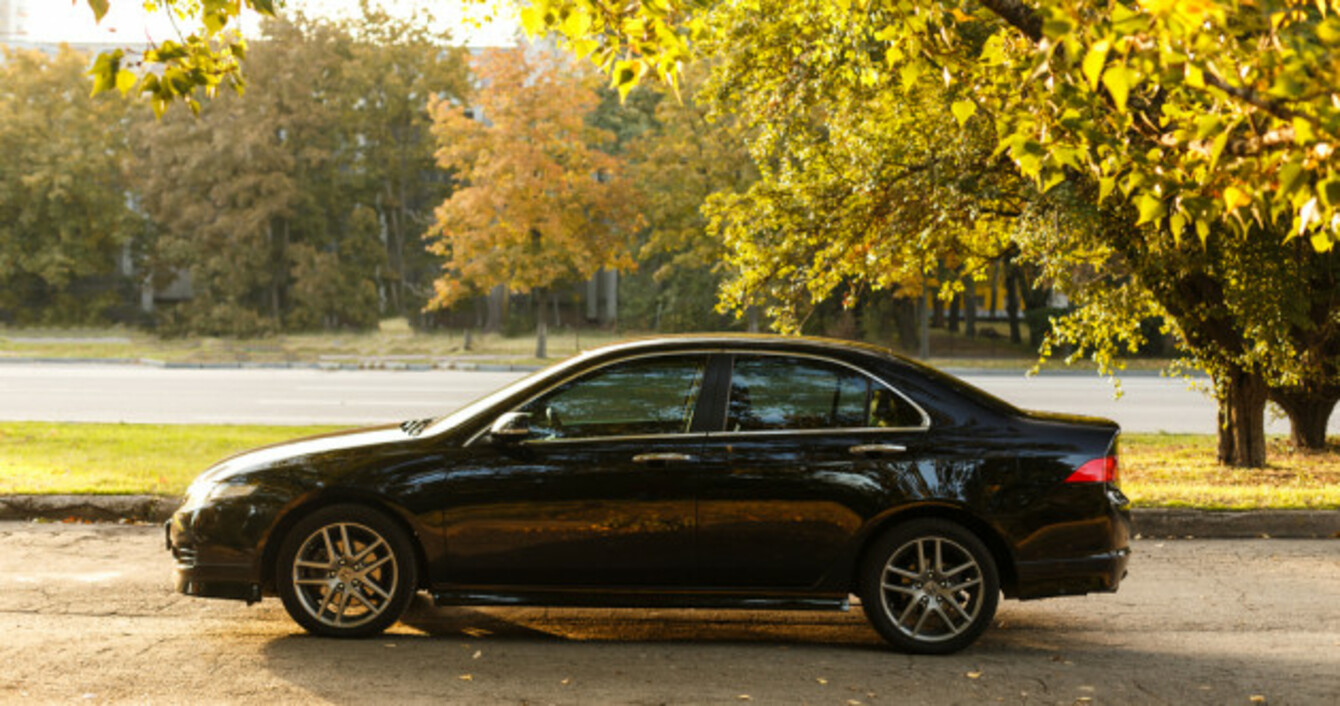 Image: Shutterstock/Sveten
Image: Shutterstock/Sveten
WHEN IT COMES to choosing a family car, there are a lot of factors to consider.
First and foremost is budget, which in this case we're capping at €15,000. So that should leave plenty of choices.
Then – arguably more importantly – comes style and shape. You'll need to consider what will be required of it. School runs? Family holidays? Storage space and the number of seats is also a factor. Even if you're not planning on adding to the brood, there'll always be occasions when friends need a lift.
Reliability is also a big factor to consider, and to that end, we're going to look at Japanese brands. So here's our look at some of the best Japanese family cars on the used market.
1. Mazda 5 (2010-2015)
These family-friendly seven-seaters never sold in huge numbers so you won't find a massive selection on the used market. However, it is a car worth seeking out.
It sticks to the usual MPV formula of having a tall roofline and features three seats in the middle row and two in the third row. The sliding rear door feature is a boon to parents of smaller children, especially when using car parks.
Most cars sold had the 1.6-litre diesel, which was reasonably economical given the car's size and costs €280 per year to tax. In various owner surveys the Mazda 5 scores well for reliability, which is another plus point in what is an already stylish and practical MPV.
2. Honda Accord (2008-2015)
The Accord is often overlooked by people when shopping around for a family-sized saloon. Its understated looks have been kind to the Honda, which hasn't aged much at all. It was also sold as an estate car, though in smaller numbers.
Almost all Accords on the used market feature Honda's 2.2-litre diesel engine. This unit came in the choice of 150- or 180hp versions and is generally trouble-free and reasonable to tax. If you take a test drive, do look out for any clutch slip as typically these need replacement every 160,000 kilometres, but can wear out much sooner.
Don't be put off by higher mileage examples and Honda's engineering even on diesel engines is pretty solid. However, do look out for any emissions lights on the dash, as like many diesels, these are prone to getting clogged Diesel Particulate Filters (DPFs) when frequently driven on short journeys.
3. Toyota RAV-4 (2006-2013)
If you're looking for a mid-size crossover that is affordable to buy, economical to run and has been voted as one of the most reliable SUVs to own, then look no further than the Toyota RAV4.
#Open journalism No news is bad news Support The Journal

Your contributions will help us continue to deliver the stories that are important to you

Support us now
Its name stands for "Recreational Activity Vehicle: 4-wheel drive", although with this third-generation you could buy front-wheel drive versions. Being the size that it is the engine choices are limited to the 2.2-litre diesel and 2.0-litre petrol, but the latter is rarer, especially after the tax change in mid-2008.
Most of the interior's materials are hard-wearing, and there's reasonable amounts of passenger space. The boot, at 410 litres, isn't huge but can be increased to 1,469 litres by tumbling the rear seats forward.
4. Nissan Qashqai (2007-2014)
No list covering Japanese family cars could be complete without naming the ubiquitous Nissan Qashqai. What you might not know is that all Qashqai models sold here aren't quite Japanese as they're assembled in Sunderland, England.
Frequently credited as being the car that started the Crossover SUV boom, it has sold in vast numbers and for obvious reasons. It drives and handles just like a regular car and is quite comfortable.
Engine choice is mostly based on the 1.5-litre diesel, but you can also find 1.6- and 2.0-litre petrol versions. Given the amount sold here, and also imported, there is loads of choice, so shop around and find the one that's best for you. While there is a newer version now on sale, residual values remain strong with the older models.