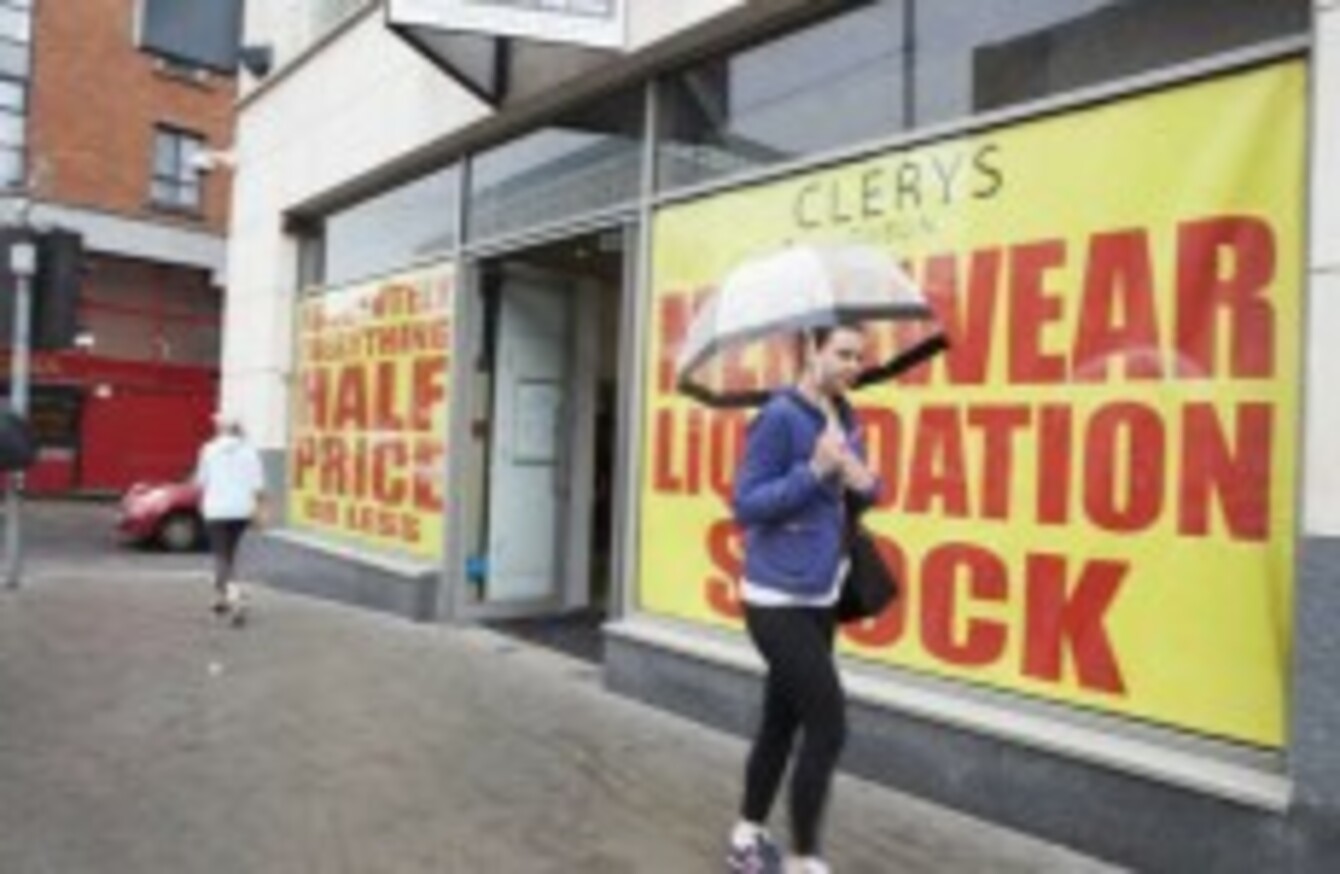 Image: Leah Farrell/RollingNews.ie
Image: Leah Farrell/RollingNews.ie
Updated at 11pm
CLOTHING STORE BEST Menswear has gone into examinership.
The retailer has faced financial difficulty since the closure of Clerys department store last month, where it had been a concession holder.
Earlier this month it opened a pop-up store on Parnell Street in Dublin as a means of clearing its remaining stock.
Declan McDonald of Price Waterhouse Coopers has been appointed to the act as interim examiner to the business. He'll be assisting with the restructuring of the company to ensure its financial viability into the future.
In a statement this evening, managing director of Best Menswear, David Jones, said:
While trading is slowly improving, the biggest challenge remains unsustainably high rents and upward only rent reviews, which are a significant burden on our business.
"These are a legacy of Celtic Tiger Ireland and do not reflect the economic reality we are all operating in today.
"A key part of the success of this process will be our ability to renegotiate rents and lease terms with our landlords."
Best Menswear has 13 branches around the country.