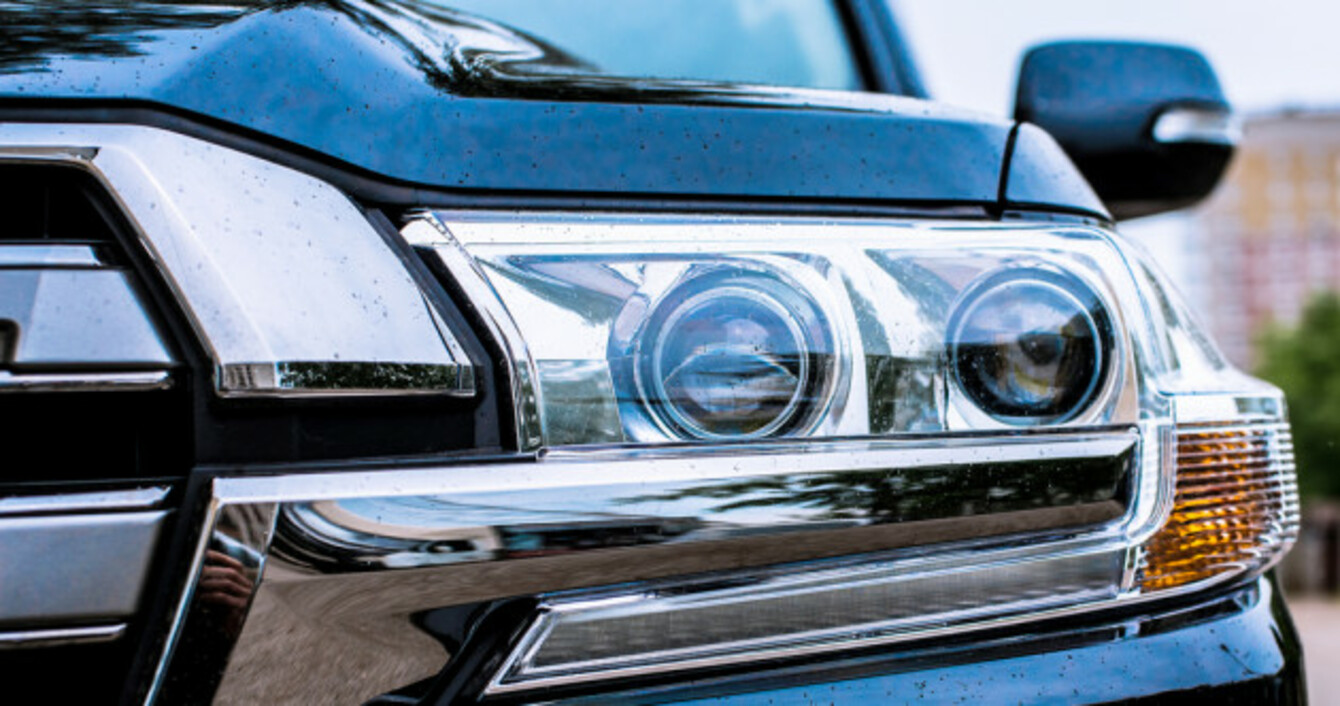 Image: Shutterstock/Denis Makulov
Image: Shutterstock/Denis Makulov
IT MAY SOUND far-fetched, but there are some people who actually go off-road in their SUVs.
As crazy as that might seem, there are many SUVs out there that have off-road capabilities beyond mounting the footpath or parking on that bit of grass in the car park that isn't actually a space.
So, if you do need to tackle muddy inclines, cross the stream occasionally or just want to have some fun in green lanes here are a few models you might consider.
One additional point we'd make is that if you are going to be driving in more challenging conditions, having the correct tyres will make a huge amount of difference. Even front-wheel drive cars, as many modern SUVs are these days, fitted with proper mud and snow tyres will demonstrate excellent ability off-road providing you drive according to the conditions.
1. Land Rover Defender
Long before Defenders became the cool choice of urban hipsters, this Land Rover was a ubiquitous sight on farms and in the countryside around most of Europe.
The design changed little over the years, and this utility vehicle has pulled many an 'off-roader' out of the mud over the years.
For the uninitiated, Defenders are pretty unrefined machines, lacking in ergonomics and comfort; this is one vehicle you won't want to take on a two-hour motorway drive. But with some skinny mud tyres fitted and a bit of know-how, the Defender is capable of covering almost any type of terrain.
2. Suzuki Jimny
You may well laugh, but the Suzuki Jimny is a fantastic little car. Its compact size still leaves decent ground clearance, and an all-wheel drive transmission gives it mountain goat-like agility when you get off the beaten track.
At times you will need to work the 1.3-litre petrol engine a bit harder, but the Suzuki isn't a hugely heavy car. The Jimny is popular among keener off-roaders, so it isn't uncommon to see examples that are equipped with raised suspension, snorkels for deeper water crossings and various other accessories. For all its cuteness, this is one car to have when the zombie apocalypse comes.
3. Toyota Land Cruiser
It may come as a surprise to some, but you can spend more than a hundred thousand euro on a new Landcruiser depending on specification. Thankfully there is little shortage of more sensibly-priced examples on the used market, but many of these are commercial versions used by builders and farmers.
The Toyota's robust design and capable all-wheel drive make it ideal for taking on more challenging terrains. Travel around the world, and you will undoubtedly see this model being used as it was originally designed.
4. Mitsubishi Pajero
#Open journalism No news is bad news Support The Journal

Your contributions will help us continue to deliver the stories that are important to you

Support us now
Another well-known Japanese SUV is the Mitsubishi Pajero. The model first appeared in 1982 and is considered by many as the first modern-day SUV. It also went on to make Mitsubishi one of the most successful manufacturers in the famous Paris-Dakar rally.
Closer to home the Pajero was available in short and long-wheelbase versions. It may not look or feel as modern as some others on the inside, but mechanically it offers all you'll need for off-road life. Some used models have had hard lives, so do be thorough if you're viewing one.
5. Subaru Forester
Think Subaru and you might think blue Imprezas and boy racers, but when it comes to all-wheel drive transmissions, Subaru knows more than a thing or two. The Forester is the company's largest SUV model sold here, and while it might not have massive amounts of ground clearance it is quite capable off-road, especially in mud and snow. This symmetrical all-wheel drive system is complimented by the boxer engine, which helps to lower the car's centre of gravity.