GOING OUT HOUSE hunting this weekend? Here are a few properties to get you started.
From a duplex in the Dublin mountains to a townhouse in Kilmainham, this is the best of what's on offer in Dublin over the next two days.
Here are five of the best properties on view under €350,000 this weekend…
Property 1 -  Dalriada, Knocklyon, Dublin 16
Asking price: €330,000
Why you should see it… It's a brand-new three-bedroom duplex with a A3 BER rating and located at the foot of the Dublin mountains with excellent transport options, including the M50 and lots of bus routes.
Property 2 - 6 Camac View, Kilmainham Lane, Kilmainham, Dublin 8
Asking price: €295,000
Why you should see it…It's a two-bed townhouse presented in turn-key condition with a south-facing living room and dining room with a kitchen to the rear, as well as a private terrace.
Property 3 - Redwood Park, Hollystown, Dublin 15
Asking price: €260,000
Why you should see it… It's a large three-bedroom terraced house with an attic conversion and located in a quiet cul-de-sac with lots of amenities nearby such as Hollystown Golf Course and Tyrellstown Town Centre.
Property 4 - 1 Ashe Lane, Knocksedan Demesne, Swords, Co Dublin
Source: Daft
Asking price: €350,000
Why you should see it… It's a three-bed semi-detached house in the first release of a new development in Swords, close to Dublin Airport and with a golf course nearby. The grounds of the development have been landscaped with mature oaks. All houses in the development have a BER rating of A2.
Property 5 - 22 Brookfield, Anglesea Road, Ballsbridge, Dublin 4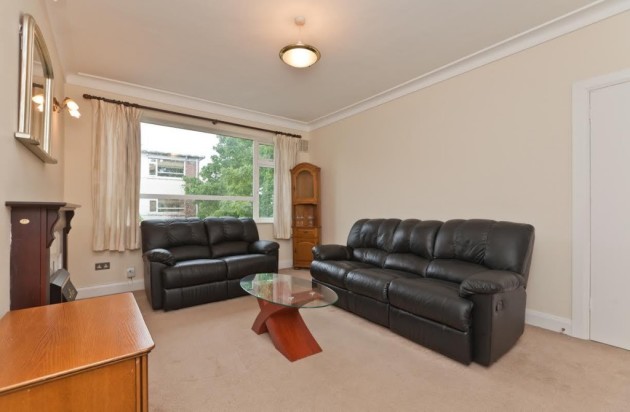 Source: Daft
Asking price: €350,000
Why you should see it… Close to Ballsbridge, Donnybrook and the city centre, this two-bedroom apartment is new to the market and ready to occupy. It's in a secure gated development with views to an internal courtyard as well as Anglesea Road.
Property 1 - Dalriada, Knocklyon, Dublin 16

Property 1 - Dalriada, Knocklyon, Dublin 16

Property 1 - Dalriada, Knocklyon, Dublin 16

Property 1 - Dalriada, Knocklyon, Dublin 16

Property 1 - Dalriada, Knocklyon, Dublin 16

Property 2 - 6 Camac View, Kilmainham Lane, Kilmainham, Dublin 8

Property 2 - 6 Camac View, Kilmainham Lane, Kilmainham, Dublin 8

Property 2 - 6 Camac View, Kilmainham Lane, Kilmainham, Dublin 8

Property 2 - 6 Camac View, Kilmainham Lane, Kilmainham, Dublin 8

Property 2 - 6 Camac View, Kilmainham Lane, Kilmainham, Dublin 8

Property 3 - Redwood Park, Hollystown, Dublin 15=

Property 3 - Redwood Park, Hollystown, Dublin 15=

Property 3 - Redwood Park, Hollystown, Dublin 15

Property 3 - Redwood Park, Hollystown, Dublin 15

Property 3 - Redwood Park, Hollystown, Dublin 15

Property 4 - 1 Ashe Lane, Knocksedan Demesne, Swords, Co Dublin

Property 4 - 1 Ashe Lane, Knocksedan Demesne, Swords, Co Dublin

Property 4 - 1 Ashe Lane, Knocksedan Demesne, Swords, Co Dublin

Property 4 - 1 Ashe Lane, Knocksedan Demesne, Swords, Co Dublin

Property 4 - 1 Ashe Lane, Knocksedan Demesne, Swords, Co Dublin

Property 5 - 22 Brookfield, Anglesea Road, Ballsbridge, Dublin 4

Property 5 - 22 Brookfield, Anglesea Road, Ballsbridge, Dublin 4

Property 5 - 22 Brookfield, Anglesea Road, Ballsbridge, Dublin 4

Property 5 - 22 Brookfield, Anglesea Road, Ballsbridge, Dublin 4

Property 5 - 22 Brookfield, Anglesea Road, Ballsbridge, Dublin 4