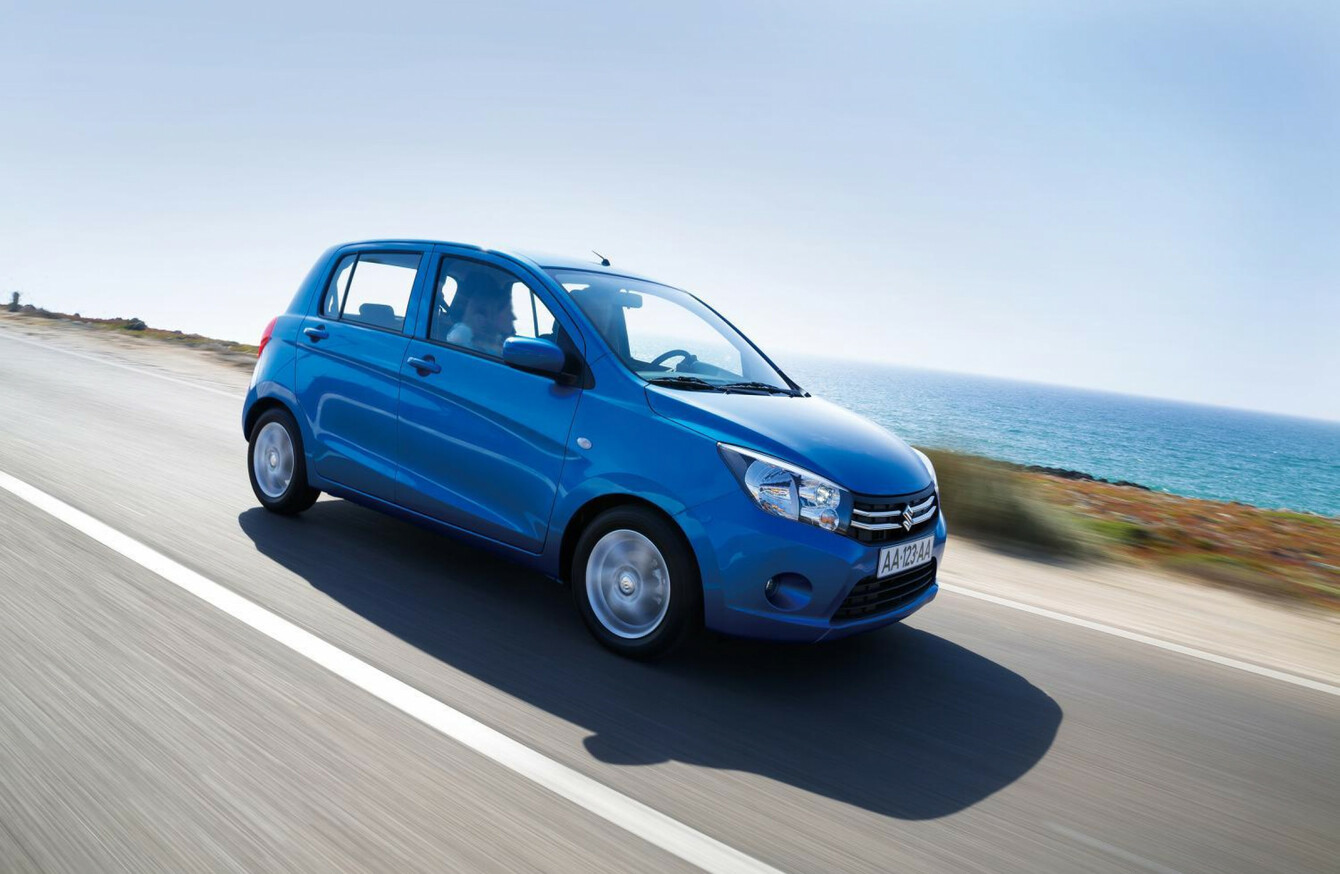 Image: Newspress
Image: Newspress
THIS WEEK I got a question from a reader asking about the smallest cars on the market that would be suitable for just one person. Not everybody has kids or ferries around a lot of passengers or cargo.
It seems that a lot of cars the reader once considered to be small are now in fact quite big. This is true. Cars are growing with each new iteration as manufacturers strive to meet safety regulations and offer more space to customers. Just look at how much the Volkswagen Polo has grown.
So, this week I am looking at the best compact/small/city cars on the market for those who just want something dinky for nipping around town.
Citroen C1 – from €13,595
Fun and funky, the Citroen C1 is a five-door hatch that is perfect for city dwellers. It is born of the same DNA as the Toyota Aygo (further down on the list) but has a lower price tag. This is a decent to drive car but the rear seats are a little cramped.
Fiat 500 – from €13,895
It's cute, retro looks are a big selling point for the Fiat 500. However, it is only available as a two door and when compared to rivals, it is expensive, especially if you want a mid-spec model.
Hyundai i10 – from €12,995
The Hyundai i10 is more practical and cheaper than the Fiat 500 but it doesn't exactly get the pulses racing in the design stakes. However, it does come with four doors which may appeal to more people.
Peugeot 108 – from €13,440
The Peugeot 108, Citroen C1 and Toyota Aygo are effectively the same car with the same mechanical bits but different interior and exterior styling. They all handle and drive pretty much the same so it is more down to stylistic preference and budget when deciding between the three.
Renault Twingo - from €13,990
The Renault Twingo is a fun, funky city car with plenty of personality. This five-door hatchback looks compact but it does offer decent amounts of space inside. The suspension set-up offers a comfortable ride around the bumpy city roads.
Suzuki Celerio – from €9,995
The five-door Celerio is a practical and spacious city car with a boot that can hold between 254 and 726 litres. It also has a very competitive starting price, but this is for the base model and most people will probably want to splash out on at least the mid-spec model which starts from €11,595.
Toyota Aygo – from €14,355
The Toyota Aygo is dramatic to look at, good to drive and also remarkably spacious for the exterior dimensions. However, those good looks and spacious cabin come at a price and this is one of the more expensive cars on the list.
Volkswagen up! – from €11,995
The Volkswagen up! can be had with three or five doors (€12,495). It is a good to drive city car with a more premium feel than the other cars on this list. It also has a bit more heft to it than some of the others on the list. However, you could also opt from the SEAT Mii (from €10,900) or the Skoda Citigo (from €10,995) which use the same oily bits as the up! but just have different exterior and interior styling.
Want to make sure you don't miss out on anything going on in the world of motors? Like us on Facebook and and follow us on Twitter for the latest updates.