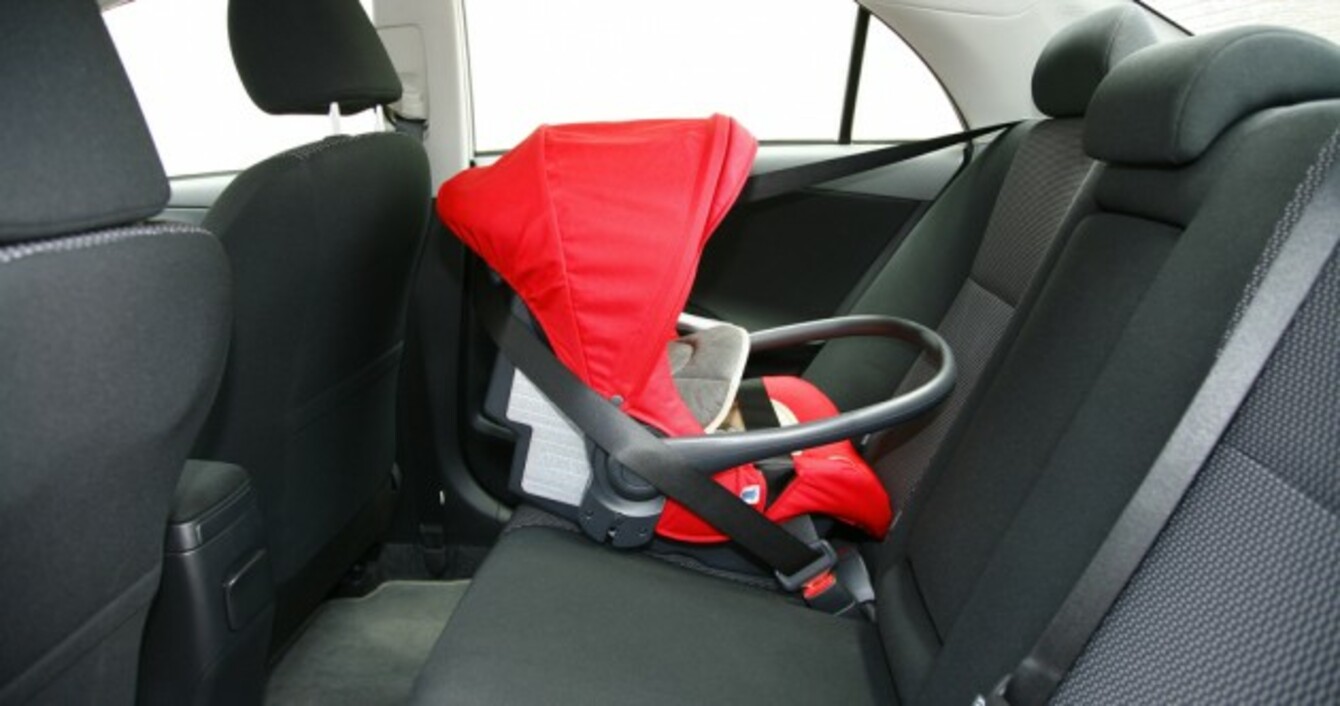 Image: Shutterstock/otomobil
Image: Shutterstock/otomobil
THE ARRIVAL OF a first child can change quite a lot in a household. Aside from your sleep pattern, one other part of your life that will likely need to adapt is the car.
The requirement for more luggage space and the all-important aspect of safety when transporting your little bundle of joy will probably take priority.
Here's a run-down of five family-friendly cars for under €15,000.
1. Renault Scenic
When it comes to transporting families the Renault Scenic has a good track record – after all, this car effectively created the MPV segment when it made its debut back in 1996.
The Scenic has seating for five and a generous 522-litre boot. A taller roof and wide rear door apertures do make getting the little ones into their seats that bit easier too. Most popular models sold were the 1.5-litre DCi diesel, however, if you can find a petrol version don't be put off by it. Renault has had a less than desirable reputation when it comes to reliability, but the Scenic has scored well with owners for low running costs and practicality.
2. Opel Meriva
The Opel Meriva probably isn't the first motor that springs to mind when you think of a family car, but it has some merit. Among its best features are the rear-hinged back doors, which open carriage-style to give you better access when buckling up the kids in the back. There's also a kink in the door line to give the little ones a better view of the world passing by, which in turn reduces the risk of travel sickness.
Everywhere you look there are storage bins including a useful sliding centre console between the seats. But even with interior space maximised the Opel still drives like a regular mid-size car.
The range of engines available aren't particularly performance-based – but this is a car that majors more on practicality than outright speed.
3. Nissan Qashqai
We can't talk about potential family cars without including the ubiquitous Nissan Qashqai. It kick-started the crossover revolution and has become a household name (even if some still struggle to spell it correctly).
What makes the Qashqai stand out is its higher driving position, although interior space isn't class-leading. It also scored well for adult and child occupant protection in the EuroNCAP crash tests.
There is lots of choice on the used market, so it's worth looking around to find the right one. Most common are the dCi diesel engines, and when properly maintained can provide good fuel economy and low running costs. There is also a Qashqai +2 model, which offers an additional two rear seats, but this does impact on luggage capacity.
4. Skoda Octavia
The Skoda Octavia is a car that offers plenty of boot and passenger space, yet is small enough to fit into a parking space easily. It shares much of its mechanical underpinnings with the Volkswagen Golf, so it drives nicely as well as having a more affordable price.
One of the things that makes the Octavia so attractive though is that interior space, especially when it comes to swapping child seats in and out of the rear. A low load height helps the wide boot opening, and it's deep, so getting bulkier items in is easier.
5. Kia Sportage
With its high driving position and trendy looks, the Kia Sportage has consistently been a popular choice for families in Ireland. Its compact dimensions combine with a frugal 1.7-litre diesel engine to add to the Sportage's appeal. On the practical front, the taller cabin is a boon to parents who don't have to bend down as much to get the kids belted in.
Most models sold here are front-wheel drive, so don't expect too much off-road capability. One thing to be mindful of is that although Kia's famous seven-year warranty does exist it is also limited to 150,000km – so buying a higher-mileage 2014 car, for example, might not mean you're getting the full remaining four years of warranty.