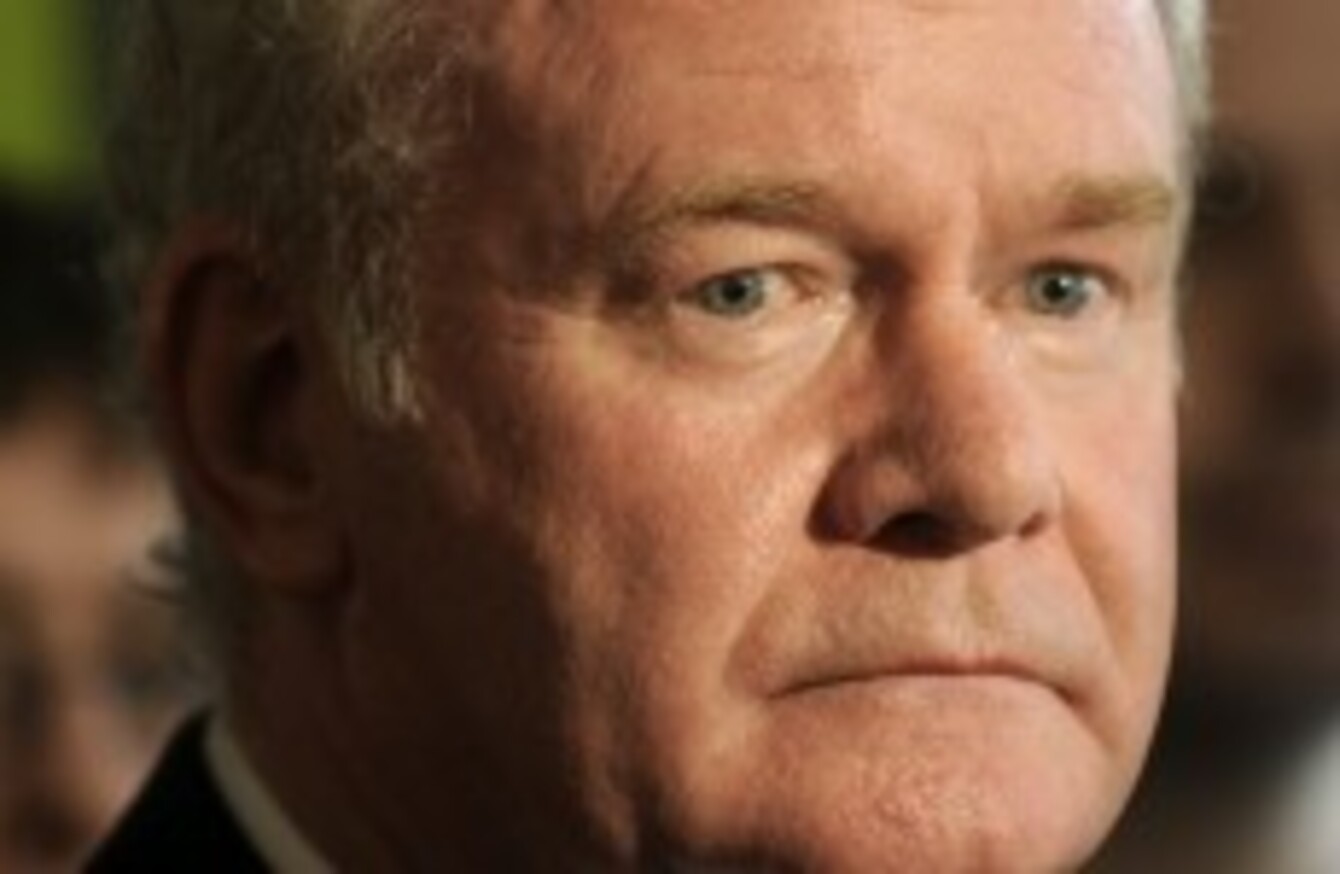 Martin McGuinness
Image: Laura Hutton/Photocall Ireland
Martin McGuinness
Image: Laura Hutton/Photocall Ireland
THE NORTH'S DEPUTY First Minister, Martin McGuinness, has called for justice for the Bethany Home survivors.
He met with some of the survivors from the home and from Wicklow's Westbank Orphanage in Stormont yesterday.
The men and women describe themselves as "cross border Protestant orphans" and say they were "unwanted, abused and exploited in Northern and Southern Ireland".
Justice
The Sinn Féin MLA and Deputy First Minister has now called for justice for the Bethany Home survivors.
McGuinness, who was accompanied by Sinn Féin MLA Jennifer McCann and TD Mary Lou McDonald yesterday, said that it was "deeply upsetting listening to the moving personal accounts from victims and survivors of the Bethany Home".
Their testimonies illustrate the horrendous brutality that young children and their mothers had to face. I'm aware that there has been a commitment from the Irish Cabinet to make a decision on the issue tomorrow and I welcome that.
He also called for an investigation, explaining:
I believe that there is a requirement to investigate what happened in institutions of this type, to acknowledge where wrong took place and to offer recompense for the pain that people endured.
Bethany Home was a Protestant-run home that was exempt from the Residential Institutions Redress Scheme and the Magdalene Redress Scheme.
Dublin City Council voted in May to call on the Government to "ensure that justice is served to the survivors of the Bethany Home".
The survivors are seeking an apology from the State and redress for what they suffered while in the home. Mothers were sent to Bethany Home while pregnant and their children were sent from the home to Protestant families.
Many children died from infectious diseases while in the home. Others, such as Bethany Survivors Group chairperson Derek Leinster, were left with longstanding health problems.
Many of the survivors have also experienced difficulties in finding information on their identity, which has affected their search for their family members.
Today, Minister for Justice Alan Shatter is expected to make a statement on the survivors' call for redress and an apology.