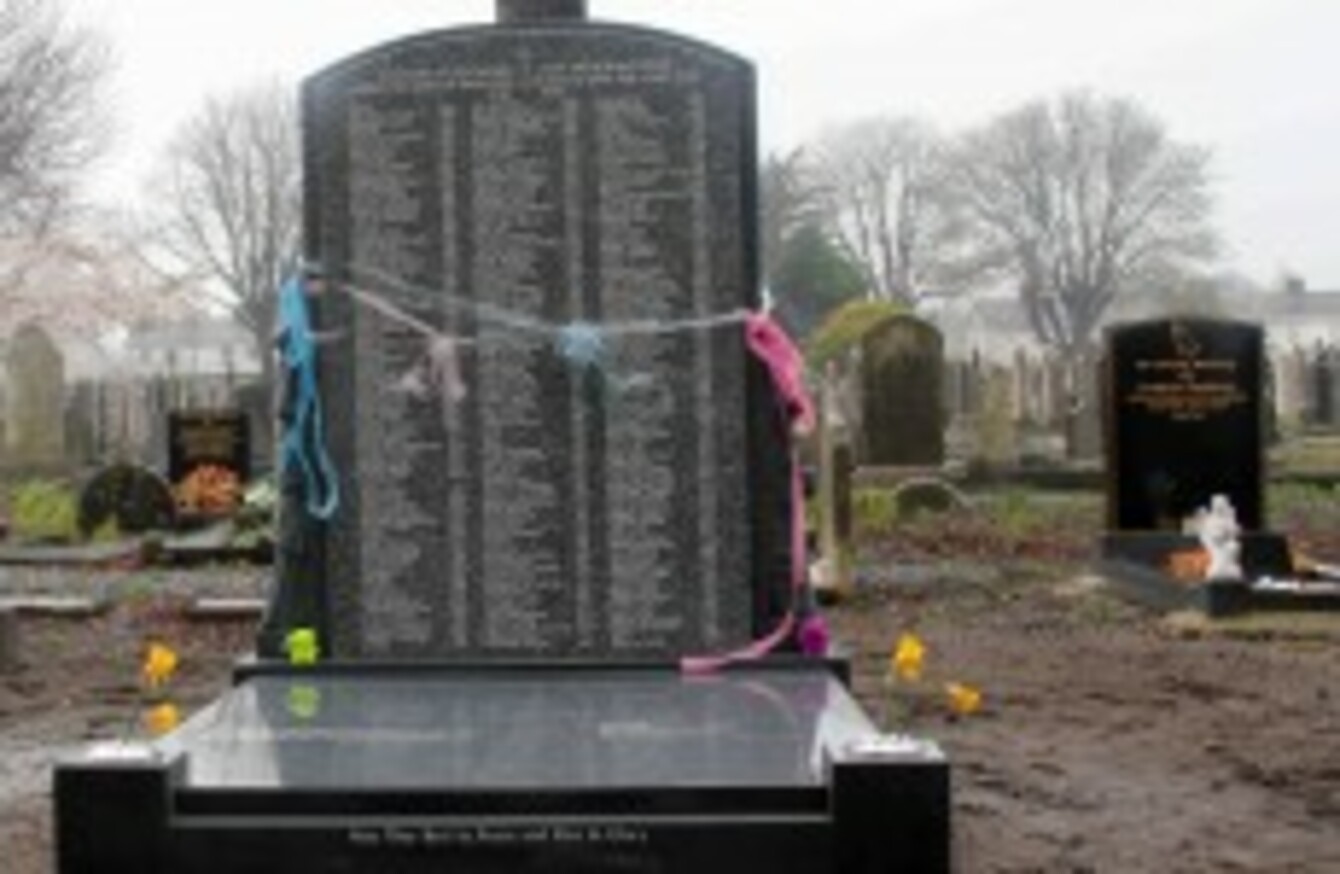 Image: Derek Leinster
Image: Derek Leinster
BETHANY HOME SURVIVORS met with Children and Youth Affairs Minister James Reilly recently, and continue to press for redress.
Derek Leinster, chair of the Bethany Survivors Group, told TheJournal.ie that overall, the meeting went well.
However, he said that he does not want any information that the mother and baby home inquiry compiles to gather dust.
Minister Reilly was meeting with the survivors on the issue of the proposed inquiry into mother and baby homes in Ireland.
"First and foremost I felt that for the first time in 16 years that we were being treated the same [as Catholic mother and baby homes]," said Leinster. "We weren't being treated third or first but the same, and that's all I ever wanted to happen."
He said he made that point to Minister Reilly.
A memorial to the 200+ children who died at the Protestant Bethany Home and were buried in unmarked graves was installed in Mount Jerome Cemetery earlier this year. Funding for the project came following a government decision.
"I think myself that with the erection of the memorial stone that things will never be the same again. That whatever happens they'll never be able to hide it or pretend it's not there," said Leinster.
He said that he is continuing the fight for redress. "The feeling is we've got to keep pressure on the Government," said Leinster. "We've got to feel we're on the right track. It's easy to be diverted from the right track."
He also urged the government to make a decision on redress quickly, as the survivors are getting older.
Survivors
Also present at the meeting were members of the Coalition of Mother and Baby Home Survivors (CMABS): Adoption Rights Now; Beyond Adoption Ireland; Adopted Illegally Ireland; The Castlepollard Mother and Baby Home group; and the Dunboyne Mother and Baby Home group.
The survivors said that the inquiry into the homes must be "survivor centered" and that all former residents of all institutions in Ireland should be accepted and acknowledged by the inquiry.
CMABS said they felt the meeting "was very productive" and that Minister Reilly "fully understood their position". They said the Minister was hopeful the inquiry will be completed within three years, though this has not been confirmed by Government.