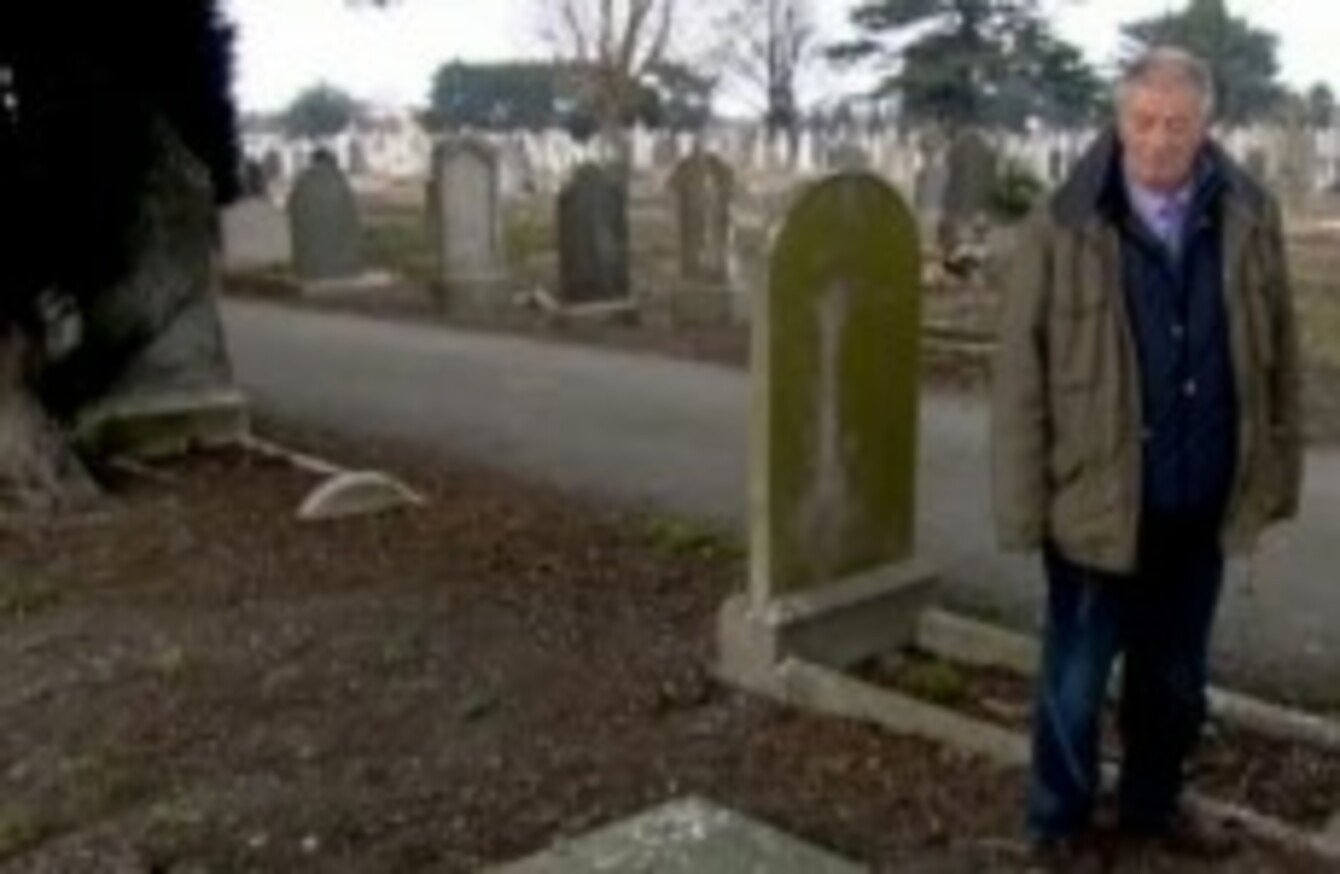 Derek Leinster at Mount Jerome Cemetery
Image: RTÉ
Derek Leinster at Mount Jerome Cemetery
Image: RTÉ
A BETHANY HOME survivor has appealed to the Taoiseach, asking him to "do the right thing" and help fellow survivors receive redress and an apology for their time in the home.
The survivors were told last week that there would be no redress scheme for them, a decision which they said left them devastated.
Chairperson of the Bethany Survivors Group, Derek Leinster told TheJournal.ie that the Taoiseach "must also take ownership of this problem", adding that "up to now" Kenny has "ducked and weaved" on the issue of redress for Bethany Home survivors.
"I would appeal that he immediately sets up a small committee to do the right thing," said Leinster. He said that "we feel if ever a Taoiseach in Ireland could solve this problem and would be brave enough to solve this problem, it would be him."
Regroup
Leinster said that survivors are due to regroup and meet with their solicitor on 6 August about what their next steps will be. "We've took what would have been the simplest route but they want us to take the longer and harder route. We are prepared to do that as well," he said.
In the meantime we believe the political scene in Ireland is going to be changed. People in Ireland now cannot believe what is happening to a minority group.
Leinster said that the government never realised that the Bethany Home campaigners "were going to get so big" and that they are "getting bigger", with supporters penning letters and emails about the issue.
"It's amazing what's happening in the background," said Leinster.
He said the survivors are hoping to "find the quickest route to get justice" as they have already lost some members through age and ill health,
"i'm terrified that we could lose some more before we get it resolved," said Leinster. "If we have to wait for another election it will be done by the next party."
"We need people with courage and up to now we haven't found something with courage. Up to now people have ran and put their heads in the sand."
Leinster also described it as "devastating" and "unbelievable" that the group hasn't received more support from the Church of Ireland.