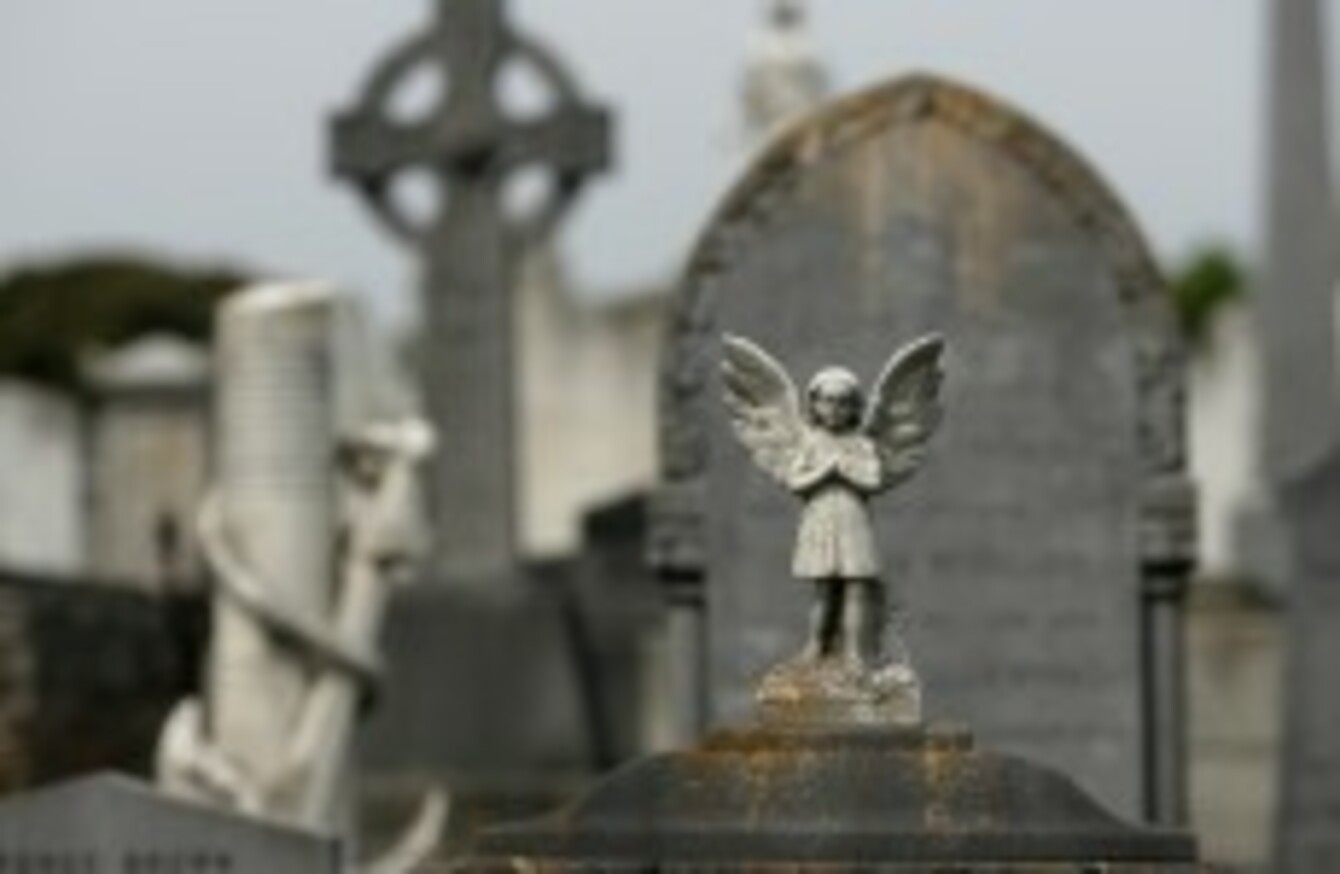 Mount Jerome Cemetery
Image: Mark Stedman/Photocall Ireland
Mount Jerome Cemetery
Image: Mark Stedman/Photocall Ireland
BETHANY HOME SURVIVORS have said they will continue in their quest for redress from the Government for their time spent at the home for mothers and children.
After a Dáil debate this week, where a Sinn Féin call for compensation for the survivors was rejected, the group said that Junior Minister Kathleen Lynch "should consult a mirror when asking other deputies to check Bethany Home facts".
Minister Lynch had said that Sinn Féin had not bothered to check basic facts about the home.
The survivors group said:
The mortality rate in Bethany Home was high not only by 'today's standards'. It was high by any standards. This is easily proved.
The survivors said that 132 children died in the 10 years after inauguration of an official inspection regime in 1934, but only 52 in the 10 years beforehand.
They said that the minister is wrong to characterise the home as only a mother and baby home. "It was, to be precise, an abandoned baby's home, a children's home in which mothers were forced by standards partly set down by the state to abandon their children," they said in a statement.
They also asked why St Patrick's Mother and Baby Home on the Navan Road, Dublin was admitted into the state redress scheme and all residents were entitled to compensation, but not Bethany Home.
Memorial
Next April, Bethany survivors will publicly unveil a memorial plaque to over 220 children who died in the Bethany Home and are in unmarked graves in Mount Jerome Cemetery.
The survivors have also criticised Justice Minister Alan Shatter for refusing redress to them.
"The Minister does not know what he is talking about," said Bethany survivor Derek Leinster. Speaking to TheJournal.ie, he said the group has taken on a new legal team, and it looks like their case may not be settled in Ireland and may have to be taken to Europe.
He said that the group were encouraged by the support of some political figures including Sinn Féin leader Mary Lou McDonald.
"We have been denied any justice," he said.
Until we have the chance of taking the case to court, justice can never be done. Our new solicitors are currently looking at the points we've raised in this matter and seeing what options there are.
With 2014 on the horizon, Leinster said "we're looking forward to a hopefully brighter new year on the issue."
He said he hoped the Mount Jerome memorial "will be the touchpaper to set it alight" and reignite the fight for redress.
Most of these deaths that happened were preventable. They allowed children to be left without any proper medical care. That's why the death rates were so horrific.
Leinster said of Dáil members that he believed that "deep down they all know what they're standing against is wrong" and that they will change their minds.
He said that the government needs to revisit the indemnity issue, as the indemnity deal meant that only Catholic religious orders were covered for redress.
"Until they do that, it's going to cause a good deal of shame and disgrace in Ireland."
In July, the government said that it had decided not to introduce a redress scheme for Bethany Home survivors, but said it was willing to look at the question of a memorial and making records related to the home available to survivors.