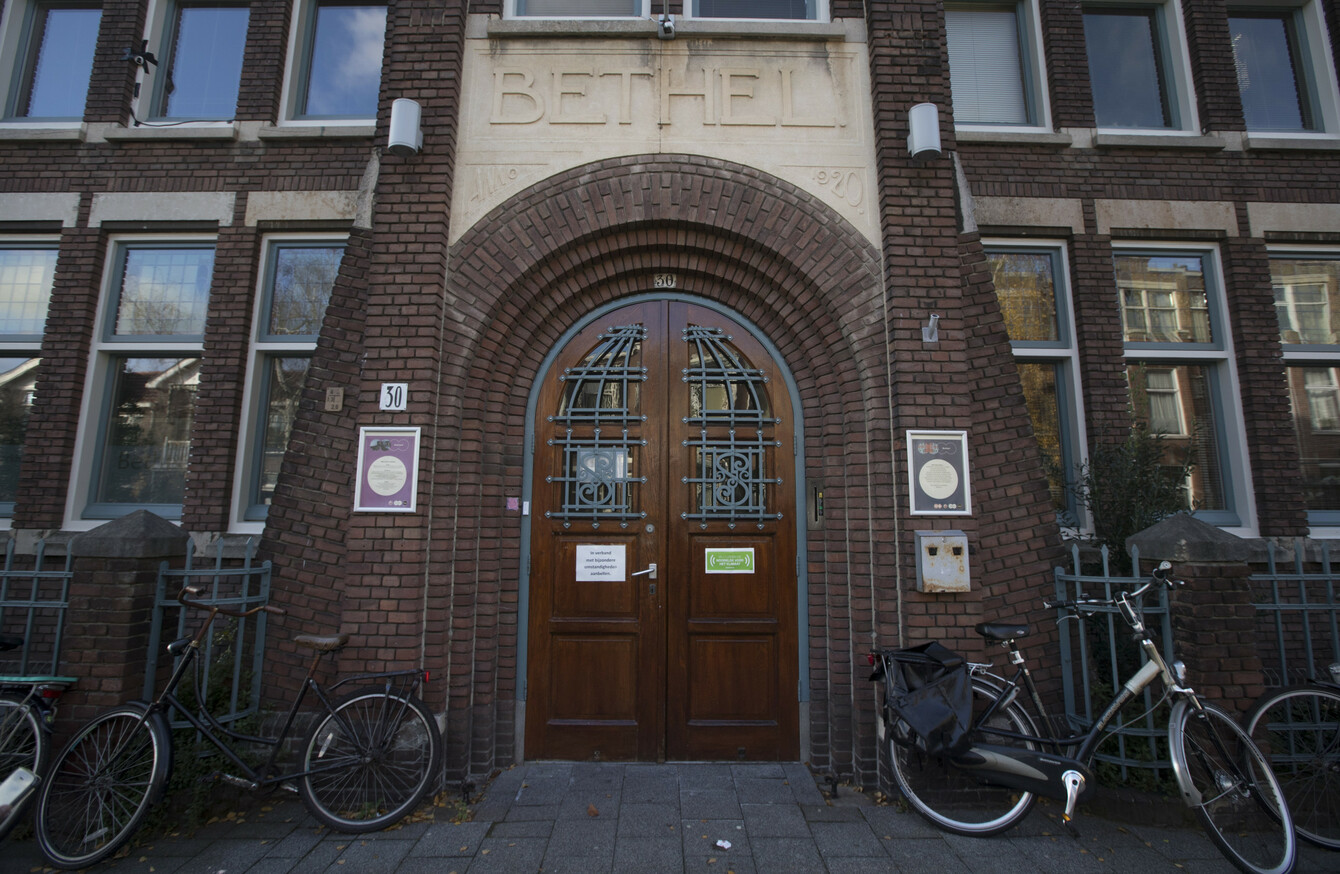 Bethel church in The Hague, Netherlands
Image: Peter Dejong/PA Images
Bethel church in The Hague, Netherlands
Image: Peter Dejong/PA Images
A CHURCH IN the Netherlands has held a continuous service for over a month as it protects a refugee family of five who are facing the threat of deportation.
The Armenian family, who are based in The Hague, had their asylum request overturned after it was originally granted by the Dutch government.
The family has been living in the Netherlands for more nearly nine years, but the Dutch government considers Armenia a safe country and rejected claims by the family that they faced death threats over their political beliefs.
However, under Dutch law, police are unable to raid places of worship while services are ongoing, which has seen ministers hold marathon services at Bethel church to protect the family, who are staying inside.
In an interview with the BBC, 21 year-old family member Hayarpi Tamrazyan said that being allowed to remain in the church allowed her family to "forget about everything".
"There is so much support from the whole country, it's amazing. I can't describe how we feel about that" she said.
BBC correspondent Anna Holligan told Morning Ireland on RTÉ Radio One that ministers felt responsibility to "do the right thing" and protect the family.
"It's really quite an incredible scene, she said from inside the church.
"All over the Netherlands, hundreds of ministers have been coming to volunteer their services in support of this family who are facing a deportation order," she said.
Holligan revealed that the family appealed to Dutch justice minister Ferdinand Grapperhaus for a 'children's pardon', but said he had rejected their case.
She claimed they lived "every day in fear" that police would now arrest them and have the family deported to Armenia.
"It's hard to say how sustainable this position is … I think they're prepared to stay for the long term," Holligan said, adding that the Dutch government would not comment on individual cases.