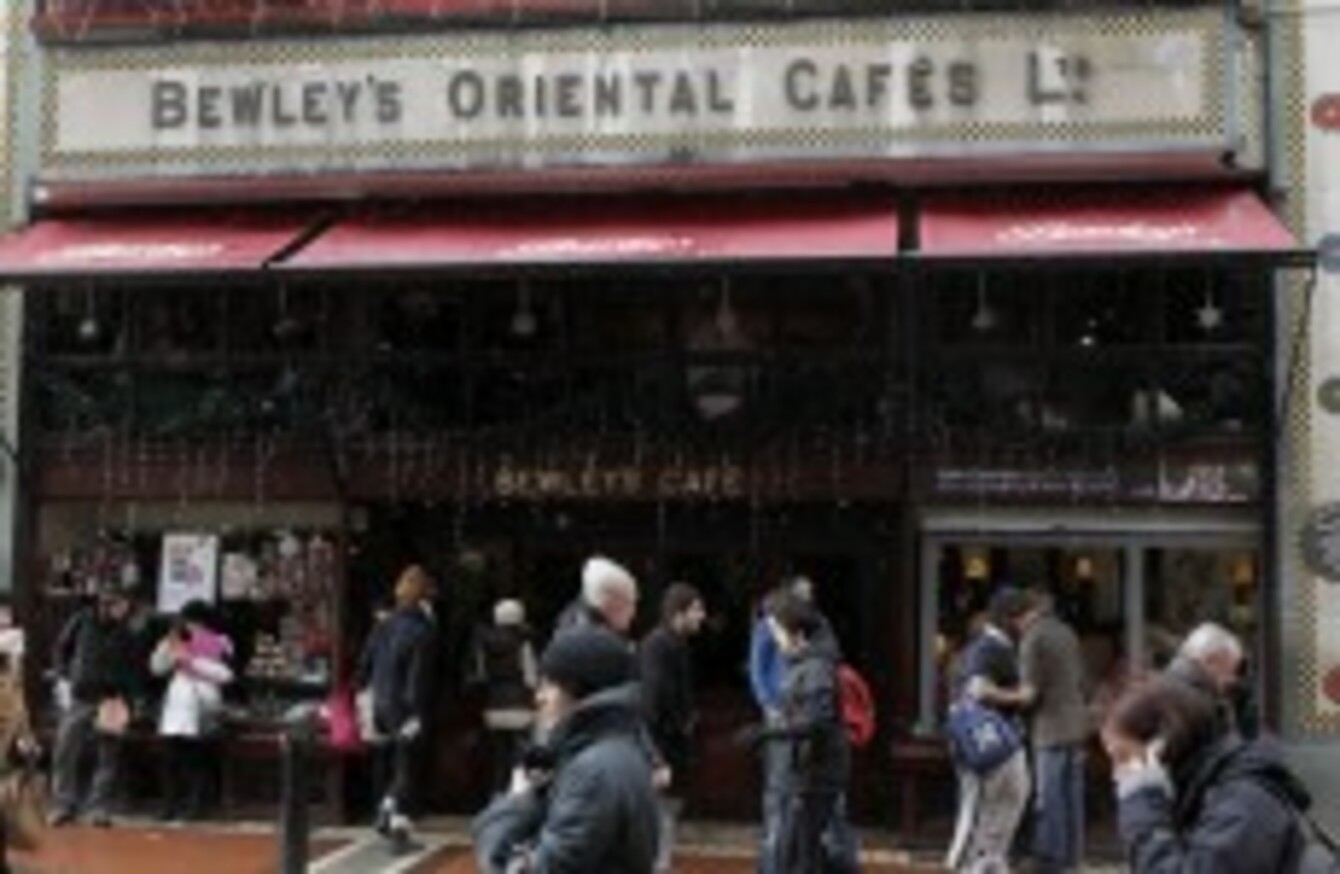 Image: PA Archive/Press Association Images
Image: PA Archive/Press Association Images
THE TENANTS OF the Bewley's Café premises on Grafton Street will find out in the Supreme Court this week if they're due a court-mandated rent reduction.
The State's highest court will make a judgement on Tuesday on a High Court ruling made last March, which  found that the rent charged by the Johnny Ronan-controlled company Ickandel must come down to current market rates.
Ickendel's loans have been transferred to Nama.
The tenant currently pays an annual rate of €1.5 million per year, which was doubled at the date of its last rent review – 1 January 2007 – the peak of the property bubble.
In his original ruling in the High Court, Mr. Justice Charleton said that rent charged in the 35 year contract signed between the tenant and Ickandel in 1987 must come down..
On 31 March this year, the landlord appealed the decision.
In his original ruling, Justice Charleton wrote that from the time of signing the contract "there had been marked deflation in the rental and housing purchase sector" and that "the last rent fixed was at the height of the property price inflation that undermined the Irish economy".
Charleton found that the parties had agreed never to fall below the initially agreed rent, but not "for anything other than a fair and open market rent".
Government promises
The Government had promised on election to eliminate upward only rent reviews, but despite a campaign by retailers to introduce a bill on the matter penned by Senator Fergal Quinn, it has fallen foul of fears that a new law on the matter could violate the constitution.
A dozen various trade and industry groups are pushing the Government to pass the bill and allow the Courts to test the constitutionality – or otherwise – of the resultant law.