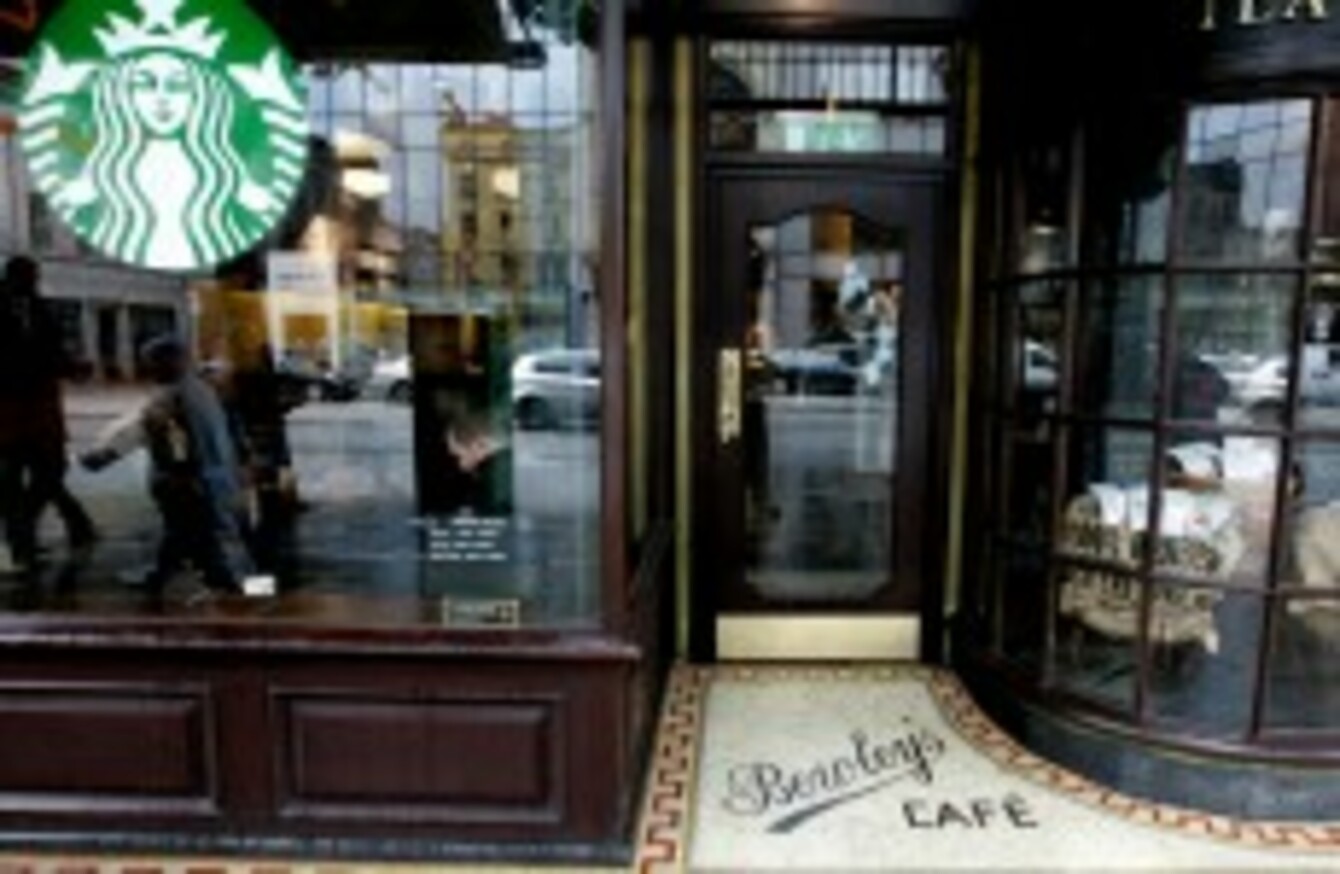 The mosaic on the exterior of the Westmoreland Street café
Image: Sam Boal/Photocall Ireland
The mosaic on the exterior of the Westmoreland Street café
Image: Sam Boal/Photocall Ireland
DUBLIN CITY COUNCIL has put the brakes on a plan to remove signage from the old Bewley's café in Dublin city centre.
Bewley's Oriental Cafes wanted to remove a mosaic from the outside of the building and floor tiling with the name Bewley's on it from the interior of the café as it is now occupied by a Starbucks. However Dublin City Council has ruled that the removal will require planning permission.
Bewley's also sought removal of a glass panel at the entrance, which has been given the go-ahead.
A spokesperson for An Taisce, the National Trust for Ireland, welcomed the decision and said the group was happy that the original signage will be remain for the time being.
The BBC says that despite reports about the age of the signage, the mosaics date back to the 1970s and the stained glass to the 1990s.
An Taisce said that the signs maintained the long-established association of the Bewley's name with the premises.