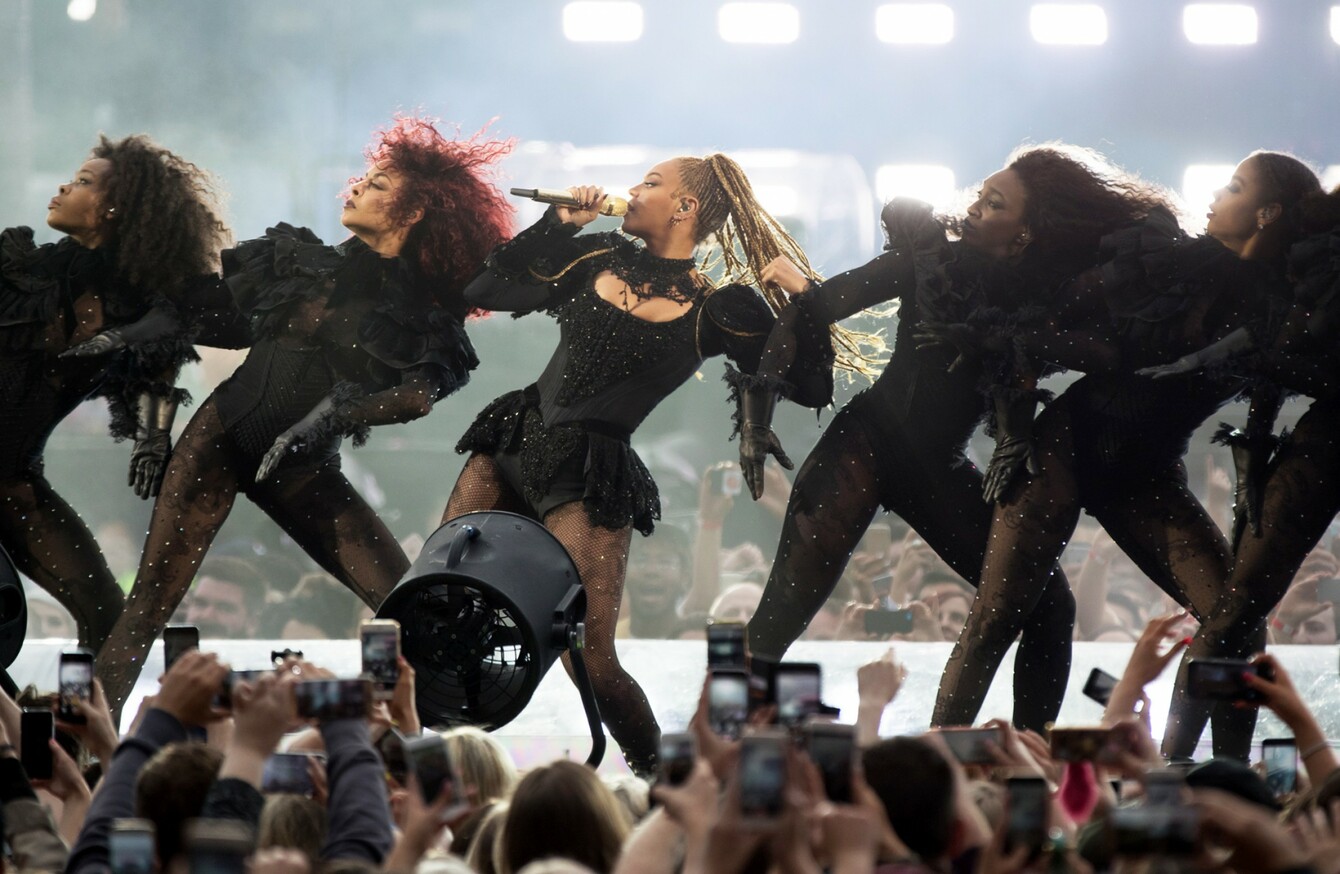 IF YOU'RE PLANNING to head to Beyoncé tonight in Croke Park, brace yourself – you'll be just one of 75,000 fans there.
Eamonn Fox from MCD, the concert promoters, says "It's a very, very spectacular two-hour show."
The capacity had to be reduced because of the large stage area.
Source: mcd productions/YouTube
As this is an outdoor event remember to bring a raincoat, as umbrellas are banned. Other banned items include food, glowsticks, alcohol, selfie-sticks, video cameras and iPads and audio recording devices.
Doors will open at 5.30pm with the support act, a DJ, starting at 7.30pm. Beyoncé herself is expected to come on shortly after 8.15pm and perform for two hours.
What to expect
On Thursday night Beyoncé held a moment of silence for the victims of police brutality, and showed the names of hundreds of people who died on a large screen.
from beyoncé's formation tour:

Alton Sterling
Philando Castile
Oscar Grant
Sandra Bland

and countless others pic.twitter.com/TOvecFEld3

— anna leszkiewicz (@annaleszkie) July 7, 2016
She issued a written statement earlier in the day saying:
We are sick and tired of the killings of young men and women in our communities. It is up to us to take a stand and demand that they 'stop killing us.'
Beyoncé's work has been interpreted as a powerful statement on behalf of the Black Lives Matter movement, with her song Formation featuring her lying on a sinking police car. The song has been criticised as being "anti-police".
Reviews of the recent shows in the UK have characterised it as a display of female and black empowerment, as well as an intimate glimpse into Beyoncé's personal life.
Last minute details
There will be a cordon around the stadium which will disrupt traffic and mean a 30-40 minute walk for attendees. The Gardaí recommend using public transport.
There's no queuing allowed in advance of the gates opening. Fans are asked to keep the noise levels down when heading home.