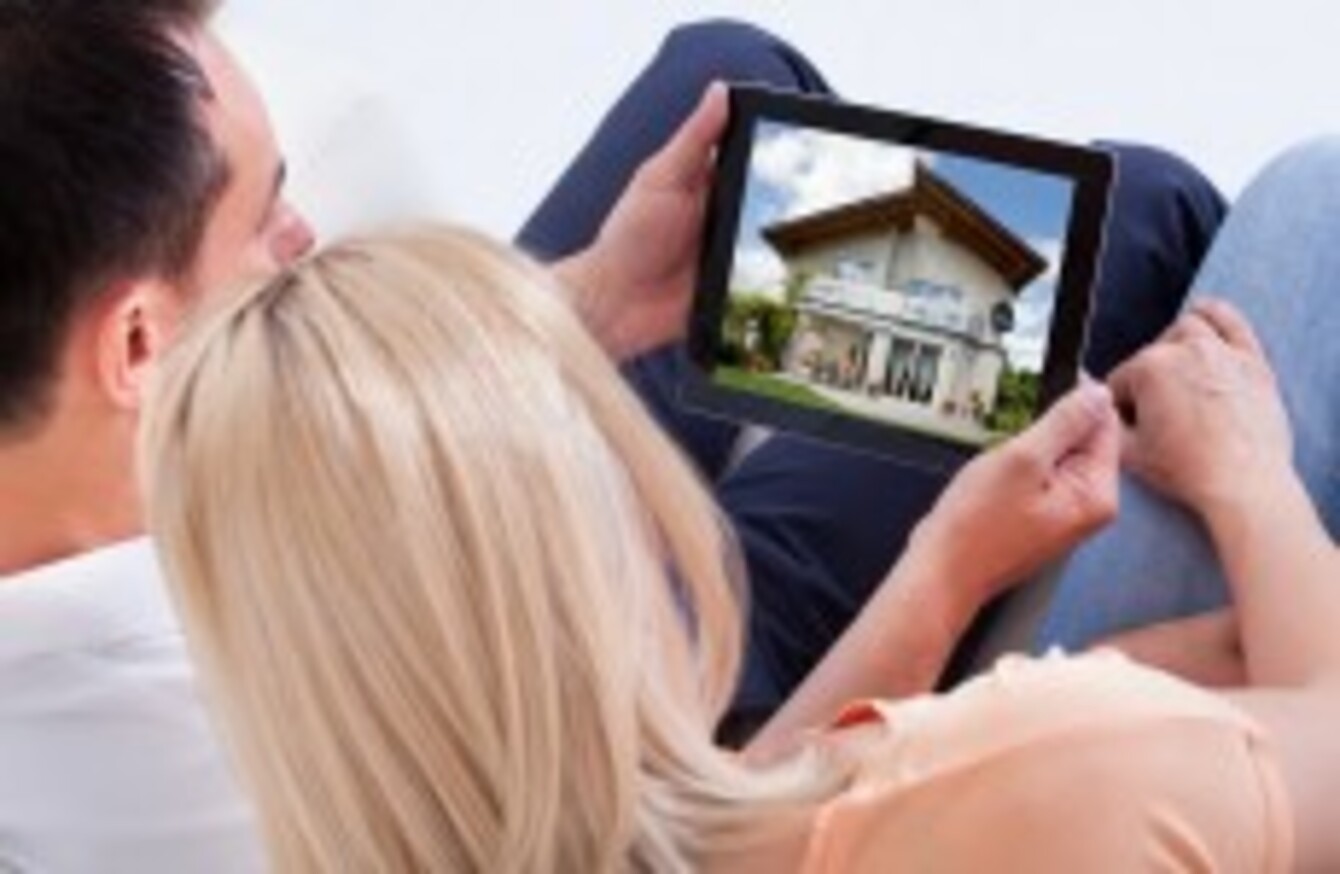 Image: house online via Shutterstock
Image: house online via Shutterstock
BIDDING FOR THE world's first ever online-only property auction opens today.
It starts at 10am this morning and will close 24 hours later.
The online-only auction features 22 properties around Ireland.
Allsop space, the auctioneers holding the auction, says that interest is building from potential buyers based on online registrations.
Speaking to TheJournal.ie, Director of Auctions at Allsop Space, Robert Hoban, said:
Four-hundred and fifty people have signed up, and of that about 50 have officially registered.
Asked if he thinks that online auctions will put more pressure on an already heated property market by encouraging outside cash buyers, Hoban said:
It may be easier for people overseas to bid, but they'll find it very hard to be successful. Irish buyers have become increasingly competitive, and a lot of overseas bidding is outbid.
"Two years ago, 20% of Irish property was bought from overseas but now that figure is just 6%.
So how does it work?"
A registered user must submit a pre-authorised payment of €5,000 by credit card – known as the "Bidder Security."
This is frozen on the potential buyer's card and will only be taken if they're a winning bidder.
The bidding will close in 15 minute intervals tomorrow, during which period all bids will be openly logged and displayed.
Once the timer reaches zero for each lot, the highest bidder wins, subject to the reserve price having been exceeded.
(Any bid within one minute of closing automatically adds two minutes to the timer, allowing further counter bidding.)
A PDF Contract for Sale is e-mailed to the buyer, seller and their solicitors upon sale and is digitally signed on behalf of the vendor and the purchaser.
The digital signatures allow the transactions to be legally binding.
The balance of 10% deposit (less €5,000) is then due within 48 hours.
Hoban added, "We hope that the convenience will further the reach to our potential audience, with our catalogue at their fingertips from anywhere in Ireland or the world."