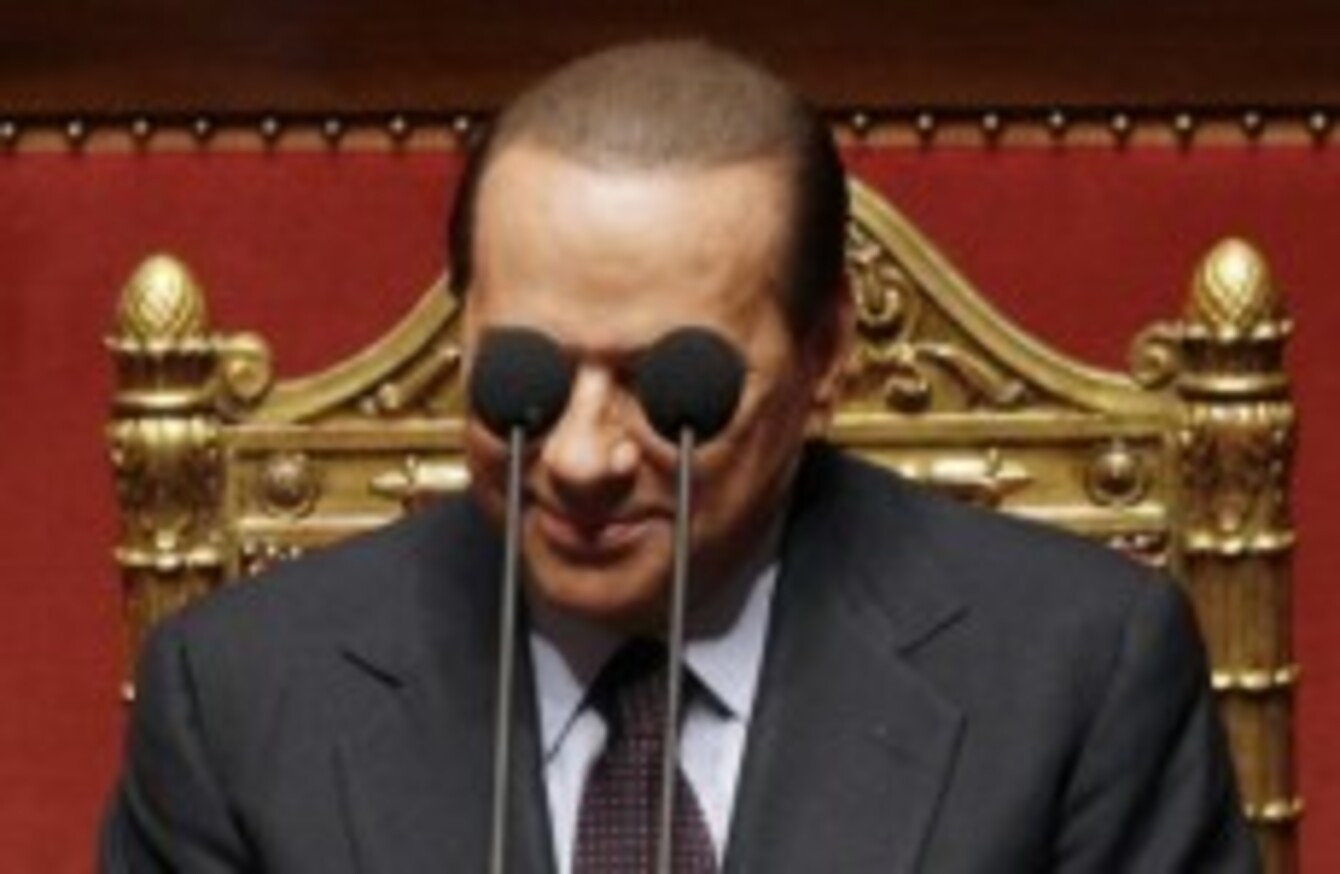 Shield thine eyes: Pics of a naked Silvio are alleged to be in circulation
Image: PA Images/Alessandra Tarantino
Shield thine eyes: Pics of a naked Silvio are alleged to be in circulation
Image: PA Images/Alessandra Tarantino
WE'RE NOT SURE we want to see them – but a bidding war has started between magazines over alleged naked photos of Silvio Berlusconi.
The Italian prime minister has had his lawyers file a suit (not, sadly, in the clothing sense) that essentially says that if such photographs exist, they breach privacy laws in Italy. Berlusconi's lawyers were quick to point out however, that they believe that such images would definitely be "fakes, manipulated pictures, photo montages".
The Telegraph is today suggesting that bids have started at €1m for the alleged photographs of Berlusconi surrounded by young women at the "bunga bunga" parties at his Milanese mansion. Now an owner of a celebrity photography agency is saying that members of the Neapolitan mafia are trying to flog the photographs that may or may not exist.