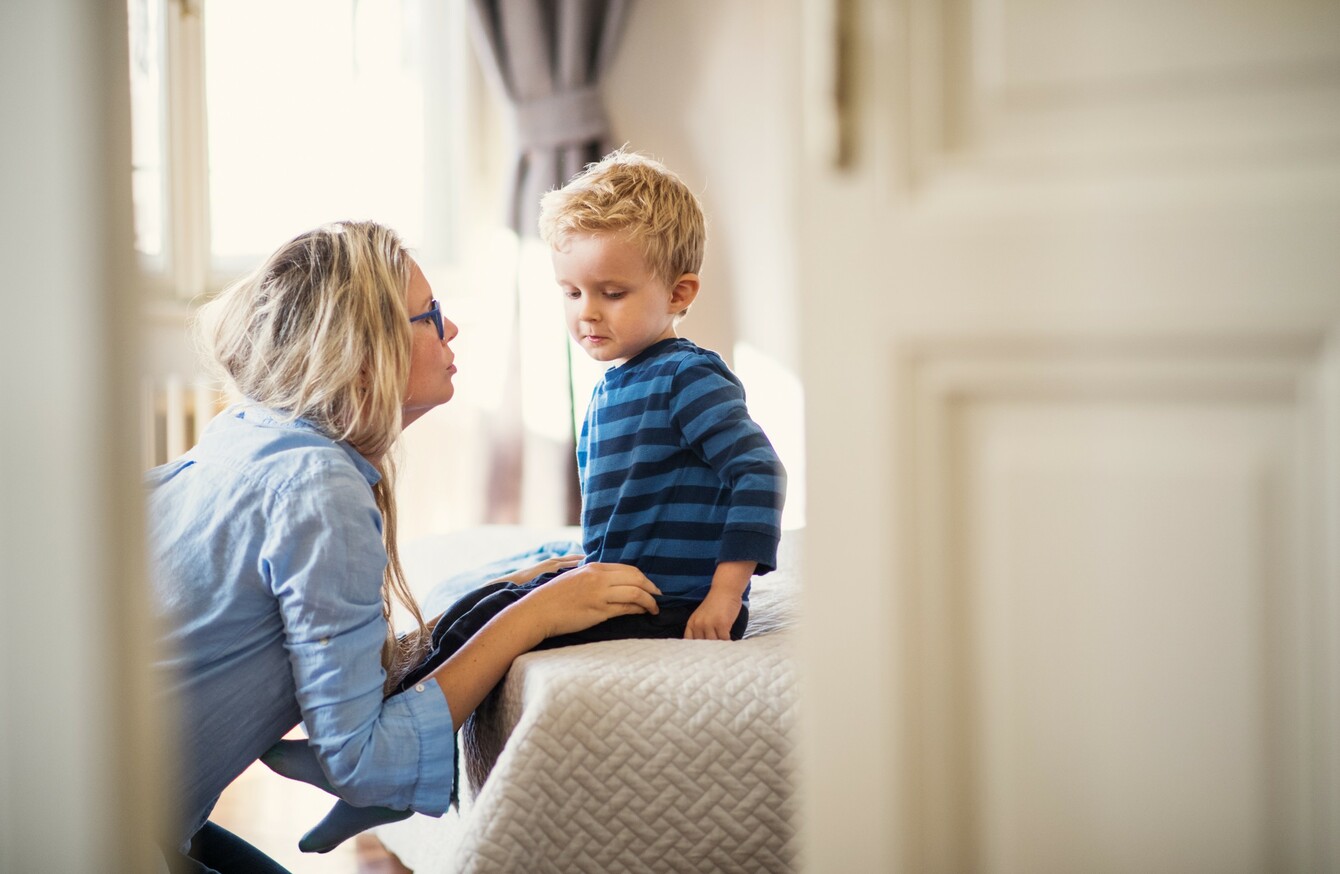 Image: Shutterstock/Halfpoint
Image: Shutterstock/Halfpoint
YOUNG CHILDREN, ON average, ask over 200 questions per day. Once, I fielded seven questions in just a minute. What's more, they're far more receptive to shifts in mood than we give them credit for.
If the current wave of global pandemic-based news stories is playing on your mind, chances are your young children have noticed that something is up, too. I know my kids have.
Unlike the usual "Do baby birds wear nappies?" type questions, enquiries regarding the ins and outs of viral quarantines and cities on lockdown can't be batted away. Your little sponge will remember your response, and how you dealt with the delivery.
Now that you're suitably freaked; take a deep breath and remember, there's no one right answer. What matters is that your responses are consistent and that your kids feel safe and supported.
Below are some recent questions I've fielded from my daughters lately – some news-related, some not – and how I've tackled them…
1. 'Is the grown-up virus coming to our house?'
That's what my kids call the coronavirus, by the way, "the grown-up virus." With Italy on lockdown, St. Patrick's Day festivities cancelled, plus a permanent void on shop shelves where anything antibacterial used to reside, it's becoming increasingly tricky not to get swept away in a wave of panic.
In my mind, there is no point trying to dismiss the question entirely. After all, there are posters appearing all over their schools reminding parents to ensure 'your child brings their hand sanitiser to class.'
When faced with questions about the arrival of COVID-19 in our home, I've taken the approach of projecting calm while stating the facts, "Hopefully, no. All we really need to do right now is remember to wash our hands."
2. 'Why are you watching the news?'
News bulletins can be scary for kids at the best of times, and though I usually try to stick to later bulletins when the kids are in bed, lately I've been checking in more often. Thanks, COVID-19.
With this question, I generally play the "because I'm an adult" card, to try to take the burden of worry off my kids. "It's good to be informed. It's my job to watch the news so we know what we need to do."
3. 'Are you going to die too?'
This question was inevitable, and one we were prepared for. It came quite early, too, largely due to the fact that their maternal grandparents are known as their In-The-Ground Granny and Grandad. Well, we had to differentiate between my own parents (now deceased) and my partner's parents somehow.
I lost my parents while still relatively young, and my kids have expressed fear it will be the same for them. Our stock response to the mortality questions is a pragmatic one: "Truthfully, nobody knows, and that's okay. It's one of life's wonders – it reminds you to have fun every day."
4. 'Who is that wo/man in the poster?'
This question was a common one in early February 2020. Election posters aren't just hazardous to the environment, they're also responsible for almost doubling your average daily KQQ (kiddie question quota). "Why are they up there?" "What do they do?" "Are they coming to my school?"
Clearly, there is no point breaking down the Irish voting system to an infant sitting in the back of a car. Instead, we opt for a show-and-tell approach. The kids came to the polling station with us on election day, saw the list of faces on the ballot, and then saw us ticking off names before putting the ballot paper into the box. "We've just voted for this person, because she seems to care about the same things we do."
5. 'Is Mother Earth going to be okay?'
This question crops up every time it rains for an extended period, or there's extreme weather of any kind. My approach here is to be truthful, but to present some kind of practical solution too. "Well, we need to look after her better, and science is helping us do that. Would you like to do something to help soon?"
Then, generally, we'll either make a plan to go pick up plastic on the beach, leave out some sugar water for the bees, look at where Greta Thunberg is marching next, or go to the recycling centre. Small actions, yes, but they're enough to make my kids feel like they're making a difference.
And when you can't think of an answer right this second…
If I'm presented with a heavy query that I can't answer right away, or I just want to stem the flow of questions for a while, I'll suggest we save it for dinnertime – or "question time" as I've taken to calling it.
Try it. Chances are, your kids will have forgotten most of the more in-the-moment questions by dinnertime, and will instead focus on the ones that really matter to them. You, in turn, will have the appropriate amount of time and space in which to answer them.
And within that space, make yourself an open book. Invite the queries and the worries, and – most importantly – really listen to them. It will lay the foundations for your future relationship.