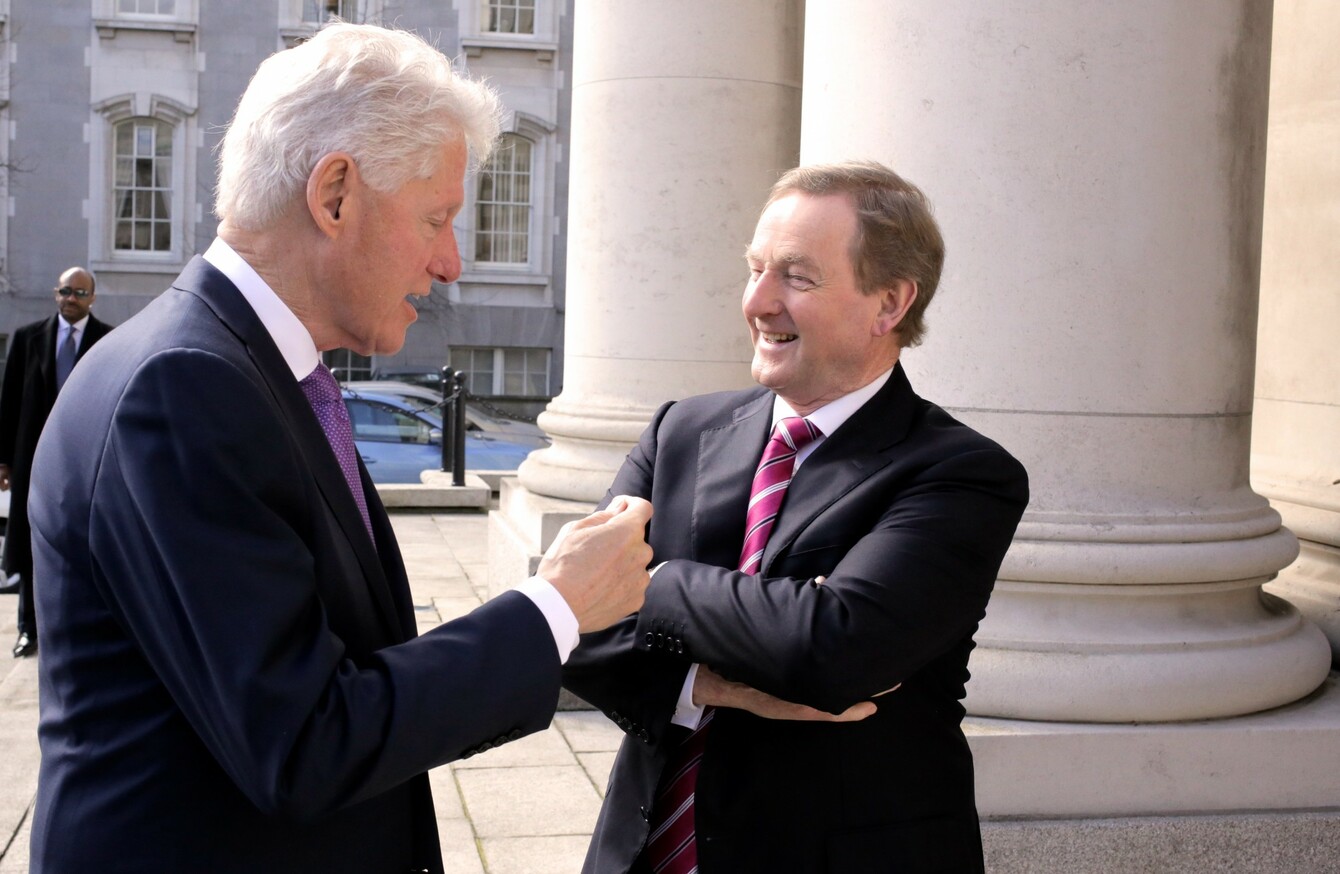 Image: MerrionStreet
Image: MerrionStreet
FORMER US PRESIDENT Bill Clinton has paid a visit to Government Buildings.
Clinton, in Ireland for yesterday's funeral of Martin McGuinness, met with Enda Kenny in his office, the Government Information Service confirmed.
During his speech at the funeral in Derry, Clinton paid tribute to Kenny for his speech in Washington last week.
He said:
As an American I have to say a special word of thanks to the sitting Taoiseach for what he said in the United States on St Patrick's Day on behalf of the Irish immigrants.
The Taoiseach's speech about the value of immigration has been viewed tens of millions of times since last Thursday.
Clinton was also spotted shopping in Dublin's city centre.