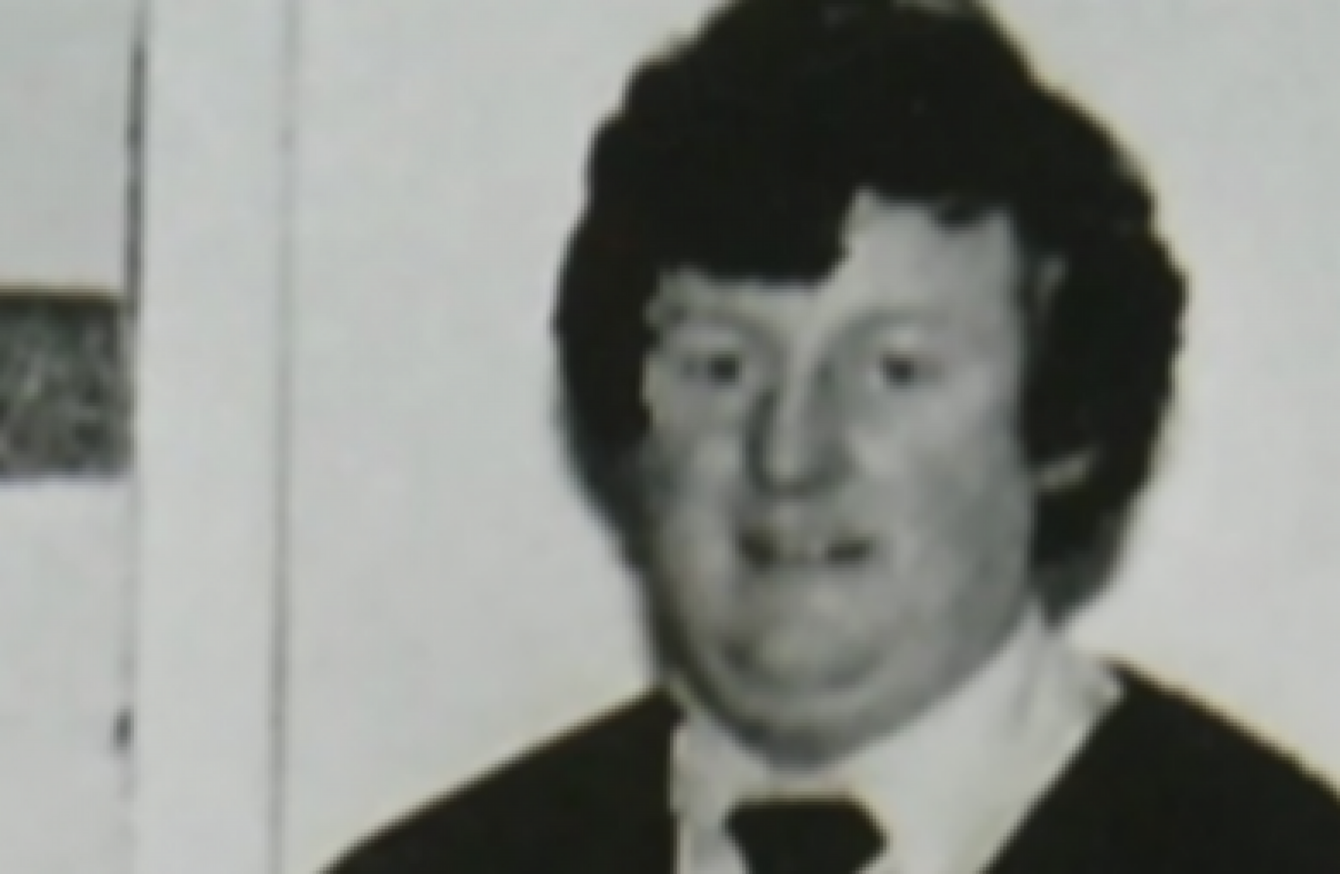 Kenneally in the 1980s.
Image: With permission from RTÉ
Kenneally in the 1980s.
Image: With permission from RTÉ
MINISTER FOR JUSTICE Charlie Flanagan has appointed retired Circuit Court Judge Mr Barry Hickson to lead the Commission of Investigation into Bill Kenneally.
The former Waterford sports coach is currently serving a 14-year prison sentence in relation to 10 counts of indecent assault against minors which took place in the 1980s.
He was originally charged with 70 counts spanning dates in the 1970s and 1980s.
A number of survivors of that abuse allege that there was collusion between the Gardaí, the Catholic Church and elements within the political system, which prevented the paedophile from being arrested and charged at a much earlier stage.
In a statement to the Seanad today, Flanagan said that it would take a year to compile a final report, "given the potential number of witnesses to be called and the various allegations that have been made".
He said that, based on the Attorney General's advice, extreme care will be taken to ensure that the commission does not interfere with criminal proceedings or further investigations.
It should be noted that, relatively recently, a further 99 criminal charges have been brought against Bill Kenneally in respect of other complainants. An Garda Síochána is also investigating further allegations by new complainants.
He said that after meeting survivors and their legal representative in April 2018, they made a number of suggestions in relation to the scope of the investigation, which were considered.
"Members will note that the Terms [of Reference] contain references to An Garda Síochána, the South Eastern Health Board, Basketball Ireland, the Waterford Catholic diocese and unnamed 'political figures'.
While the allegations made… are primarily against An Garda Síochána, it may be necessary for the Commission to investigate the acts or omissions of those other organisations, if it can be shown that An Garda Síochána passed information to them in relation to any offences allegedly being committed by Bill Kenneally.
He added that the Commission may be required to pause its work, if requested by the Director of Public Prosecutions, where it's thought matters discussed may interfere with any aspect of an ongoing criminal prosecution against Kenneally.
"The DPP will be monitoring proceedings and has agreed to contact my Department should any difficulties arise," Flanagan said.