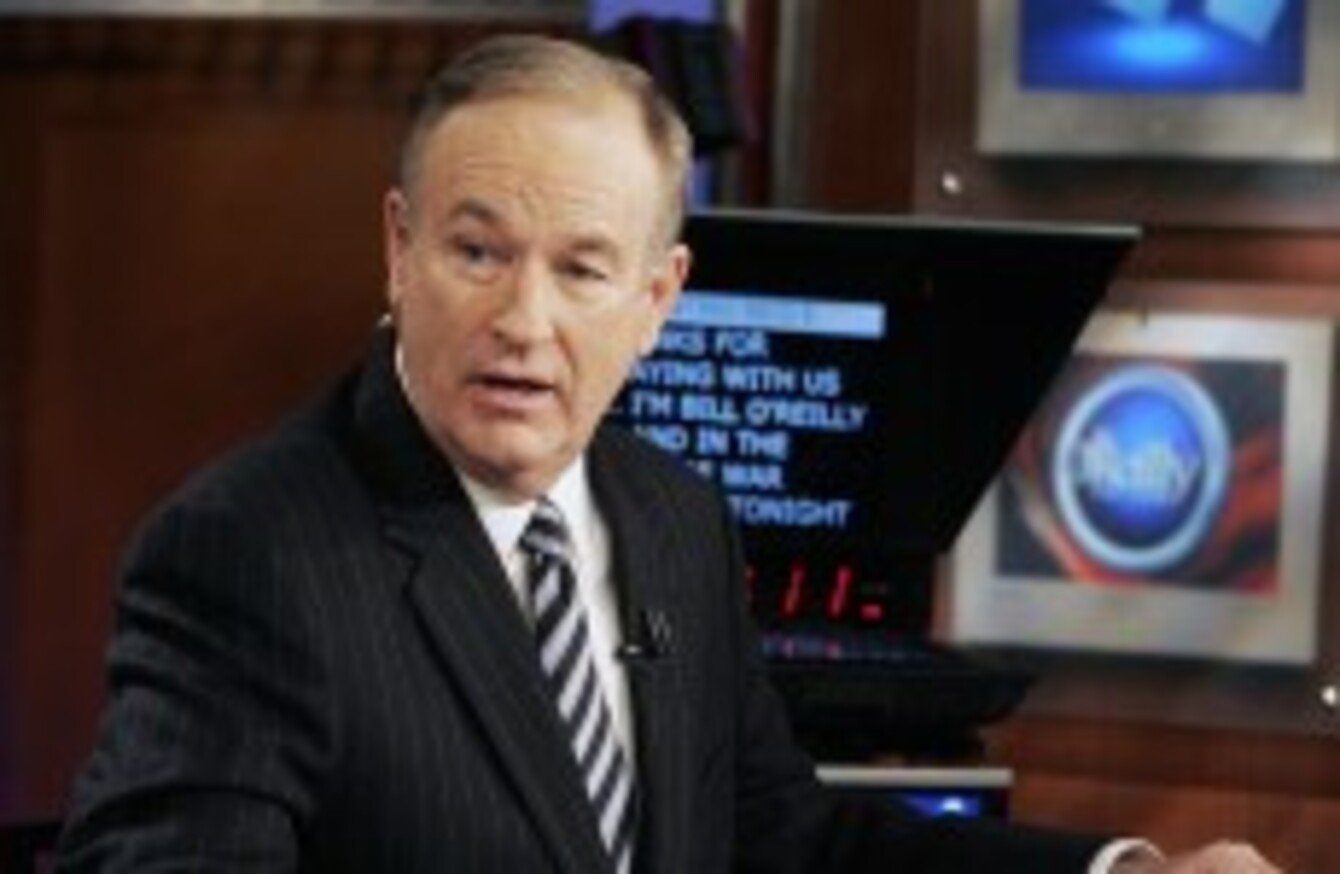 Image: Jeff Christensen/AP/PA
Image: Jeff Christensen/AP/PA
CLAIMS MADE BY Fox News anchor Bill O'Reilly are under scrutiny again as the channel revealed he did not actually witness any bombings or injuries in Northern Ireland.
In his 2013 book "Keep Pithy", O'Reilly wrote about reporting from Northern Ireland, saying: "I've seen soldiers gun down unarmed civilians in Latin America, Irish terrorists kill and maim their fellow citizens in Belfast with bombs."
The Washington Post pointed out that the journalist never mentioned seeing any of this in a radio interview after his time in Belfast. Instead, he spoke about a raid he went on with police where there was "stuff being thrown, arrests being made, all that".
"Were you in fear of physical harm?" he was asked.
No, O'Reilly replied.
Now the news channel has told the Post that Reilly was never actually a witness to any bombings or injuries in Ireland but rather was shown pictures of bombings by Protestant police officers.
The revelation comes after the Fox host was accused of lying about being in a warzone. An article in Mother Jones magazine questioned claim he made in a 2001 book that he has "reported on the ground in active war zones from El Salvador to the Falklands".
The article compared O'Reilly to NBC News anchor Brian Williams who was recently suspended for exaggerating stories from his coverage of the war in Iraq.
O'Reilly dismissed the criticisms, saying he never claimed to have been in the Falklands. He said linking "warzone" with "Falklands" was "shorthand".
"Everybody knows you're not there, because nobody (from the American news media) was there."
It was also reported this week that he threatened to "come after" a New York Times reporter who was writing about the allegations.