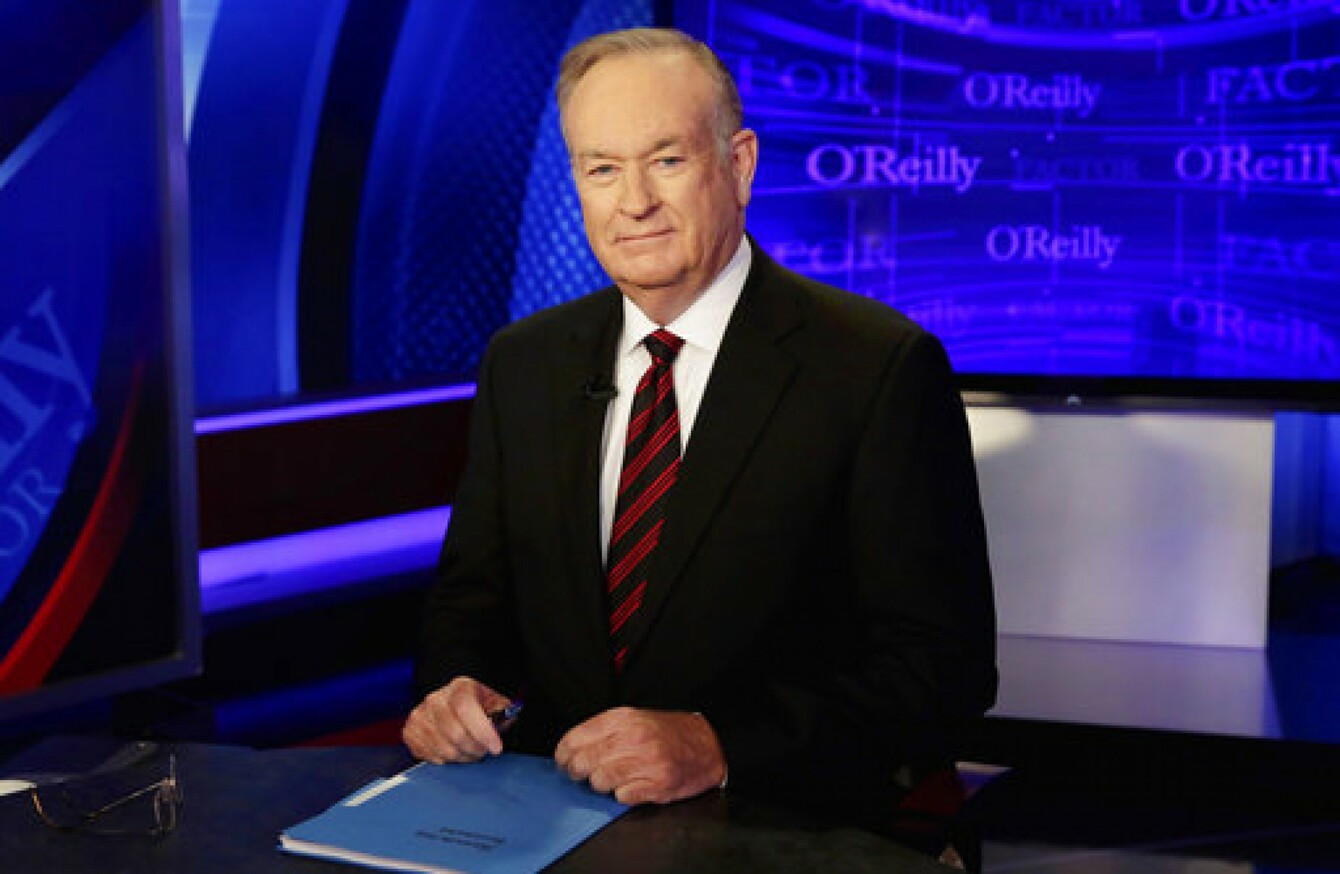 Image: Richard Drew/AP
Image: Richard Drew/AP
THE FATE OF Fox News presenter Bill O'Reilly has been confirmed, with the embattled host shown the door at the US TV network.
Fox News's parent company 21st Century Fox released a short statement this evening to indicate O'Reilly's departure.
It said: "After a thorough and careful review of the allegations, the company and Bill O'Reilly have agreed that Bill O'Reilly will not be returning to the Fox News Channel."
Although not explicitly stating that O'Reilly was pushed out, Fox News had been under pressure following the allegations against the presenter, where a woman said that her career had been slowed when she spurned O'Reilly's advances.
Dozens of advertisers have dropped The O'Reilly Factor following reports of harassment settlements paid to other women.
The New York Times reported on 2 April that five women had been paid a total of $13 million to keep quiet about unpleasant encounters with O'Reilly, who has denied any wrongdoing.
O'Reilly had previously been the most-watched cable news anchor in the US, but had been placed on leave after the most recent allegations surfaced.
The Wall Street Journal — a newspaper owned by the same Murdoch family that owns Fox News Channel — reported late yesterday that Fox executives were "preparing to cut ties" with O'Reilly.
O'Reilly had been scheduled to return from a holiday next Monday. He was photographed in Rome shaking Pope Francis' hand on today.
It marks a stunning end to a near perfect marriage between a pugnacious personality and the network. For two decades O'Reilly has ruled the "no spin zone" with cable news' most popular show, and his ratings had never been higher.
With reporting from AP.