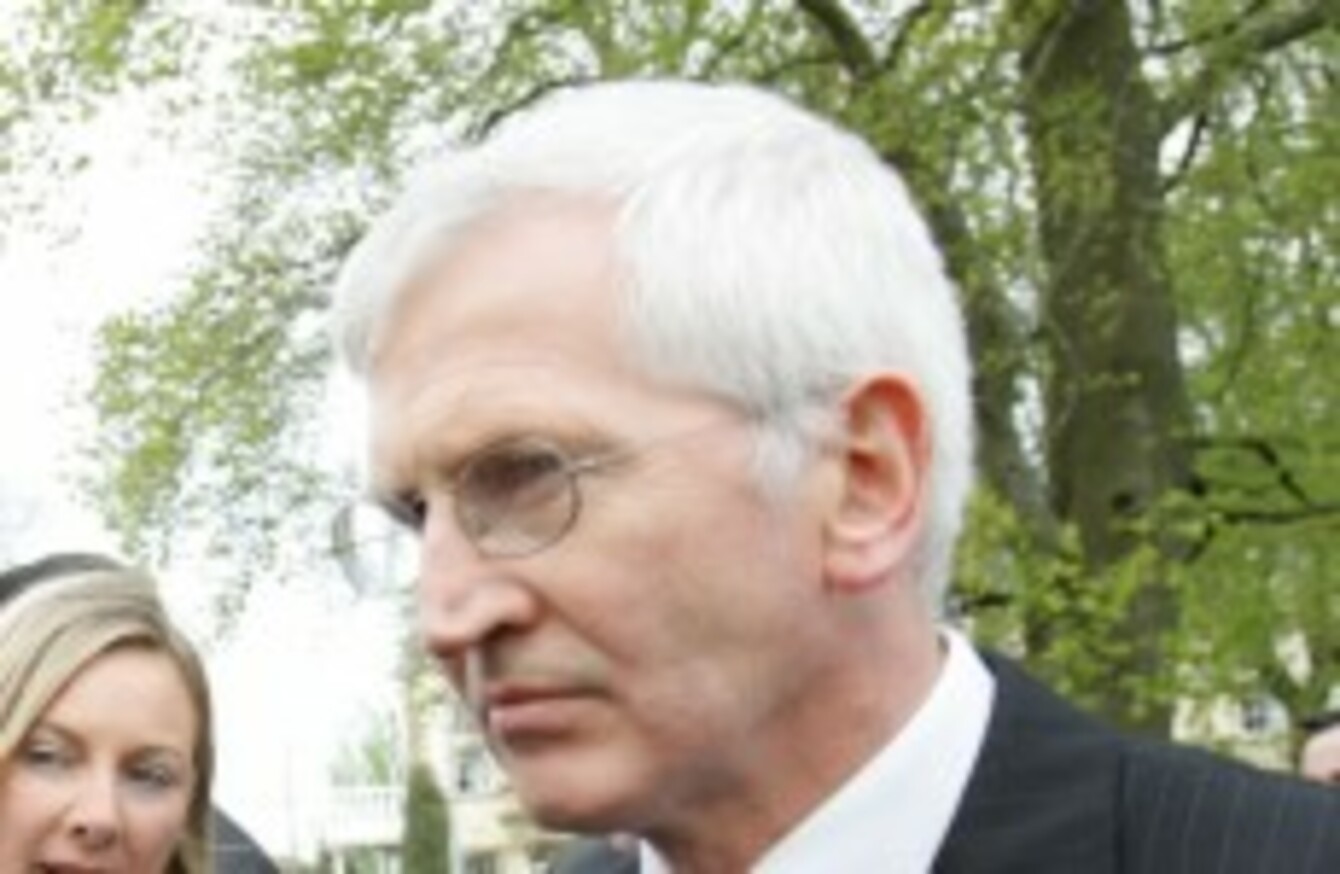 Professor Bill Tormey
Image: Eamonn Farrell/Photocall
Professor Bill Tormey
Image: Eamonn Farrell/Photocall
PROFESSOR BILL TORMEY is no stranger to controversy, having clashed with his own party (Fine Gael) on more than one occasion in the past.
A former councillor for Ballymun-Finglas on Dublin's northside and a consultant at Beaumont and Connolly hospitals, he also holds medical and science degrees from UCD and  a PhD from Trinity College.
His stance on the upcoming same-sex marriage referendum is firmly in the No camp, and recently he tweeted that being homosexual is a "biological disadvantage",  a statement which he doesn't believe needs any clarification.

"It's quite simple – if you are an exclusive homosexual you cannot reproduce in the normal state of affairs unless technology or a third party is involved," he told TheJournal.ie.
That is a biological disadvantage whatever way you look at it.
Homosexuality can't be considered to be equal in the normal reproductive course of events because it's just not.
As to his vote in the referendum on 22 May, Tormey says that any vote other than 'no' would be "insane".
"It's insane to pass a referendum that is going to introduce into our constitution the idea that there is no gender in marriage. Aside from anything else the unconsidered legal consequences are many," he says.
One consequence is that there will be no discrimination between couples on grounds of gender or sexuality when it comes to adoption.
I personally believe that it is in the interests of children that heterosexual couples should receive top ranking in terms of their desirability when it comes to adoption, all things being equal.
The idea that there is no difference between masculinity and femininity, between male and female behaviour, is a patent absurdity.
Those that deny a difference between the sexes are denying the basic facts of nature staring them in the face. Really, supposed intellectuals spouting anti-intellectual beliefs, well that shows them up as pseudo-intellectuals.
Tormey says that he cannot be "pigeonholed" as to his beliefs, having been previously on the side of civil partnership, divorce, and the legalisation of abortion up to ten weeks by medical means.
#Open journalism No news is bad news Support The Journal

Your contributions will help us continue to deliver the stories that are important to you

Support us now
He says the "burning reason" he is voting against same-sex marriage is the legal "lottery" it will create.
"If the referendum passes, it is more than likely that, given our experiences with the 8th amendment, a homosexual couple will take the state to court because their rights are being denied, when the state grants an adoption to a heterosexual couple rather than them.
At that point we have a Supreme Court lottery.
That is why I could not fail to oppose this referendum vigorously.