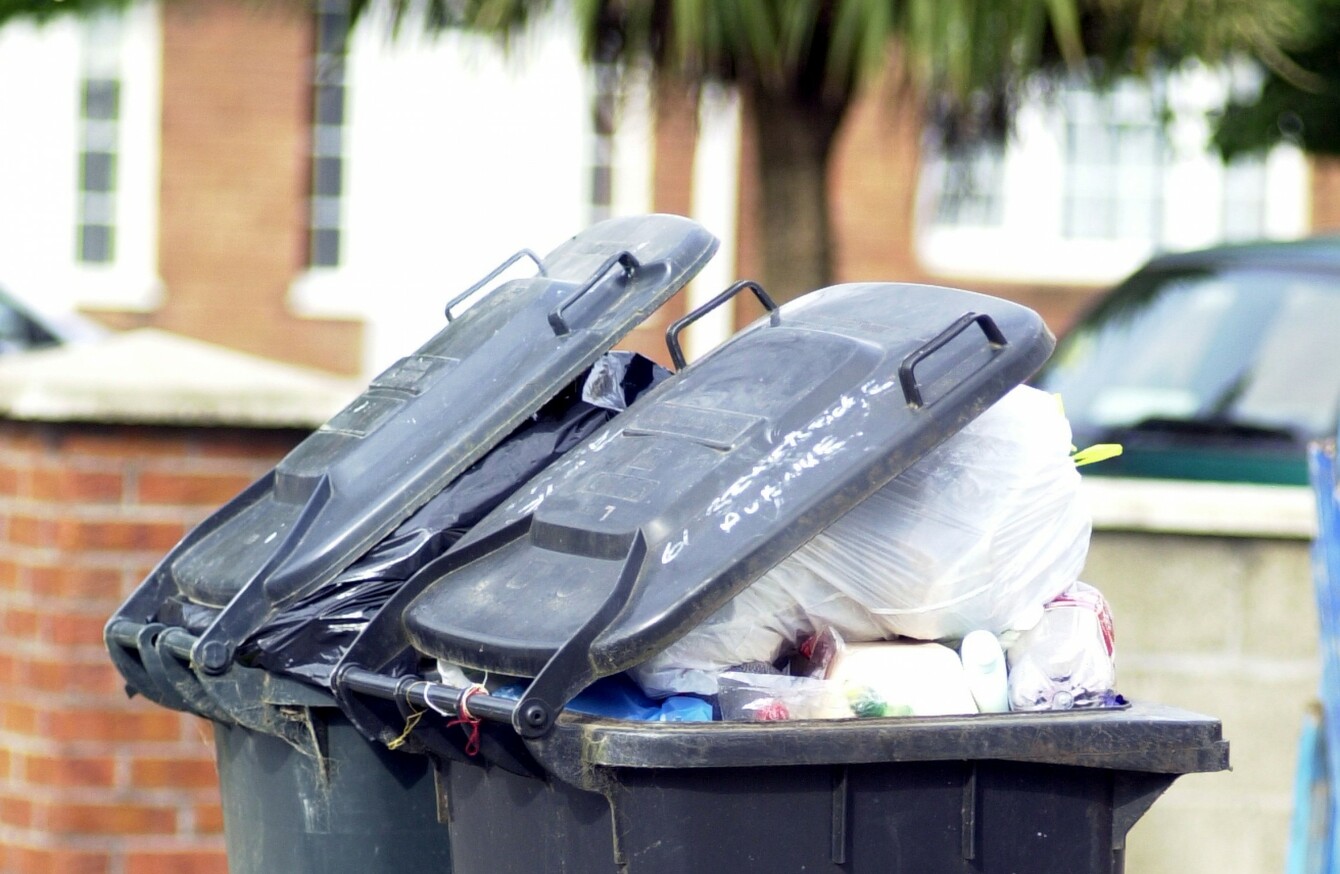 Image: Leon Farrell/RollingNews.ie
Image: Leon Farrell/RollingNews.ie
THE NEW PAY By Weight system for household waste will be introduced across Ireland on 1 July, so we could all benefit from reducing our waste and keeping our bank accounts that little bit fuller.
Under the system there will be a flat-rate charge and then your bills will be calculated per kg of waste you produce.
Household waste will be charged at a minimum of 11 cent per kg and food waste at 6 cent per kg. There is no minimum charge for recycling bins.
The waste collectors can choose to increase their prices from the minimum charges.
Here are some tips from the experts on how to reduce your waste…
Chef Catherine Fulvio was at the launch of the Pay By Weight campaign on Wednesday to give some of her tips on avoiding food waste.
Food waste is a real problem and can cost Irish households up to €700 every year.
Fulvio suggests using up vegetables in smoothies, soups or in a stir-fry. You can also chop them, use what you need and then freeze the rest.
She advises that herbs like chives, rosemary and parsley can be bought fresh and then chopped up and frozen.
She jokes that her next tip "goes against the grain", but you can cut your food waste by swapping one big weekly shop for more frequent shops and buying less.
She encourages people to choose food with less packaging.
Other tips from the Pay By Weight campaign include using refillable containers for your coffee and water and leaving packaging like shoe boxes in the shops.
"One small change can make a difference"
"Even if you just try one thing, you will be helping the environment and saving money at the same time," says the Environmental Protection Agency.
Here are the tips from the EPA:
Avoid single use disposable items like razors, batteries, wipes
Make a shopping list for your groceries, and stick to it
Choose less packaging by buying loose produce and buying in bulk where possible
Switch to rechargeable batteries
Say no to junk mail – put a no junk mail sticker on your letterbox
"Make it yourself"
Kathryn Kellogg, a "zero-waste" blogger living in California says that making products yourself is easy and cost-effective and reduces the waste you produce.
#Open journalism No news is bad news Support The Journal

Your contributions will help us continue to deliver the stories that are important to you

Support us now
On her blog Going Zero Waste she shows how she swapped her cleaners for an all-purpose cleaner, made using with warm water and white vinegar. She also makes deodorant using water, some baking soda and Himalayan pink salt.
It's a big step out of the comfort zone but Kathryn says its been a liberating process for her. "It's about the effort. It's knowing that you want to change; it's knowing you're trying," she explains.
"People have the power to influence"
Prevention, minimisation and reusing are all preferable to recycling for the environment according to Susan Vickers of GreenHome.ie.
"Do we need so many clothes and what type of clothes are we buying? Clothes that we'll just wear a couple of times or clothes that will last for a long time," Susan questions.
She says that companies will respond to demand from people to influence their products such as using less packaging or having an eco-label.
What are your tips for reducing your waste? Leave them in the comments below.