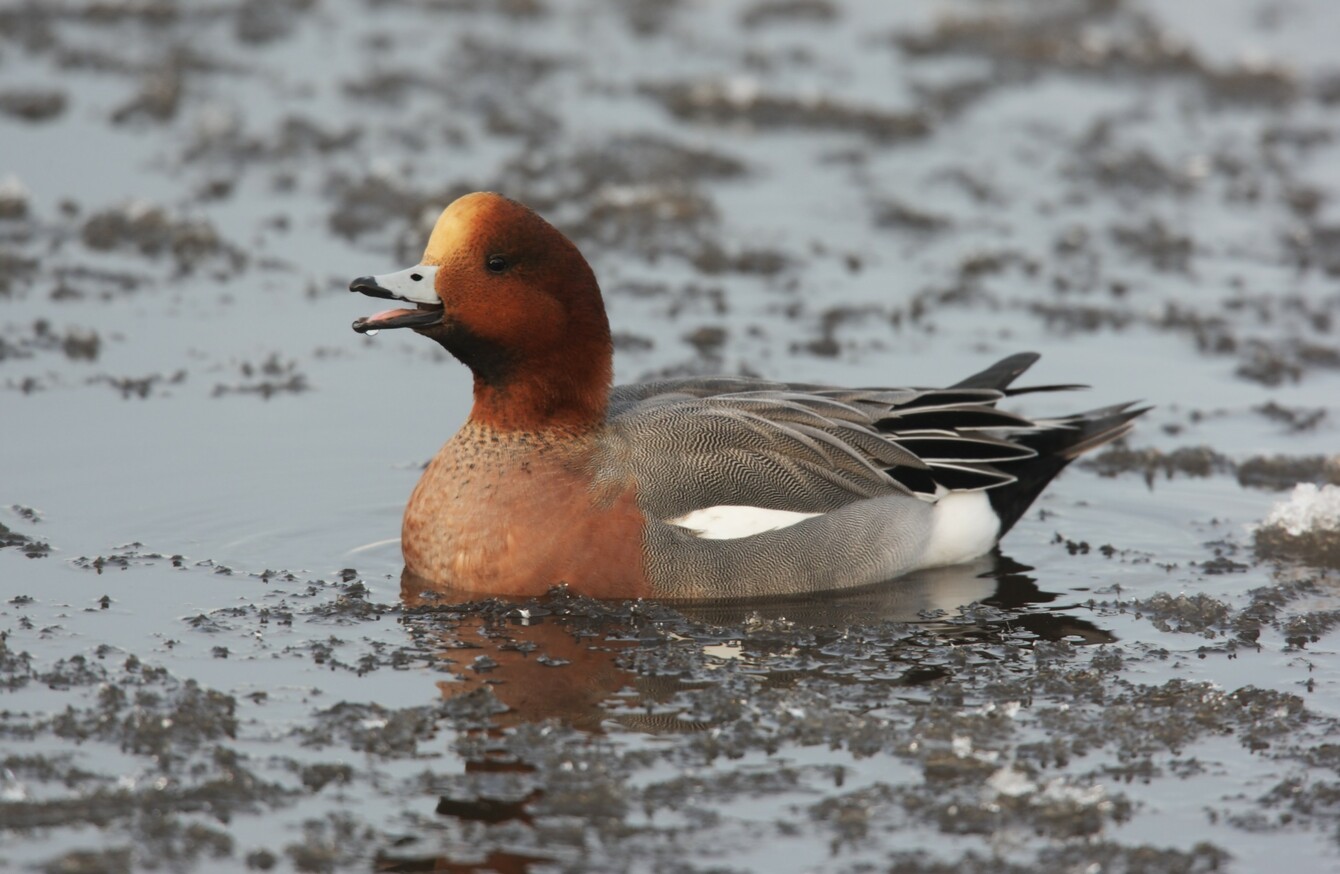 Image: Shutterstock/Erni
Image: Shutterstock/Erni
THIS WEEK, A wild duck was found in Co Wexford unable to fly, but alive.
Yesterday it was confirmed that the duck had the H5N8 subtype of bird flu, which had been found in a turkey farm in England the week before.
If you're wondering why the bird flu is so dangerous, it's killed hundreds of people – mostly in southeast Asia – since the first outbreak in 2003.
Although there were outbreaks of the bird flu across Britain and Europe in 2014, the virus didn't reach Ireland, thanks to vigilance of the Department of Agriculture notifying farmers of the movement of the virus.
This year, bird flu fears have been spreading across Europe, the government in the Netherlands to cull 190,000 ducks, and Sweden to put 200,000 hens to death, as well as close some petting zoos.
A 75-year-old man died in Hong Kong of the disease on the 27 December – the first death this winter.
Now, with the discovery in a wild duck known as a wigeon (main picture), the threat of bird flu spreading in Ireland is higher.
Birds transmit the virus to one another by directly contacting bodily fluids such as droppings, or through contaminated water, feed, equipment and human clothing.
If you own a flock of birds, the IFA recommends you look out for the following signs in poultry, as listed by the Irish Farmers Journal:
Lethargy
Loss of appetite and excessive thirst
Swelling of the head
Blue discolouration of combs, wattles, neck and throat
Respiratory distress such as gaping beak, coughing, sneezing, gurgling, rattling
Diarrhoea
Reduced/no eggs laid.
Although there have been deaths attributed to bird flu, different forms of the virus are less infectious, and less dangerous than others, and the risk to humans is considered to be very low.
There is also no evidence that bird flu can be transmitted to humans through the consumption of properly cooked food such as poultry meat and eggs.