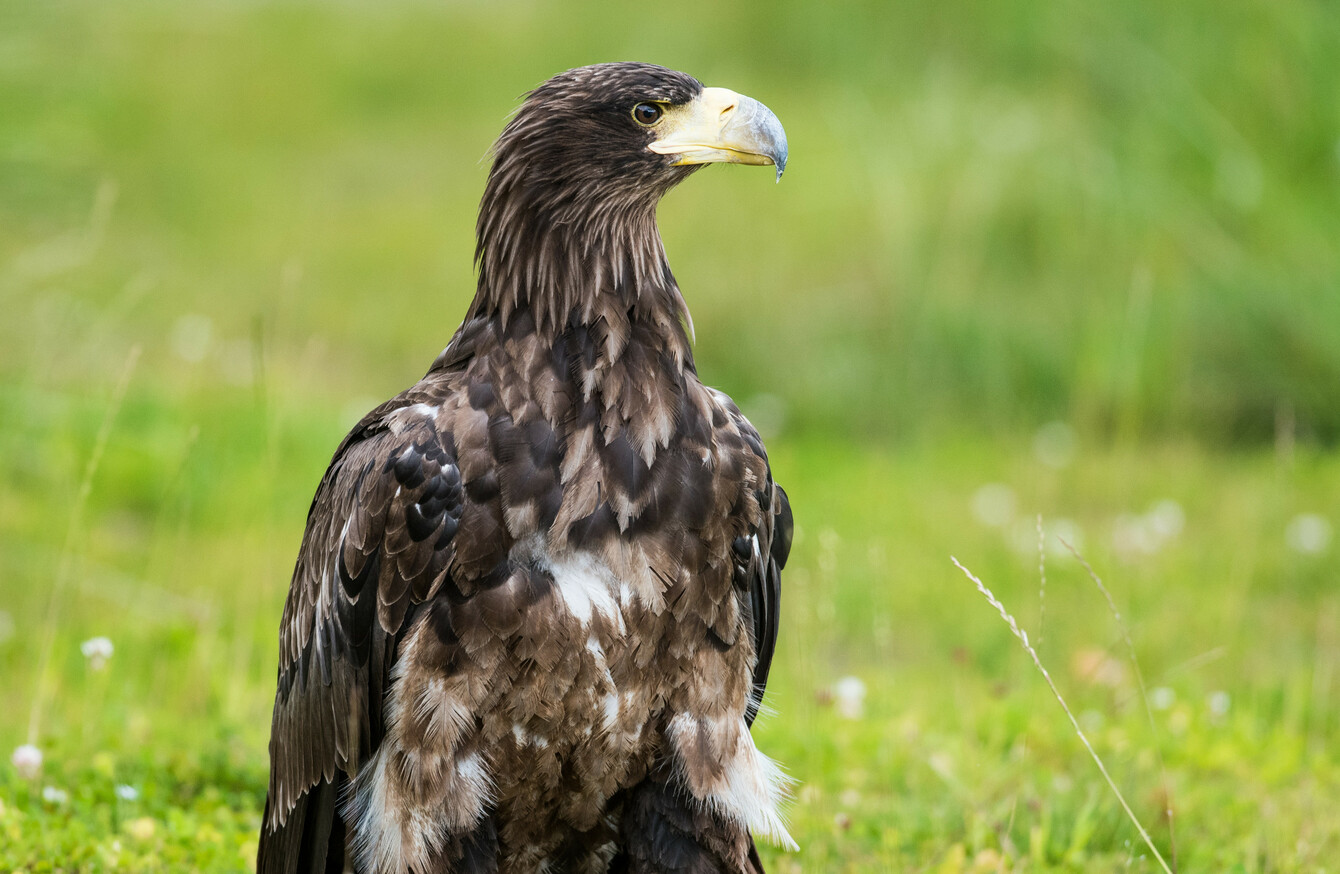 File photo of a white-tailed sea eagle
Image: DPA/PA Images
File photo of a white-tailed sea eagle
Image: DPA/PA Images
THE DEPARTMENT OF Agriculture has confirmed that a case of H5N6 bird flu has been detected in a wild bird found in Tipperary, in the only case detected in Ireland so far involving this variant of the virus.
This particular strain of avian influenza is highly pathogenic, and has previously been detected in Britain, Germany, Switzerland and the Netherlands.
The bird, a white-tailed sea eagle, is likely to have become infected when scavenging a dead migratory bird.
The risk to humans is considered to be very low, the Health Protection Surveillance Centre has said.
Poultry meat is still safe to eat, the Food Safety Authority of Ireland has confirmed, as long as the meat is handled hygienically while raw and cooked thoroughly before it is eaten.
H5N6 was first found on 22 December 2017 in the Netherlands and has since spread to other countries.
In a statement, the Department of Agriculture said that it is continuing to "closely monitor the disease situation and is in consultation with the poultry industry on possible future risk mitigating measures".
The Department has urged any farmers who own flocks of poultry to apply strict bio-security measures to minimise the risk of avian influenza taking hold or spreading.
As a precaution, the Department has advised that only trained people wearing personal protective equipment should collect dead or sick birds.