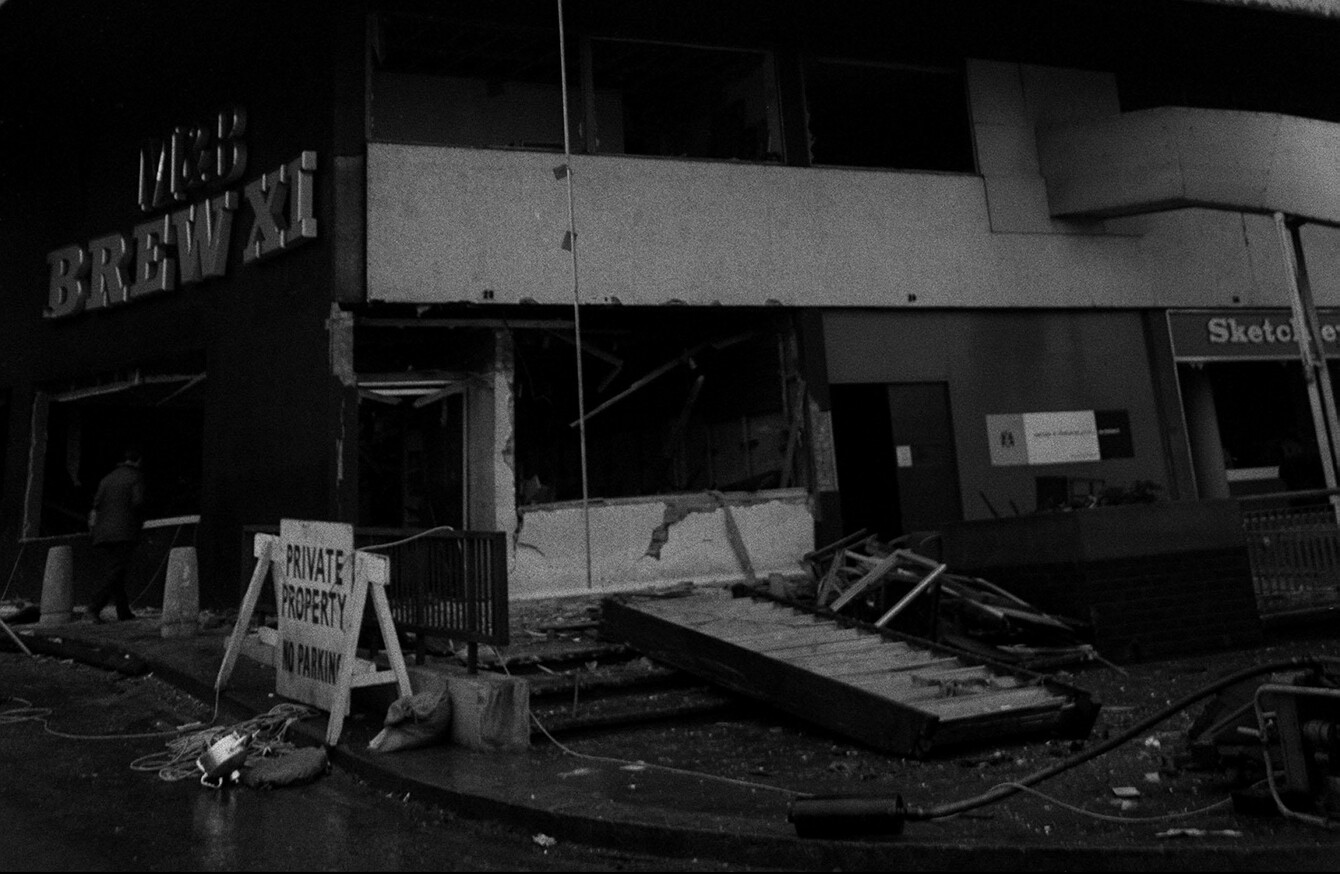 File photo of the outside of the Mulberry Bush pub in Birmingham after a bomb exploded. (22/11/74)
Image: PA Wire
File photo of the outside of the Mulberry Bush pub in Birmingham after a bomb exploded. (22/11/74)
Image: PA Wire
A FRESH INQUEST into the 1974 IRA pub bombings in Birmingham that killed 21 people and injured almost 200 more will kick off today.
A preliminary hearing will begin today into the bombings, after it was ruled in June that fresh inquiries would take place.
It was announced in June that the inquest would be reopened after senior coroner for Birmingham & Solihull Louise Hunt found that there was a "wealth of evidence that still has not been heard".
Today's hearing takes place as the families of some of the victims of the bombing are in a dispute with the UK Home Office over the funding of their legal costs throughout the hearing.
Members of the advocacy group Justice4the21 are calling for their legal fees throughout the hearing to be funded by the UK government.
The group is made up of family members of those who were killed in the bombings.
The group has argued for a similar funding arrangement as that received by the family members of those killed in the Hillsborough disaster to be given to them.
Bombings
21 people lost their lives in the bombing of two pubs in the English midlands city on 21 November 1974.
Six Irish men, thereafter dubbed the Birmingham Six, spent 16 years in prison for the crime before being cleared of all wrongdoing in connection with it.
The men subsequently claimed that police had coerced them into signing confessions using physical and psychological torture.
While the IRA has never claimed responsibility for the attack, it is widely believed to have carried out the bombing.
Today's hearing will kick off what is expected to be a lengthy inquest, with the first official hearing taking place early next year.