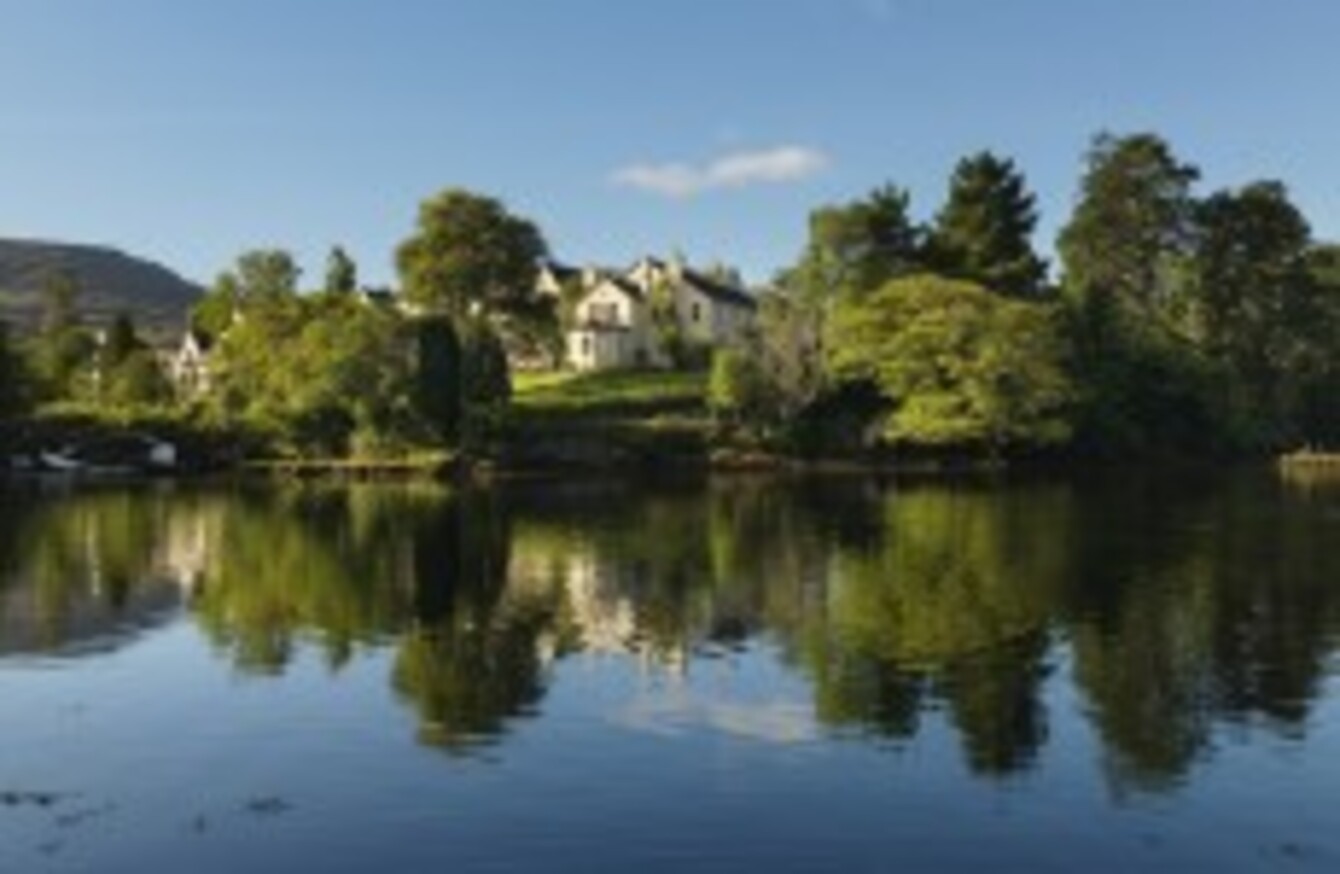 Sheen Falls Lodge
Sheen Falls Lodge
THIS MONTH, TheJournal.ie turns five years old – and we want to give something back to our readers.
Every single day for the month of October we're giving away a different prize. It's our way of saying a very big thanks to all of you for reading us (can you believe it's been five years? Cos we can't).
From small beginnings back in October 2010, TheJournal.ie has grown to be one of the biggest news websites in the country.
So what about today's prize? Well, it's a good one.
The winner will get a luxurious overnight stay for 2 people in a deluxe room at the five-star Sheen Falls Lodge in Kenmare, complete with dinner in the newly relaunched The Falls restaurant and full Irish breakfast the following morning.
Nestled in the picturesque surroundings of the Kingdom County, overlooking the magnificent Sheen waterfalls, Sheen Falls Lodge is a getaway experience like no other.
Located along the Wild Atlantic Way, between the Ring of Kerry and the Ring of Beara, the Sheen Falls Lodge is the ultimate luxury destination for couples and families alike. Whether you're in search of some relaxation and pampering at the spa or an invigorating adventure-packed weekend with falconry, horse riding, fishing and clay pigeon shooting among many other activities, Sheen Falls Lodge has something special for everyone.
To win all you have to do is email competitions@thejournal.ie by 11.59pm tonight with SHEEN FALLS LODGE in the subject line. Include your name and contact number so we can give you a call if you win.
The winner will be chosen at random from all the entries and will be notified either by email or by phone.
Good luck everyone!
And stay tuned – we're going to have prizes up for grabs every single day this month. We're good like that.
The small print: We won't use your email address or phone number to contact you unless you win. Think of us when you're enjoying your lovely overnight stay.