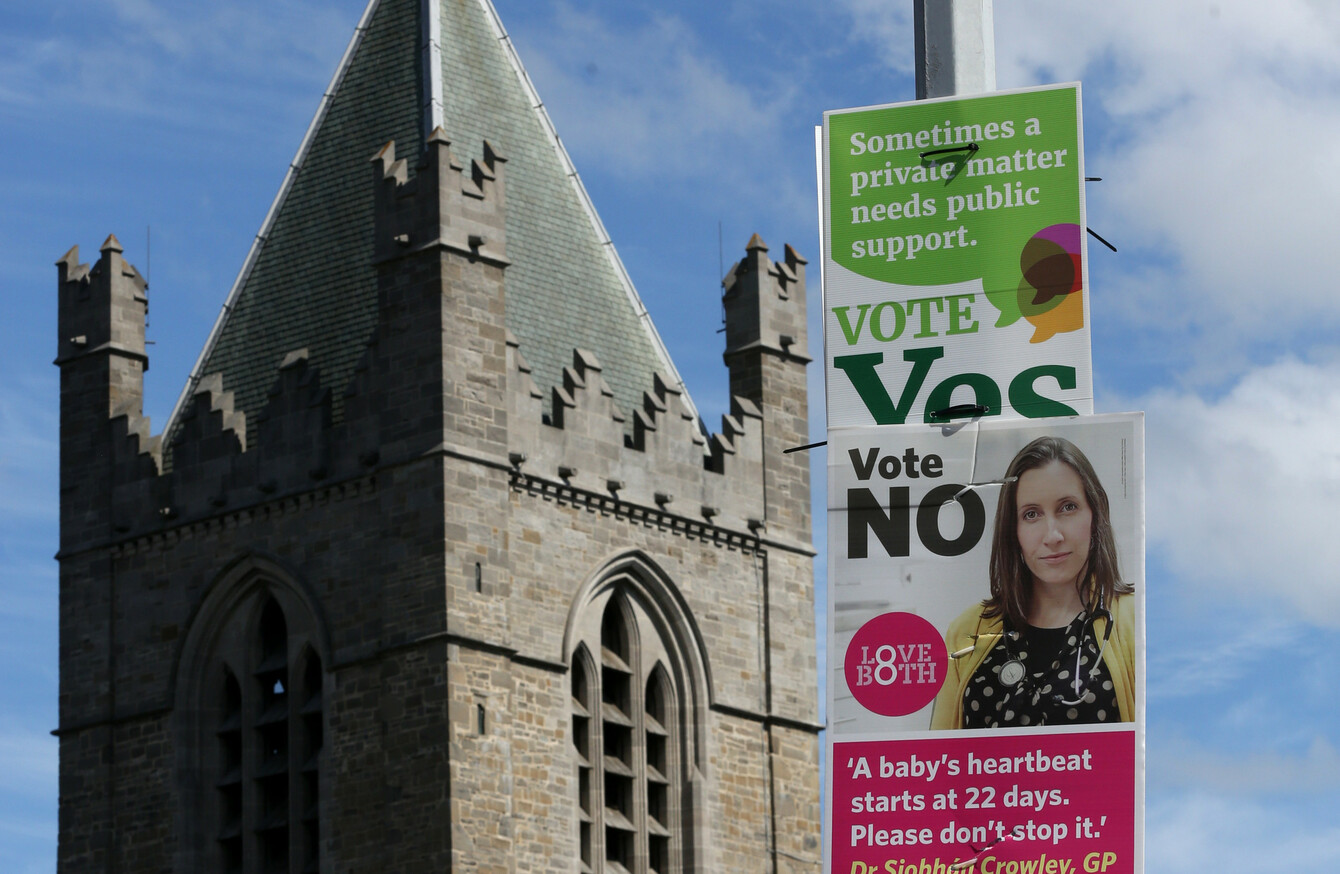 Image: Sam Boal via RollingNews.ie
Image: Sam Boal via RollingNews.ie
A BISHOP HAS claimed that having an abortion after being raped is sometimes far worse than the rape itself during a radio interview about whether to legalise abortion.
He also suggested that in cases of fatal foetal abnormality and cases of incest, women should carry their pregnancies to full term because "the life of the child is paramount".
In an interview with Newstalk's Pat Kenny Show, the Bishop of Ossory Dr Dermot Farrell was asked what should be done in cases of rape if the Eighth Amendment isn't repealed.
He said that "rape is a violent act" and "a violent crime against a woman", and added:
"What I understand from women who have been raped is that the abortion that followed sometimes after rape was far worse than the rape itself."
When asked about what should be done in instances of incest, the Bishop replied that although "we mightn't like the way the child was conceived" that "the right to the life of the child is paramount".
Speaking about victims of rape and incest, the Bishop said:
If she brings the child to full term she's going to have a very difficult situation because as you know rape cases and incest cases are very tragic, they're very painful for the individuals concerned. But the way to help them and to reach out to them with compassion is not to take the life of their unborn child.
In instances of fatal foetal abnormalities, he said that two families he knew chose to carry their baby to full term and it helped them through the grieving process.
When asked whether he agreed with abortion in cases where the woman's health was at risk, he said he did because "it's not the intentional life-taking of the unborn", rather it was saving the life of a mother "and as a consequence of that intervention, the child dies".
A pastoral letter from Farrell made available to every Mass in 42 parishes of the diocese of Ossory claimed that once abortion was introduced it would be very difficult to restrict.
Article's headline and intro amended at 4.45pm