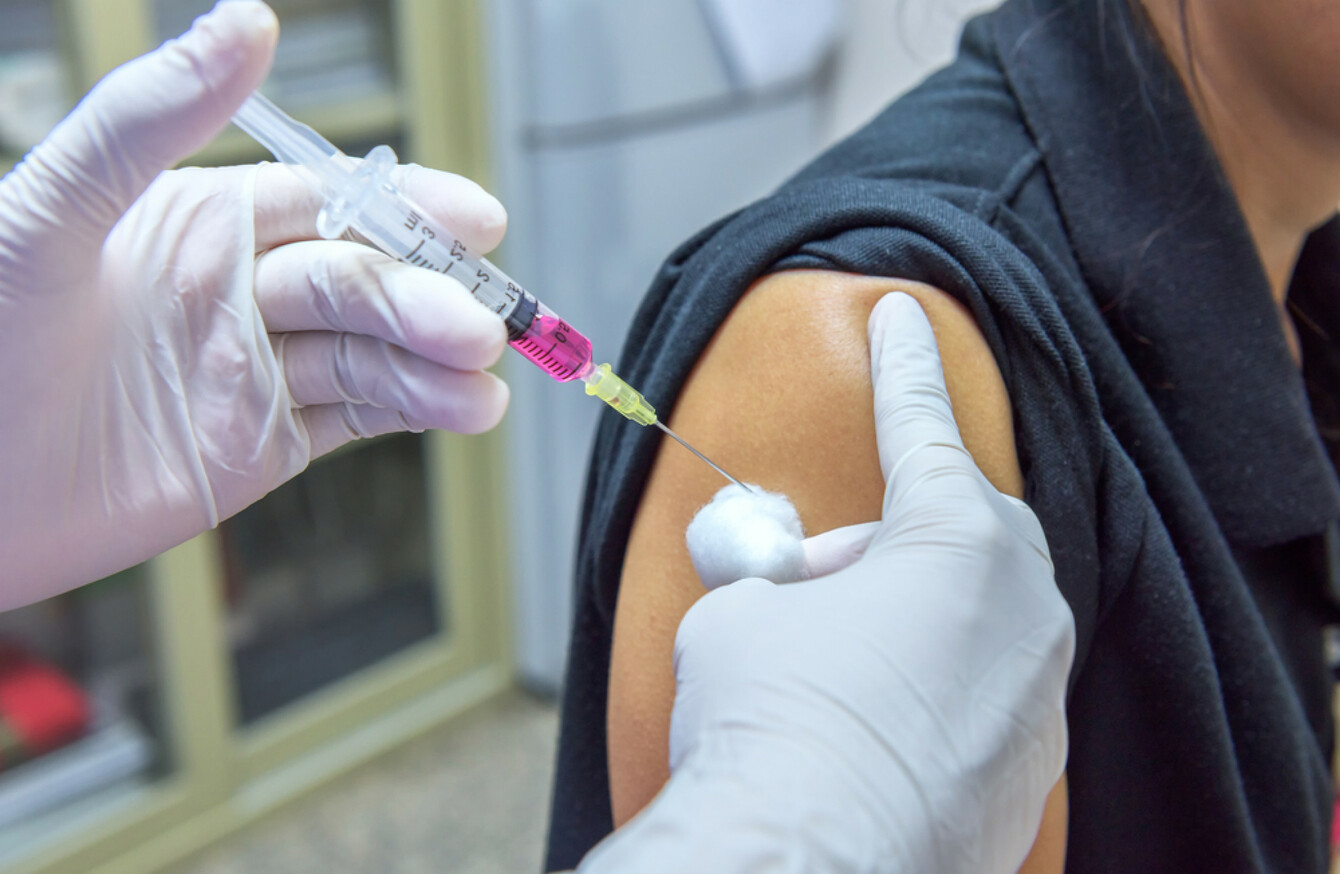 Image: Magnifier via Shutterstock
Image: Magnifier via Shutterstock
THE ASSOCIATION OF Catholic Priests (ACP) has asked Bishop Alphonsus Cullinan to withdraw his comments on the safety of the HPV vaccine.
The Bishop of Waterford and Lismore told WLR FM that the vaccine could make girls more promiscuous because it "changes the mentality".
"The vaccine gets people to think they are fully protected against cervical cancer when they are not," he said.
He also claimed that the vaccine was "70% safe", which was found to be false in a recent FactCheck.
Today, the ACP said the bishops comments were "ill-informed and dangerous".
"Parents who may be convinced that he enjoys some competence in this area could follow his advice and unwittingly put their children at risk.
Sadly, his comments also bring the Irish Catholic Church into further disrepute suggesting a nonchalance about women's health and an obsession with sexuality.
It added that the group wants to disassociate itself from the bishop's comments and support the medical and scientific evidence behind the HPV vaccine.
There has been a tirade of false information circulated online about the vaccine by anonymous accounts and those without a medical or scientific knowledge.
Recently, the HSE and Health Minister Simon Harris launched an information campaign to inform parents of the risks associated with the vaccine (which are no higher than other medicines approved for the public).
The rate of uptake of the State's free HPV vaccine scheme for school-going girls has fallen dramatically because of the stories that have spread about it. HSE director Tony O'Brien said that this misinformation was a form of "emotional terrorism".
Harris has been equally strong in his public condemnation of those spreading misinformation about the HPV vaccine. At one HPV information event, the minister told those without medical expertise to "butt out" and refrain from giving others medical advice.
Today, on RTÉ's This Week, the minister commented on the bishop's remarks:
"I think we've spent far too long talking about a bishop as though they're a medical expert. I think the comments were unfortunate, unhelpful, misinformed and ignorant in relation to the facts. People should get their medical advice from their doctors and nobody else."
Pre-Budget comments
Nine days out from the Budget, Harris was asked to comment on the funding and operations of Ireland's healthcare services.
Harris said that the number of people on waiting lists had fallen this month compared to last month, and he expected it to fall again in the coming month.
#Open journalism No news is bad news Support The Journal

Your contributions will help us continue to deliver the stories that are important to you

Support us now
He said he expected the HSE to reduce its waiting lists by 75% between June and October (this month), as that is the basis upon which it is being funded.
When asked whether his political career was on the line if he didn't make some progress in reforming the healthcare service, Harris said no.
"[The responsibility] lies with the Taoiseach, it lies with me as Minister for Health," he said, adding that Leo Varadkar is a former Minister for Health.
"Those with responsibility with delivering out health services, know the many challenges that health service faces."
He said that there needed to be a focus on how money was used within the healthcare service, rather than increasing funding each year.
[It's] no longer about funding, it has to be about the model. 'What are we going to do it to fix it?' has to be the question.
Today, Harris also announced a new National Treatment Purchase Fund initiative to provide diagnostic endoscopy tests to an extra 700 patients who are waiting for scopes.
"We have a rising demand for endoscopy procedures in this country and this important new NTPF initiative will increase the number of these procedures that can be carried out over the coming months," Harris said.